REGISTRATION IS NOW CLOSED
Due to precautions related to COVID-19, all in person Floot Fire summer camps have been cancelled for 2020. We are heartbroken by this decision but believe that it is what is best for the safety of our students, faculty, and staff.
Instead we are pleased to announce our Virtual Floot Academy. Please check our website in the coming days for more information!!!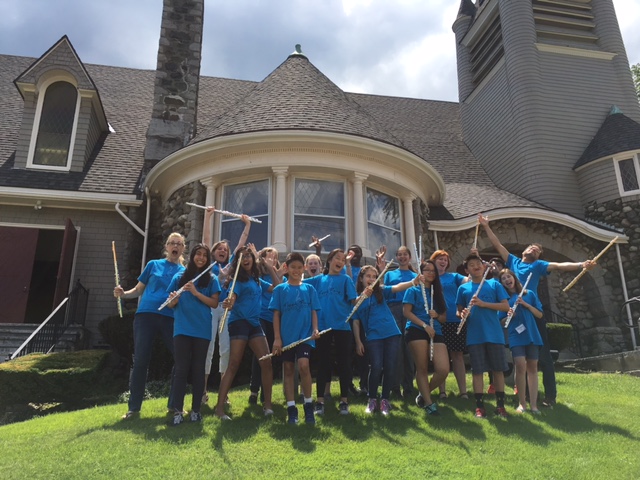 Class Levels
Students of all levels of proficiency are eligible to participate. Students should have played flute at least one year.
There are 2 flexible levels of classes:
Allegro: for flutists in grades 6-8 during the most recent school year
Presto: for flutists in grades 9-12 during the most recent school year
Scholarships
Floot Fire offers financial assistance to students who could not otherwise attend our workshops. All scholarships are need based.
Floot Fire awards partial scholarships only.
Late fees and additional purchased items, such as photos and books, are not eligible for scholarship.
Deadline for full consideration is May 1. Applications received after that date will be considered on an "as available basis."
Submission of the scholarship application is not a guarantee of an award.
If you have qualified for scholarship in the past you are encouraged to reapply however, previous awards do not guarantee future awards.
A scholarship application does not replace the workshop registration form. All scholarship applicants must register for a workshop online.
All information submitted to Floot Fire Inc. will be held in strict confidence.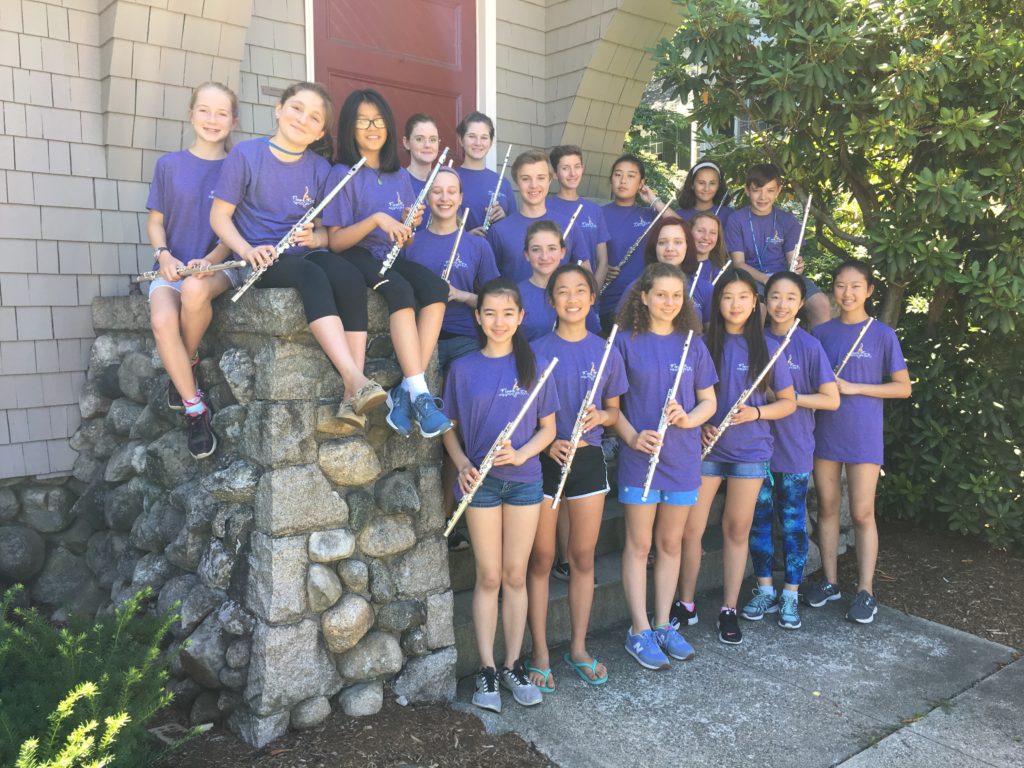 Schedule
Our flexible daily schedule includes: masterclass, electives, chamber music, flute choir, and recitals. Our flootful days cover flootastic topics such as  breathing, tone, articulation, intonation, vibrato, technique, stage presence, practice habits, Body Mapping, Alexander Technique, performance tips, working with an accompanist, and much more!
Electives
Two elective periods allow students to choose courses of study that interest them most. Elective classes are open to all age levels unless otherwise indicated. Specialty instruments will be provided, some at an additional cost. Please indicate if you can provide your own specialty instrument.
Elective Session 1
(choose one class)
Beginner Piccolo (Allegro)
Learn the first steps in playing the piccolo. This class is for students with little or no piccolo experience.
Low Flutes (Presto)
(Limit 4)
Meet the low end of the flute family. Participants will be introduced to alto flutes, bass flutes, and the mighty contrabass flute. We will learn how to handle these gentle giants and have an opportunity to perform on them. Instrument provided.
$5.00 additional fee
Orchestral Excerpts (Presto)
As students begin preparing for college and professional orchestra auditions they will need to become familiar with many orchestral excerpts. This class introduces several of the most frequently requested excerpts and helps students develop useful practice tools to learn the works.
Body Mapping
We all have an idea of how are bodies are put together, whether you have consciously though about it or not. This is your Body Map and it governs all of your movement. If your map is faulty you will move with greater effort and run the risk of injury. We will studying the size, the structure, and the function of our body so we can learn to have more fluid movement and ease in our music making. If you suffer from aches and pains while playing or just want to improve your technique or breathing, this class is a MUST!
Elective Session 2
(choose one class)
Low Flutes (Allegro)
(Limit 4)
Meet the low end of the flute family. Participants will be introduced to alto flutes, bass flutes, and the mighty contrabass flute. We will learn how to handle these gentle giants and have an opportunity to perform on them. Instrument provided.
$5.00 additional fee
Better Practice (Allegro)
Learn how to take fundamentals to a higher level and apply to your flute literature! Learn how to "decompose" a piece of music and tailor your practice to the needs of your piece.
Low Flutes (Presto)
Meet the low end of the flute family. Participants will be introduced to alto flutes, bass flutes, and the mighty contrabass flute. We will learn how to handle these gentle giants and have an opportunity to perform on them. Instrument provided.
College and Careers in Music
Discover the endless possibilities of becoming a professional musician--private teaching, freelancing, playing principal flute in a symphony orchestra, or playing in a hip hop band! Students will also learn the do's and don'ts about applying to colleges and conservatories to study music.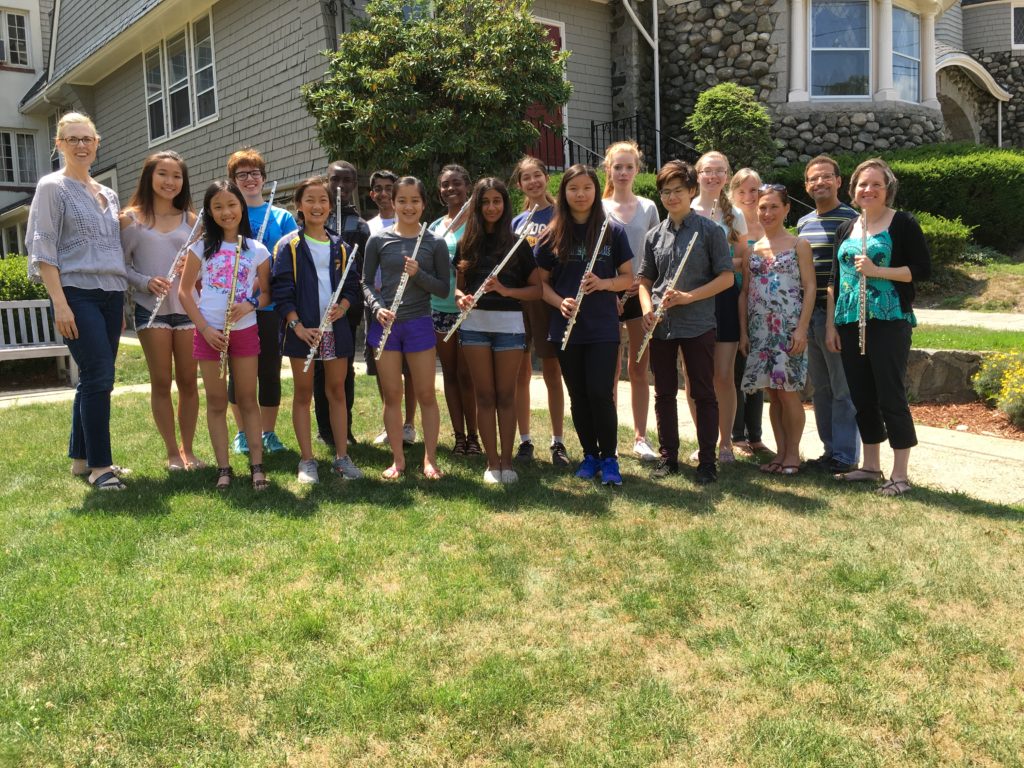 Master Class
In master class students will work on musical interpretation, tone, stage presence, relaxation techniques, and much more! Students should be prepared to play two times in performance class. It is preferred that two different works or different sections from one piece be performed. Students must provide their own original piano parts. Flootastic pianists will accompany each performer however unaccompanied works are acceptable. Students may audit the class if they prefer not to perform.
Faculty Recitals
Faculty recitals take place daily at 1:15 p.m. They are free and open to the public.
Grand Finale Concert
A Grand Finale Concert will top off the week. Students will perform a class flute choir piece, a chamber ensemble, elective class music and a mass flute choir piece with all students performing in-the-round style. The concert is free and open to the public. A reception will follow.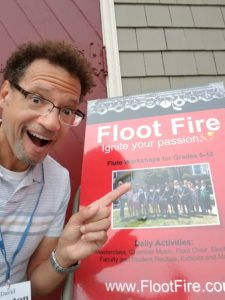 Faculty
Ashley Addington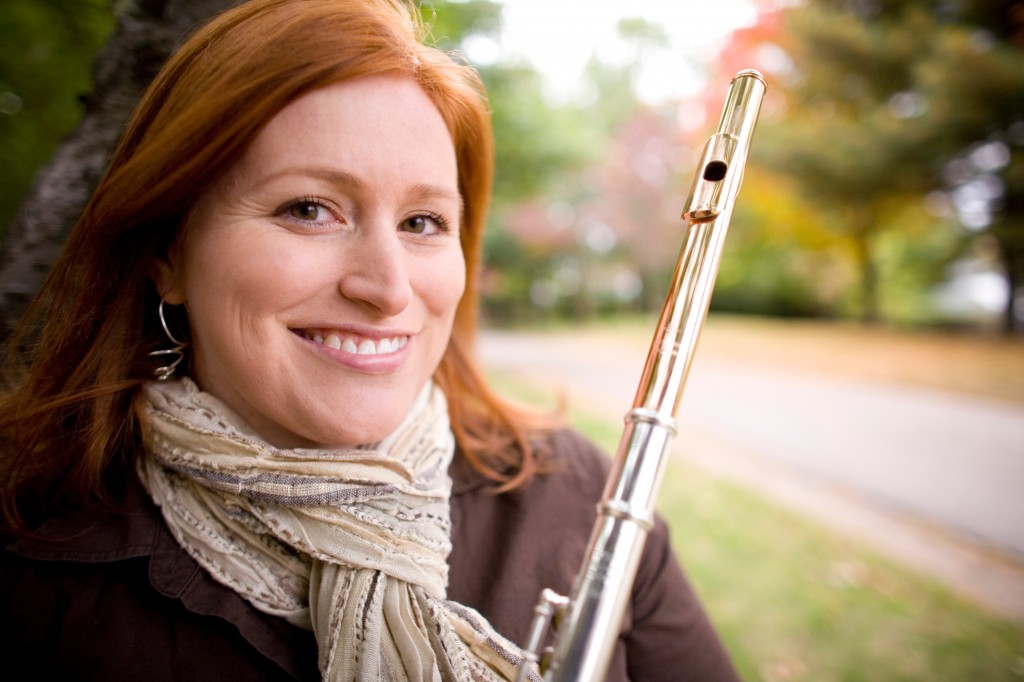 A versatile and engaging performer, flutist Ashley Addington performs regularly with ensembles throughout the New England area, most recently BMOP, Cape Cod Symphony, Sound Icon, and Callithumpian Consort. Other engagements include performances with Monadnock Music Festival, Marsh Chapel Collegium, Lorelei Ensemble, Symphony Nova, A Far Cry, Boston Opera Collaborative, Ensemble Parallex, and the Orchestra of Indian Hill. Originally from Texas, Ashley holds a MM in Flute Performance and BM in Music Education from The Butler School of Music at University of Texas at Austin.  She studied with Marianne Gedigian and Robert Willoughby.
An active pedagogue working with many thriving young flute students, Ashley teaches on the faculty at Milton Academy, Tufts Community Music Programs, and has a thriving private studio in the Cambridge, Somerville, and Belmont area. Ashley previously taught on the faculty at Indian Hill Music, Nashua Community Music School, and as the flute Teaching Assistant at The University of Texas at Austin. She has twice been the Guest Clinician for  the Honors Flute Choir for the New Hampshire Band Directors Association and served as a Masterclass Teacher at the 4th Annual Free Flute Masterclass sponsored by the Pappoutsakis Flute Competition.
Dr. Kimberly Clark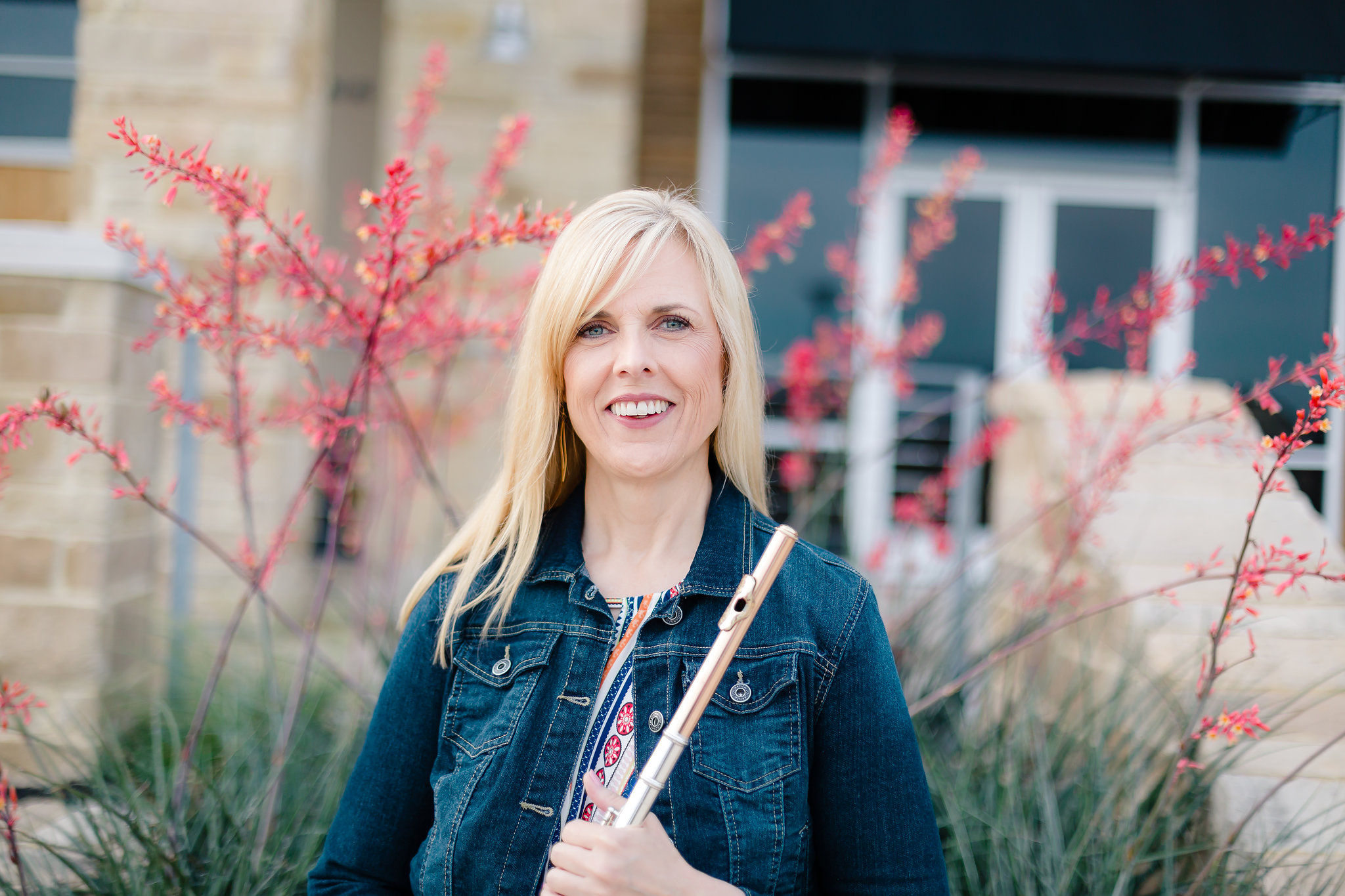 Dr. Kimberly Clark is an active recitalist and chamber musician who has performed across the United States and in Europe. She is a member of Scirocco Winds (woodwind quintet) and Principal Flute of the Energy Corridor of Houston Orchestra.
Formerly on faculty at the University of Houston Moores School of Music, Dr. Clark is highly sought as a teacher and clinician. She has performed and given clinics at conventions for the National Flute Association, Texas Bandmasters Association, and Texas Music Educators Association. She has been a featured artist at flute festivals for the New York Flute Club, Houston Flute Club, Florida Flute Association, Costal Bend Flute Club, Flute Society of Kentucky, Oklahoma Flute Society, and the Texas Flute Society. Dr. Clark has also performed and given masterclasses at universities across the US.
Dr. Clark is an ATI Certified Alexander Technique teacher and a licensed Andover Educator, teaching Body Mapping to musicians. She has served the National Flute Association on the Board of Directors, as the Flute Clubs Coordinator, and as Acting Piccolo Artist Competition Coordinator. Dr. Clark is a former President of the Houston Flute Club and founded the HFC Flute Fest, Denise Jennings Solo and Ensemble Competition, and the Byron Hester Competition.
Dr. Clark's primary flute teachers include: Timothy Day, Aralee Dorough, Byron Hester, Claire Johnson, John Thorne, and Peggy Russell. She studied privately and performed in masterclasses for over 20 world renown flutists. Her somatic teachers and mentors include: Meade Andrews, Barbara Conable, Martha Fertman, Kay Hooper, Chris Lidvall, Amy Likar, Lea Pearson, Kathy Sarra, Susan Sinclair, and Ariel Weiss.
Currently, Dr. Clark is the Executive Director of Floot Fire Inc. leading flute camps and workshops to hundreds of students across the US.
David B. Houston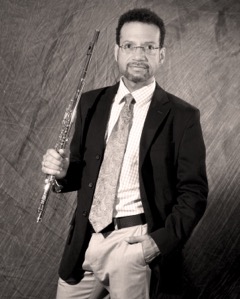 A native of New York City, David B. Houston is a graduate of the High School of Music and Art.  He then received a Bachelor of Fine Arts degree in flute performance from the State University of New York at Purchase and a Master of Music degree in flute performance from Indiana University at Bloomington, where he was an Associate Instructor of Flute.  His primary teachers include, Harold Bennett, Nadine Asin, Judith Mendenhall, Carol Wincenc, and Peter Lloyd.
Mr. Houston was a Doctor of Musical Arts candidate at Indiana University when he accepted the position of Marketing Director for Verne Q. Powell Flutes, Inc. in 1990.  There he also learned flute finishing and was a headjoint tester.  He was Director of Customer Service when he left Powell Flutes in 1998 to work for Brannen Brothers Flute Makers, Inc.  He remained there until 2007, when he was asked to return to Powell Flutes as Director of Quality.  During his 20 year tenure at Powell and Brannen, Mr. Houston was directly involved in and responsible for many various facets of flute, piccolo and headjoint design and construction.  In 2010 he left Powell to return to and pursue his first love of teaching and performing by starting a private flute studio for students of all levels.
Mr. Houston joined the flute faculty at Boston Flute Academy in January 2011.  He is the private flute instructor for the University Wind Ensemble at Boston College, and he also works regularly as the flute section coach for the Boston Youth Symphony Orchestras.  Mr. Houston has served on the preliminary and final judging panels for the James Pappoutsakis Annual Memorial Competition, and during the 2012-2013 season he was appointed Executive Director of the Marcel Moyse Society.  He is frequently invited to be a guest speaker, recitalist and masterclass presenter at various US colleges, universities and music schools, and maintains a large private flute studio in Framingham, MA.
Fully immersed in the flute community, Mr. Houston enjoys dividing his time between teaching, performing and flute making.  In 2012 he collaborated with flutemaker, colleague and longtime friend, Lev Levit, to produce the exclusively handcrafted Levit Flutes.  Levit Flutes are now being played by flutists around the globe.
Mr. Houston is an active teacher and performer in the greater Boston area including appearances with the Riverview Chamber Players of Boston, Nuage Chamber Players of Boston as well as duo performances with pianist, Joy Cline Phinney.  He has been a member of The Queens Philharmonic Orchestra, The Owensboro Symphony Orchestra, and Orquesta Sinfónica de Tenerife, Spain.  He has given chamber music performances at Bargemusic in Brooklyn, NY, and as a featured soloist at The National Flute Association conventions.  Mr. Houston has also been a member of Atlantic Chamber Music of NYC, Saint Adelbert's Chamber Ensemble of NYC, and was a performing co‐founder of A Flute Soireé of NYC.  In addition, Mr. Houston has been a featured performer on WQXR radio's McGraw Hills Young Artist Showcase and was first runner‐up in the 1992 Myrna Brown Flute Competition in Arlington, TX.
Complimenting his extensive musical training, Mr. Houston has a background in acting and improv theatre.  Having completed classes in acting for film and TV at C.P. Casting in Boston and theatre improv levels I‐V at ImprovBoston, Mr. Houston adapts and incorporates these methods into techniques appropriate for musical study in order to help students explore and develop their own musical style and interpretation.
Dr. Jessica Lizak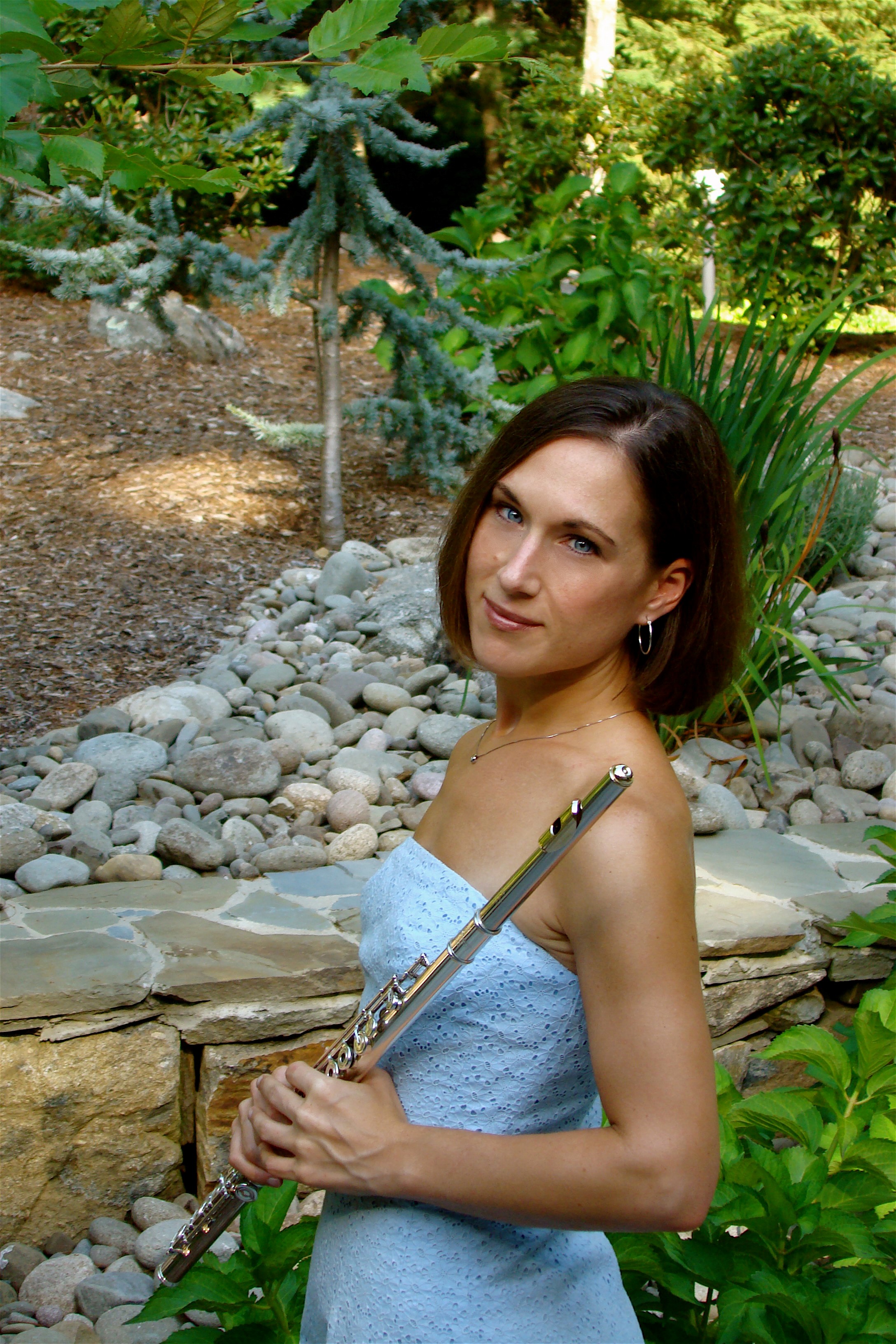 Flutist Dr. Jessica Lizak enjoys a professional life actively engaged within Boston's versatile and inspiring music scene.  The Boston Music Intelligencer has described her performances as full of "youthful energy and rhythmic drive," as well as possessing "light and free precision…a nearly jazz-like casualness."  
She actively performs with many of New England's leading musical organizations, including the Orchestra of Indian Hill, Boston Modern Orchestra Project, Odyssey Opera, Marsh Chapel Collegium, Opera North Orchestra, and the Orchestra of the Back Bay Chorale.  She is also frequently invited to perform with the Boston Pops Orchestra, Portland Symphony, Boston Philharmonic, Rhode Island Philharmonic, Masterworks Chorale, Pro Arte Chamber Orchestra, Sound Icon, Albany Symphony, Springfield Symphony, and Symphony New Hampshire, among others.  She has been a selected fellow at the Tanglewood Music Center (MA), Music Academy of the West (CA), Domaine Forget (Canada), and Interlochen (MI). She was awarded top prizes in several competitions, including the Pappoutsakis Flute Competition, Myrna Brown International Flute Competition, Bohemians Club of the Detroit Symphony Concerto Competition, and was a multiple winner of the Boston University Departmental Award for outstanding musical achievements.  She has been a soloist at both the National Flute Convention and the Greater Boston Flute Association's Flute Fair, and she has performed as a chamber musician on WGBH and WCRB.  Her discography includes Tanglewood commemorative recordings available through the BSO website, and numerous collaborations with BMOP, Boston's premier orchestra for newly composed and experimental orchestral works.  She can also be heard on Natalie Merchant's CD Leave Your Sleep, in an upcoming children's production in collaboration with John Lithgow, on Parma Record's Godesses, and Novona Record's Polarities and Voyage/Pierre Schroeder.  
Dr. Lizak is also equally committed to education through excellence in flute training/private lessons.  She completed her Doctorate (DMA) in music performance at Boston University, her MM which also includes a Concentration in Music Education at the New England Conservatory, and her BM at the University of Michigan.  She holds full teaching studios with the New England Conservatory Preparatory School, Lexington Fine Arts Department, and Winchester Community Music School.  She is proud of her wonderful students, who are consistently top finishers at local and regional auditions.
Vanessa Mulvey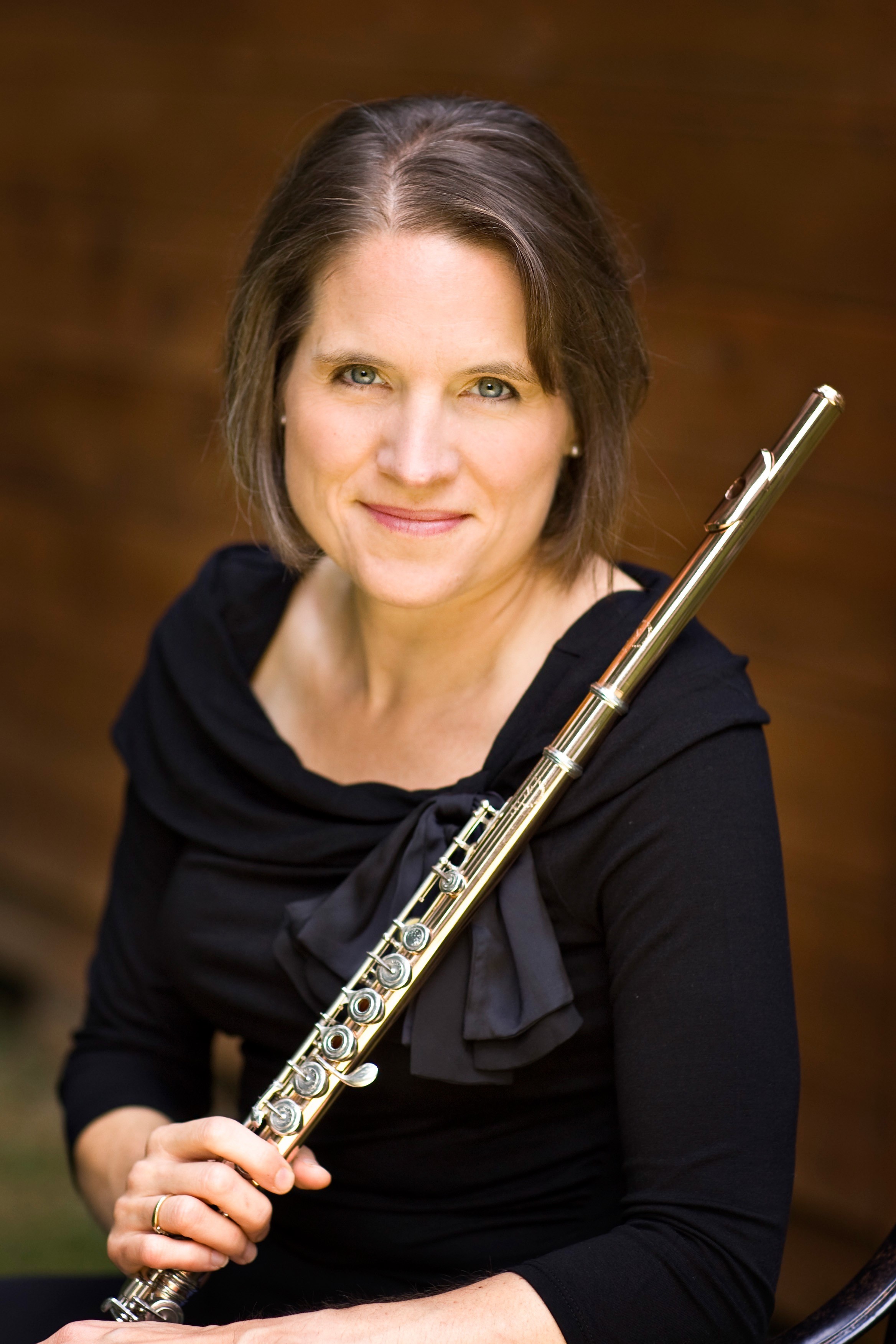 Flutist, Vanessa Breault Mulvey is a licensed Andover Educator and member of the Flying Flutistas.  Vanessa's teaching mission is to guide flutists of all ages to capitalize on the relationship between musical expression and movement to realize their expressive potential.  She is thrilled to help bring Floot Fire to the flutists of Boston.
Vanessa has presented workshops on both sides of the Atlantic at venues that include: British Isles Music Festival, Boston Flute Academy, Trevor Wye's Boston Classes, and Flutistry.  This spring she will be a featured guest at the New York City Flute Club's annual Flute Fair.  An admitted "movement geek," she is always in search of new ways to learn to move that will benefit her playing and teaching.  Along with Body Mapping, she draws from experience in flying trapeze, Feldenkrais, NIA, Pilates, and primal movement.  Vanessa is developing a movement workshop for musicians, to integrate whole body movement for better playing and wellness.
On stage, Vanessa performs chamber music, and with the Flying Flutistas, who combine traditional flute solos with electronica.  She has performed on concerts in New York City, Wolfeboro Friends of Music, Chromatic Club, King's Chapel Concert Series, 1794 Meeting House and on WGBH radio.
Vanessa is on faculty of New England Conservatory of Music, Longy School of Music of Bard College, runs  private studio in her home, in addition to being Vice-President of Andover Educators. She is a graduate of the Crane School of Music at the State University of New York in Potsdam and the Cincinnati College-Conservatory of Music.  Her teachers include Kenneth Andrews, Kyril Magg, Jack Wellbaum, Trudy Kane and John Heiss.
Stephanie Rogers
Stephanie Rogers holds a Masters Degree in Piano Performance from Mannes College.  She is a piano teacher and accompanist in the Boston area.