VSC Results 2020
Winners
Elementary: Stephanie Kim
Junior: Ayne Park
Senior: Chris Boyadjiev
College: Joanna Kim
Adult: Dorothy Pan
Audience Favorite: Lorien Britt
Honorable Mention
Elementary: Yixuan Chen, Zoe Zhang
Junior: Michael Stoica, Lindsey Won
Senior: Lorien Britt, Maya Ravi
College: Caleb Estrada-Valentin, Natalie Trejo
Adult Amateur: Natalie Ramesh, Denise Roper
Finalists
Junior: Rylan Collins, Kalin Hawk, Carissa Keng, Samuel Meyn, Elyse Nah, Ayne Park, Audrey Schmid, Michael Stoica, Lindsey Won
Senior: Chris Boyadjiev, Lorien Britt, Nikkie Galindo, Emily Park, Maya Ravi
Semi-Finalists
Elementary: Clara Brouhard, Yixuan Chen, Danit Donzis, Joy Jang, Stephanie Kim, Sarah Provencio, Karli Schoonmaker, Ariana Stanfield, Mikayla Yu, Zoe Zhang
Junior: Kalin Hawk, Devon Chau, Carissa Keng, Daoyi Liu, Elyse Nah, Hrishi Rawat, Audrey Schmid, Michael Stoica, Leila Wald, Grace Zhou, Diya Damodaran, Rachel Horn, Rylan Collins, Chloe Levy, Daoyi Liu, Samuel Meyn, Ayne Park, Akshara Sankar, Audrey Schmid, Lindsey Won
Senior: Chris Boyadjiev, Nikkie Galindo, Abigail Garner, Doryann Mueller, Victoria Ng, Emily Park, Emily Paul, Viviana Pichardo, Lorien Britt, Chris Boyadjiev, Anika Christensen, Sanjana Kumar, Emily Paul, Maya Ravi, Mia Rodriguez
College: Caleb Estrada-Valenti­n, Natalie Trejo, Alisa Smith, Joanna Kim, Momoko Hoffman, Natalie Trejo
---
Virtual Soloist Competition
Have you been working hard on a solo all year only to have your contest or performance cancelled? Enter our Virtual Soloist Competition for a chance to win cash prizes! First place and honorable mentions will be awarded in each division. All participants will receive written feedback from the judges. Deadline for entry is April 30!
Awards
All judges' decisions are final.
All entrants will receive comment sheets from the judges.
First Place

First Place Winners will be selected in each category.
There will be one winner per category.
First Place winners in each category will receive $100 and Floot Fire swag.

Honorable Mention

Honorable Mention Winners will be named in each category at the judge's discretion.
There will be at least one Honorable Mention per 100 entries in each category.
Honorable Mention winners will receive bragging rights and Floot Fire swag.

Audience Favorite

Audience Favorite will win a Floot Fire book of your choice and Floot Fire swag.
Ten Audience Favorite participants will be selected at random to win Floot Fire swag.
Competition Dates
Competition opens March 20, 2020.
All entries must be received by 11:59 PM EST on April 30, 2020.
Categories
Students may enter the appropriate division or may choose to compete one level higher.
Elementary Division (6th grade or lower)
Junior Division (7th, 8th, or 9th grade)
Senior Division (10th, 11th, or 12th grade)
College Division (undergraduates only)
Adult Amateur Division (does not work as a professional musician)
Repertoire
Contestants may perform a single movement from a piece or an entire work of their choice.
Recording must be 8 minutes or less. Please make cuts in your music as necessary.
Solos should be appropriate to the performers skill level.
Accompaniment
Accompaniment is NOT required. Students may perform works for flute with or without accompaniment.
If a piece is written for flute and piano you have three options:

Perform without accompaniment (please observe rests of two measures or less).
Perform with recorded accompaniment or SmartMusic.
Perform with accompaniment (live pianist, observing appropriate social distancing practices).

There is NO penalty for performing without accompaniment.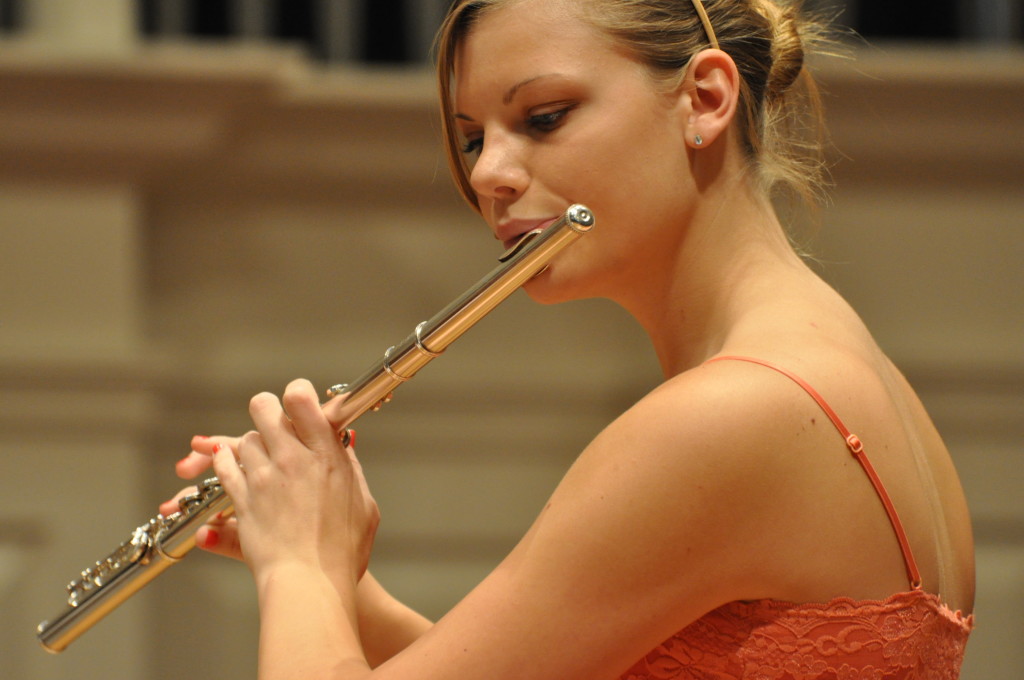 Competition Rules
Flutists compete in a category based on age.
Flute entries only (no piccolo or low flutes).
Contestants must make new recordings for this competition. Do not submit videos from previous performances.
US residents only.
Void where prohibited.
You may enter up to two solos. Additional fees apply.
Rules for Recording
At the beginning of your recording you must say: "This is my entry for the Floot Fire Virtual Soloist Competition," followed by your name, age, and title/composer of your piece.
No editing! The recording must be done in one take.
You may use whatever device is easiest for you with the best sound quality available: phone, tablet, or computer.
Do not add reverb to your recording.
Caption your video with your name and category. Examples: Kim Clark, Elementary or Sally Smith_Junior
Recording Tips
Find a quiet space for your recording.
Please limit visual distractions such as highly decorated walls and personal items.
Dress nicely, you are on camera!
Try to get as much of your body and instrument in the frame as possible. We want to see you perform!
Use an external mic to improve your sound quality if possible. (not required)
Listen to your recording before you hit submit!
Submission Procedures
Click on the green button below and fill out the application on our website.
Upload your video to any open source video sharing platform (Youtube, etc.). You may set your viewing options as PUBLIC or UNLISTED. Be sure that whatever setting you choose allows for a working shared link.
Provide a link to your video on the application. Be sure it works!!!!!
If possible, upload a scanned copy of the music score (the flute and piano part) to a file sharing platform (like Google Drive) and provide a link. This step is not required but helps our judges provide more thorough comments. We recommend you delete the file after the winners are announced.
Audience Favorite
Additionally, if you would like a chance to win Audience Favorite you may post your video to our Woobox contest gallery. This portion of the competition is not required; Audience Favorite is a separate honor. To participate in Audience Favorite you must first submit your solo entry on our contest website and pay all applicable fees. www.flootfire.com/virtual-soloist/
How to Enter Audience Favorite *(Rules subject to change)
You may post directly to our contest gallery on the Floot Fire homepage. www.flootfire.com
You can also participate in Audience Favorite by posting your video on Instagram, Twitter , or Facebook and include the hashtags #flootfire and #flootsoloist.

Instagram:

Post to your page. Your video and Instagram account must be set to PUBLIC.
You MUST include both of these hashtags to be eligible #flootfire #flootsoloist

Twitter:

Post to your page. Your video and Instagram account must be set to PUBLIC.
You MUST include both of these hashtags to be eligible #flootfire #flootsoloist

Facebook:

Post your entry to the Floot Fire page https://www.facebook.com/flootfire/.
You MUST include both of these hashtags to be eligible #flootfire #flootsoloist
Voting for Audience Favorite *(Rules subject to change)
Voting occurs at our Woobox contest gallery https://woobox.com/vxkjgv
You can share your unique video code on your social media pages.
The video with the most likes wins!
Only one vote per IP address.
Fees
Entry Fee: $25 per solo
No refunds will be offered after an application has been submitted.