*Faculty varies by camp week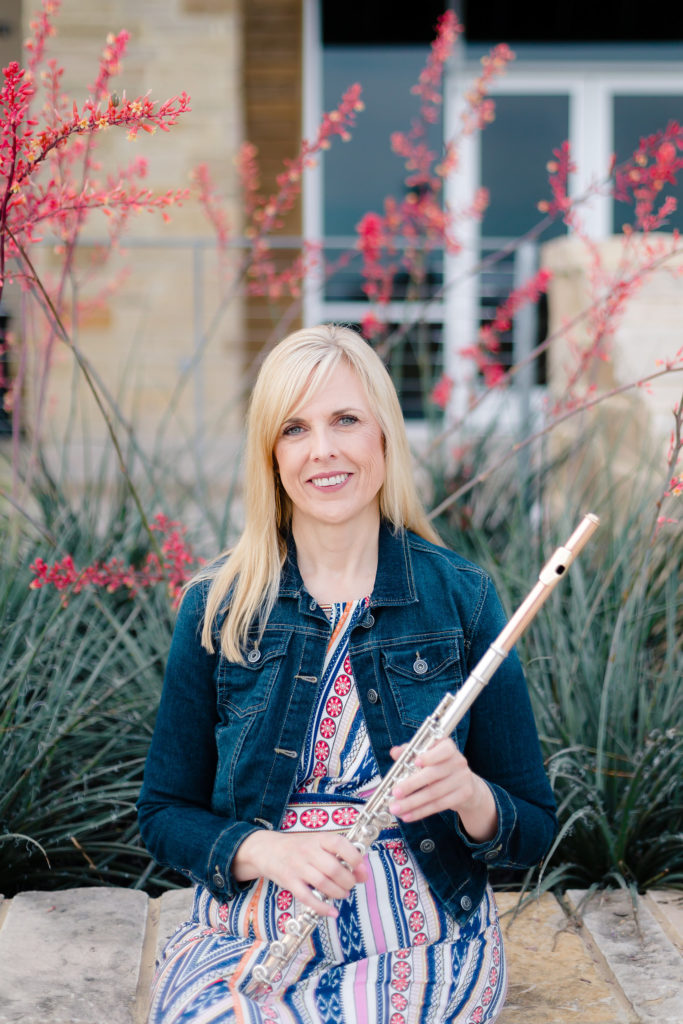 Dr. Kimberly Clark is the Executive Director of Floot Fire Inc. leading flute camps and workshops to hundreds of students across the US. She is an active recitalist and chamber musician who has performed across the United States and in Europe. She is a member of Eavan Trio (flute, harp, and cello) and Principal Flute of the Energy Corridor of Houston Orchestra.
Formerly on faculty at the University of Houston Moores School of Music, Dr. Clark is highly sought as a teacher and clinician. She has performed and given clinics at conventions for the National Flute Association, Texas Bandmasters Association, and Texas Music Educators Association. She has been a featured artist at flute festivals for the New York Flute Club, Houston Flute Club, Florida Flute Association, Costal Bend Flute Club, Flute Society of Kentucky, Oklahoma Flute Society, and the Texas Flute Society. Dr. Clark has also performed and given masterclasses at universities across the US.
Dr. Clark is an ATI Certified Alexander Technique teacher and a licensed Andover Educator, teaching Body Mapping to musicians. She has served the National Flute Association on the Board of Directors, as the Flute Clubs Coordinator, and as Acting Piccolo Artist Competition Coordinator. Dr. Clark is a former President of the Houston Flute Club and founded the HFC Flute Fest, Denise Jennings Solo and Ensemble Competition, and the Byron Hester Competition.
Dr. Clark's primary flute teachers include: Timothy Day, Aralee Dorough, Byron Hester, Claire Johnson, John Thorne, and Peggy Russell. She studied privately and performed in masterclasses for over 20 world renown flutists. Her somatic teachers and mentors include: Meade Andrews, Barbara Conable, Martha Fertman, Kay Hooper, Chris Lidvall, Amy Likar, Lea Pearson, Kathy Sarra, Susan Sinclair, and Ariel Weiss.
---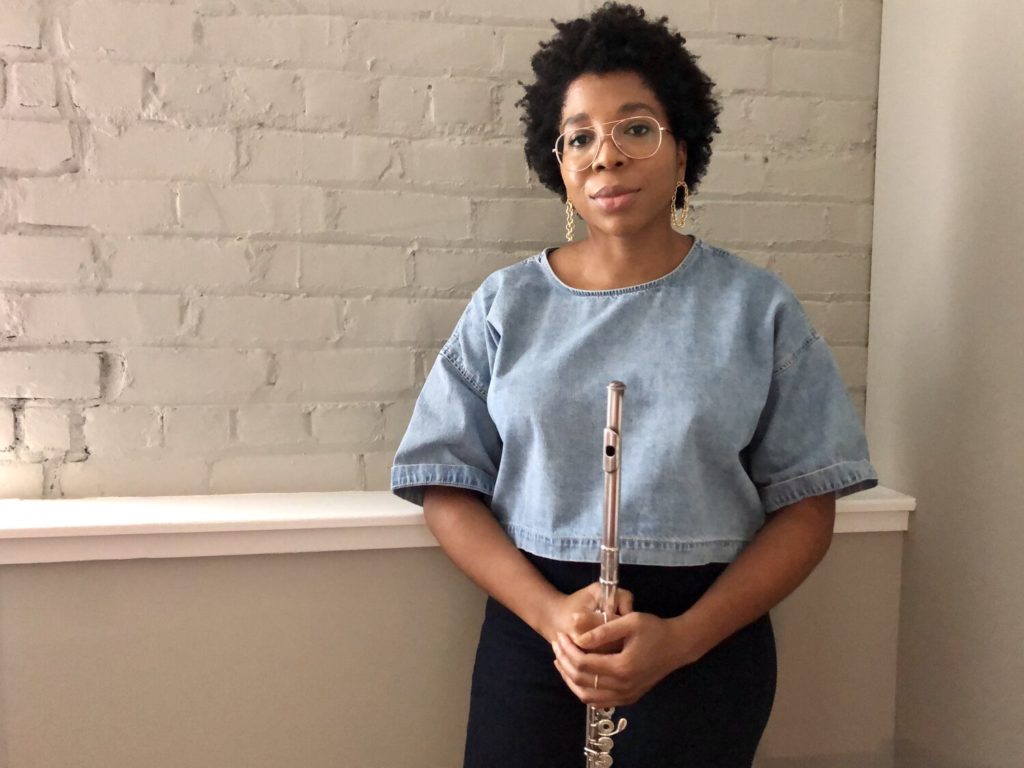 Meghan Bennett leads a diverse career as an educator and solo, chamber and orchestral musician. She was awarded top prizes in the South Carolina Flute Society Young Artist Competition, Morning, Afternoon and Eau Claire Music Club Competition, Atlanta Flute Club Young Artist Competition, Flute Society of Kentucky Young Artist Competition and Greater Philadelphia Flute Society Collegiate Young Artist Competition. Bennett has also competed as a quarter finalist in the National Flute Association Young Artist Competition and the Fischoff Competition.
Bennett received a Doctor of Musical Arts degree from The University of Texas at Austin, Master of Music degree from the Peabody Institute of the Johns Hopkins University, and a Bachelor of Music degree from the University of South Carolina.
Dr. Bennett is Assistant Professor of Flute and Woodwind Area Coordinator at Northern Kentucky University. She previously served on the faculties of Prairie View A&M University, OrchKids, Floot Fire, the Longhorn Music Camp and the Carolina Summer Music Conservatory. Her primary teachers include Marianne Gedigian, Marina Piccinini, Jennifer Parker-Harley, Julie Diamond and Regina Helcher-Yost.
---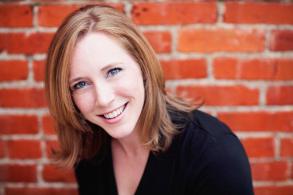 Dr. Virginia Broffitt Kunzer is Associate Professor of Flute at Auburn University, Principal Flute of the Symphony of Northwest Arkansas, Flute Mentor for the Hot Springs Music Festival, and a founding member of the Pangaea Chamber Players. Before her appointment at Auburn, she served as faculty at Oklahoma State University and Western Illinois University and was the flutist in the Camerata Woodwind Quintet. She has also held orchestral positions in the Fort Wayne Philharmonic and Evansville Philharmonic Orchestra and is a past winner of the National Flute Association's Young Artist Competition.
A versatile musician, she has established a successful and diverse career as a teacher, soloist, orchestral musician, and chamber musician. Appearing as a concerto soloist with numerous ensembles, she has also performed concerts and given performance masterclasses throughout the United States, Europe, and Asia. She is an active presence in the National Flute Association through performances and service: performing regularly at conventions and previously serving as a Board Member and Coordinator of the Young Artist Competition.
A native of Iowa City, Iowa, Dr. Broffitt She holds degrees from the University of North Carolina School of the Arts (BM), and the University of Cincinnati College-Conservatory of Music (MM and DMA). Her past teachers include Randy Bowman, Dr. Tadeu Coelho, Jack Wellbaum, and Dr. Irna Priore. Virginia is a Miyazawa Performing Artist.
http://www.virginiabroffitt.com/
---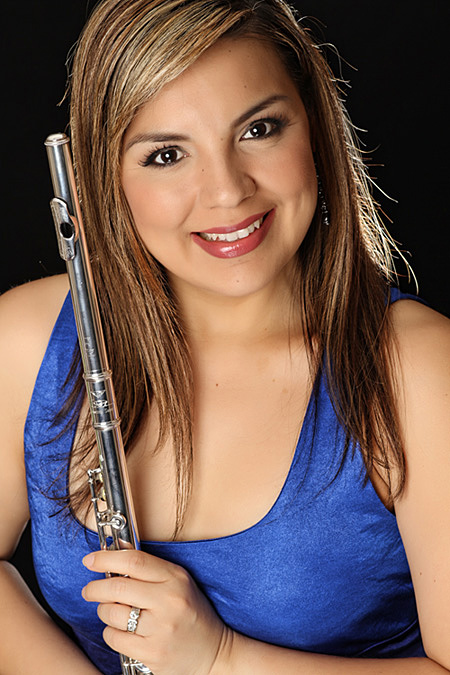 Lilia Gamez is a freelance flutist, instructor, clinician and business owner in the Houston area.  She currently plays piccolo with the Houston Civic Symphony, and principal flute with Sugar Land Winds. She maintains a private flute studio of over 60 students. In addition, she presents masterclasses in numerous middle and high schools, as well as hosts mock auditions for students, and hosts studio recitals. She created a YouTube channel "Flute by Lilia" of instructional videos to aid students auditioning for Texas Region and All-State Bands.
Lilia received her BME and MMA from the University of Houston where her primary teachers were Claire Johnson and Sydney Carlson. Lilia has performed in numerous masterclasses across the country with various teachers including Julius Baker, Gary Shocker, Jonathan Snowden, Christina Jennings, Lisa Garner-Santa, Leone Buyse, Jim Walker, Amy Porter, and Carol Wincenc. In addition, she has studied privately with Dr. Kimberly Clark, and Aralee Dorough.
---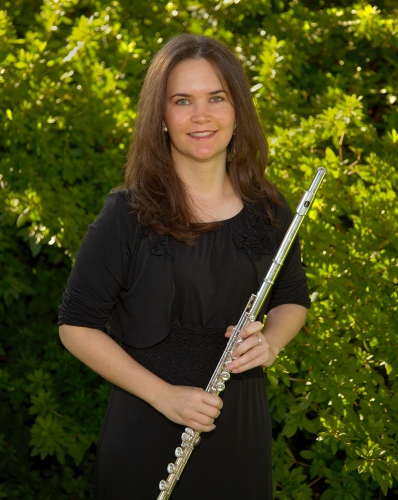 Ms. Hamilton studied music education at the University of Alabama and received certification to teach both band and orchestra. At UA, she studied flute with Dr. Sheryl Cohen and Dr. Liana Tyson, conducting with Dr. Kenneth Ozzello and Dr. Gerald Welker, and she was principal flutist in the Alabama Wind Ensemble, the Huxford Symphony Orchestra, and the University of Alabama New Music Ensemble. Ms. Hamilton went on to earn a master's degree in flute performance with a secondary concentration in music history from the University of North Texas where she was a recipient of the George Morey Memorial Flute Scholarship. At UNT, she studied flute with Dr. Mary Karen Clardy and Baroque flute with Dr. Lee Lattimore. She was a member of NOVA new music ensemble and was featured on a solo concerto with the Baroque Orchestra.
Ms. Hamilton is a freelance flutist and currently teaches flute in Coppell ISD. Her flute students have won numerous awards and scholarships and held top positions in various ensembles at both the local and state level. She is a former faculty member of Austin College and is regularly contracted to judge area music competitions and teach master classes. Ms. Hamilton has conducted bands and flute choirs for Fayette Middle School, Alabama Community Music School, Coppell ISD, Sherman ISD, Dallas Asian American Youth Orchestra, Flower Mound Community Orchestras, Plano Clarinet Choir and Flutes Unlimited. She directed the Flower Mound Progressive Orchestra for 7 years and has served as interim conductor for Flower Mound Symphony. She joined Floot Fire in 2016.
---
Sarah Jane Hargis is an internationally-acclaimed performer and composer of classical, modern, and improvisational music. 
Her adventurous spirit allows Sarah Jane to take a full, rich, classical tone and combine it with a passionate exploration of electronic sound effects. She fuses blues, jazz, electronic music, pop, and improvisation into an exciting blend of ambient grooves that have been described as "an improvisational playground", "melodically purifying", and "electronic space pop".  Sarah Jane is currently teaching at St. Edward's University in Austin, Texas. She continues to perform actively as a soloist and with various groups around the world. She holds a Master's of Music in Flute Performance from the University of New Mexico, and a Bachelor's of Music Education from Eastern Kentucky University. Her teachers include Alexa Still, Jim Walker, Valerie Potter, Adam Kunzel, George Pope, Toshio Takahashi, and many more.
---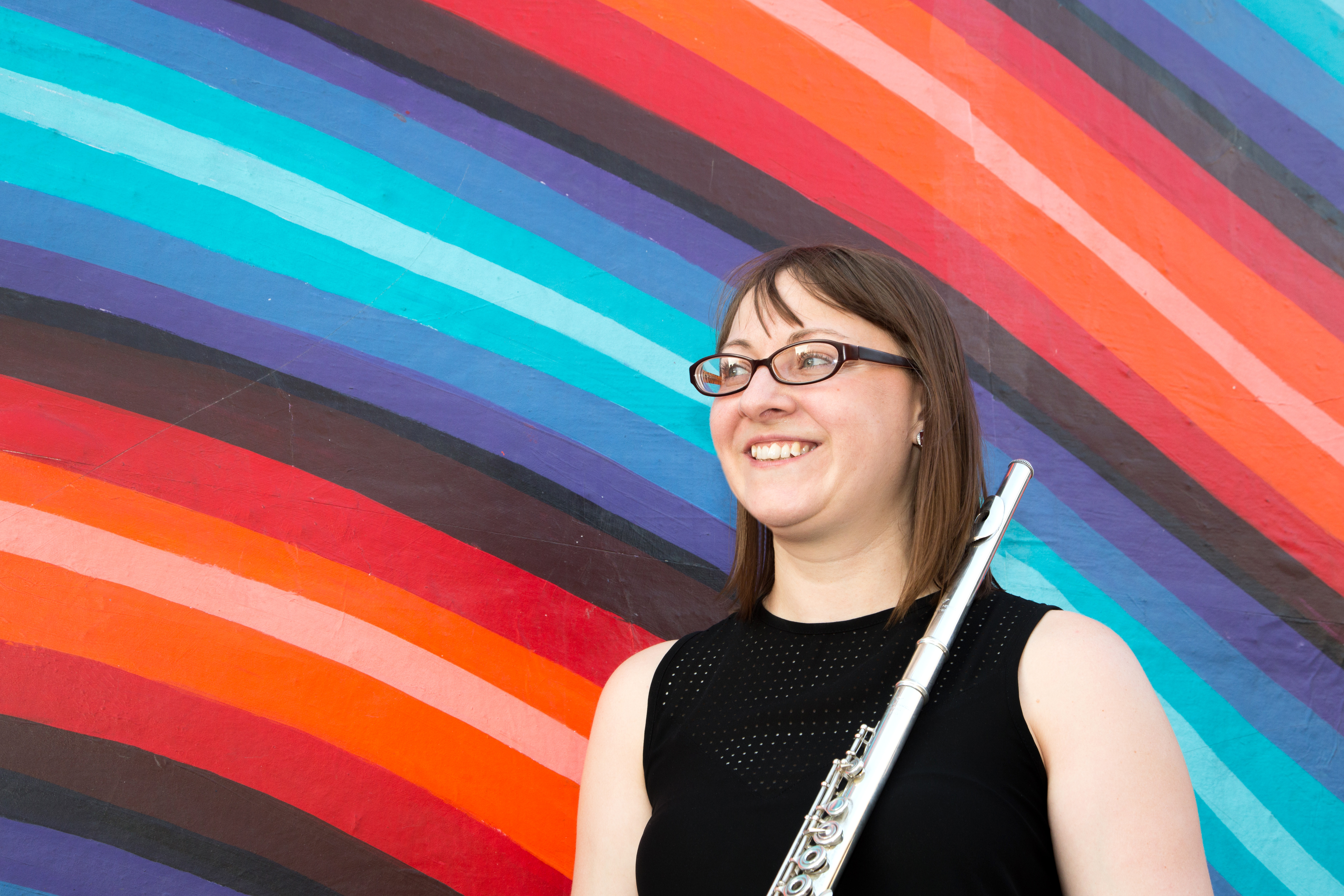 Kristin Delia Hayes is a freelance flutist, Baroque recorder player, music educator, and conductor living in San Antonio, TX. She currently serves as Lecturer of Music at St. Mary's University. She previously held teaching positions at University of Texas San Antonio, Our Lady of the Lake University, and Florida State University.
Dr. Hayes also works with the Youth Orchestras of San Antonio (YOSA) as a woodwind coach and as Flute Choir director. During the summer, Dr. Hayes teaches and performs at The Victoria Bach Festival, Blue Lake Fine Arts Camp, and the St. Mary's Band Camp. Dr. Hayes is founder and current President of the San Antonio Flute Association, and is also Co-Founder and Assistant Director of the Sonido Barocco.
An active performer and clinician, Dr. Hayes has performed and presented at various festivals and conventions, including the National Flute Association Convention, MTNA National Convention, Mid-South Flute Festival, the Florida Flute Association Convention, Luminaria Contemporary Arts Festival.
Dr. Hayes focuses on developing awareness in her students and developing a pain-free approach to music-making by emphasizing somatic-based philosophies, including Body Mapping and Dalcroze Eurhythmics. As a movement specialist, she has offered numerous workshops on her unique approach to these philosophies at regional and national conventions..
Dr. Hayes received her B.M. from Tennessee Technological University and M.M. from the University of Missouri- Kansas City Conservatory of Music. She completed her D.M. in flute performance from Florida State University.
---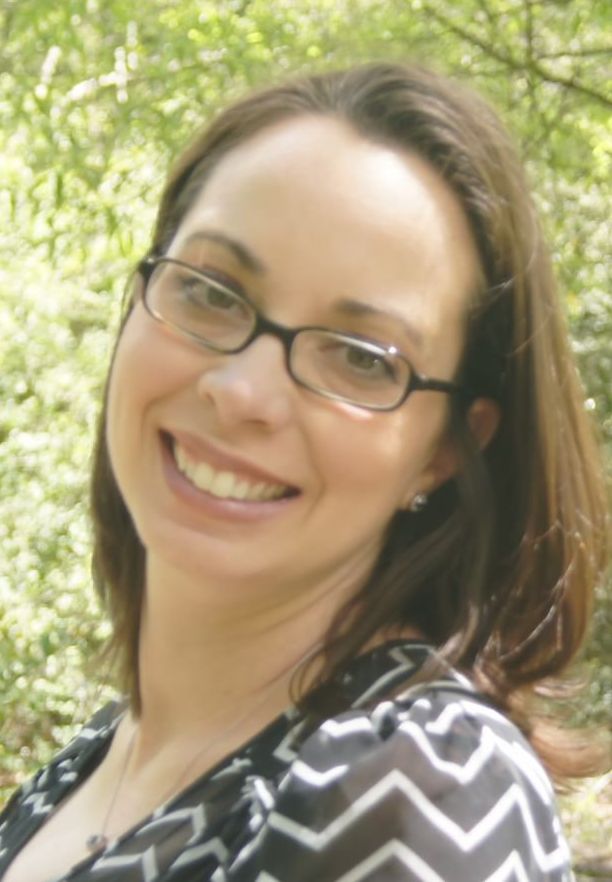 Jane Hinojosa  received her M.M. at the University of Houston where she studied with Dr. Kimberly Clark, and her B.A. from Campbell University where she studied with Ellen Hinkle and Catherine LeGrand.  She currently plays in the Houston's First Baptist Orchestra and maintains a private flute studio in the Houston Area. 
---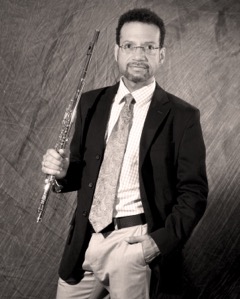 A native of New York City, David B. Houston is a graduate of the High School of Music and Art. He then received a Bachelor of Fine Arts degree in flute performance from the State University of New York at Purchase and a Master of Music degree in flute performance from Indiana University at Bloomington, where he was an Associate Instructor of Flute. His primary teachers include, Harold Bennett, Nadine Asin, Judith Mendenhall, Carol Wincenc, and Peter Lloyd.
Mr. Houston was a Doctor of Musical Arts candidate at Indiana University when he accepted the position of Marketing Director for Verne Q. Powell Flutes, Inc. in 1990. There he also learned flute finishing and was a headjoint tester. He was Director of Customer Service when he left Powell Flutes in 1998 to work for Brannen Brothers Flute Makers, Inc. He remained there until 2007, when he was asked to return to Powell Flutes as Director of Quality. During his 20 year tenure at Powell and Brannen, Mr. Houston was directly involved in and responsible for many various facets of flute, piccolo and headjoint design and construction. In 2010 he left Powell to return to and pursue his first love of teaching and performing by starting a private flute studio for students of all levels.
Mr. Houston joined the flute faculty at Boston Flute Academy in January 2011. He is the private flute instructor for the University Wind Ensemble at Boston College, and he also works regularly as the flute section coach for the Boston Youth Symphony Orchestras. Mr. Houston has served on the preliminary and final judging panels for the James Pappoutsakis Annual Memorial Competition, and during the 2012-2013 season he was appointed Executive Director of the Marcel Moyse Society. He is frequently invited to be a guest speaker, recitalist and masterclass presenter at various US colleges, universities and music schools, and maintains a large private flute studio in Framingham, MA.
Fully immersed in the flute community, Mr. Houston enjoys dividing his time between teaching, performing and flute making. In 2012 he collaborated with flutemaker, colleague and longtime friend, Lev Levit, to produce the exclusively handcrafted Levit Flutes. Levit Flutes are now being played by flutists around the globe.
---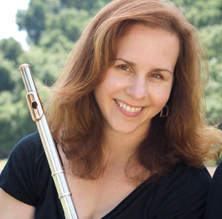 Amy Likar, flute and piccolo, is a San Francisco Bay Area based performing and teaching artist. Equally at home in an orchestra, as a chamber musician or as a soloist, Amy is also a passionate and committed teacher of all ages. As member of the Oakland Symphony, she is committed to the symphony's mission of classical music for all and mentors for their Music for Excellence Program and advocates for music education on a regular basis.
For almost twenty years she has been an innovator and educator for musicians' wellness as a teacher of Body Mapping and the Alexander Technique. She is the Director of Training for Andover Educators, a not for profit organization of music educators committed to saving, securing, and enhancing musical careers by providing accurate information about the body in movement.
Ms. Likar has studied the Alexander Technique for over 20 years and received her teaching certification and training from the Alexander Training Institute of San Francisco, studying with Frank Ottiwell, Robert Britton, Larry Ball, Rome Earle, Simone Biase and John Coffin. She has also studied the Alexander Technique and Body Mapping over the past 20 years with Barbara Conable. She is a member of the American Society of the Alexander Technique (M.AmSAT) and Alexander Technique International.
Amy has been a soloist and guest artist at colleges and universities throughout the United States and Europe and a frequent performer and presenter at conferences and conventions throughout the world.
Dr. Likar holds Master of Music and Doctor of Musical Arts degrees from The Ohio State University and a Bachelor's in Music Education and Flute Performance from Kent State University. Her flute teachers include Martha Aarons, Katherine Borst Jones, Randy Hester, Peter Lloyd and Tim Day. In 1991-92, Ms. Likar taught high school English in Swaziland, Southern Africa.
Ms. Likar maintains an active studio and coaches young students to professionals. She works with singers and instrumentalists on enhancing greater freedom and ease both physically and musically. Amy Likar has been a Powell player for 23 years and is pleased to be a Powell Performing Artist.
---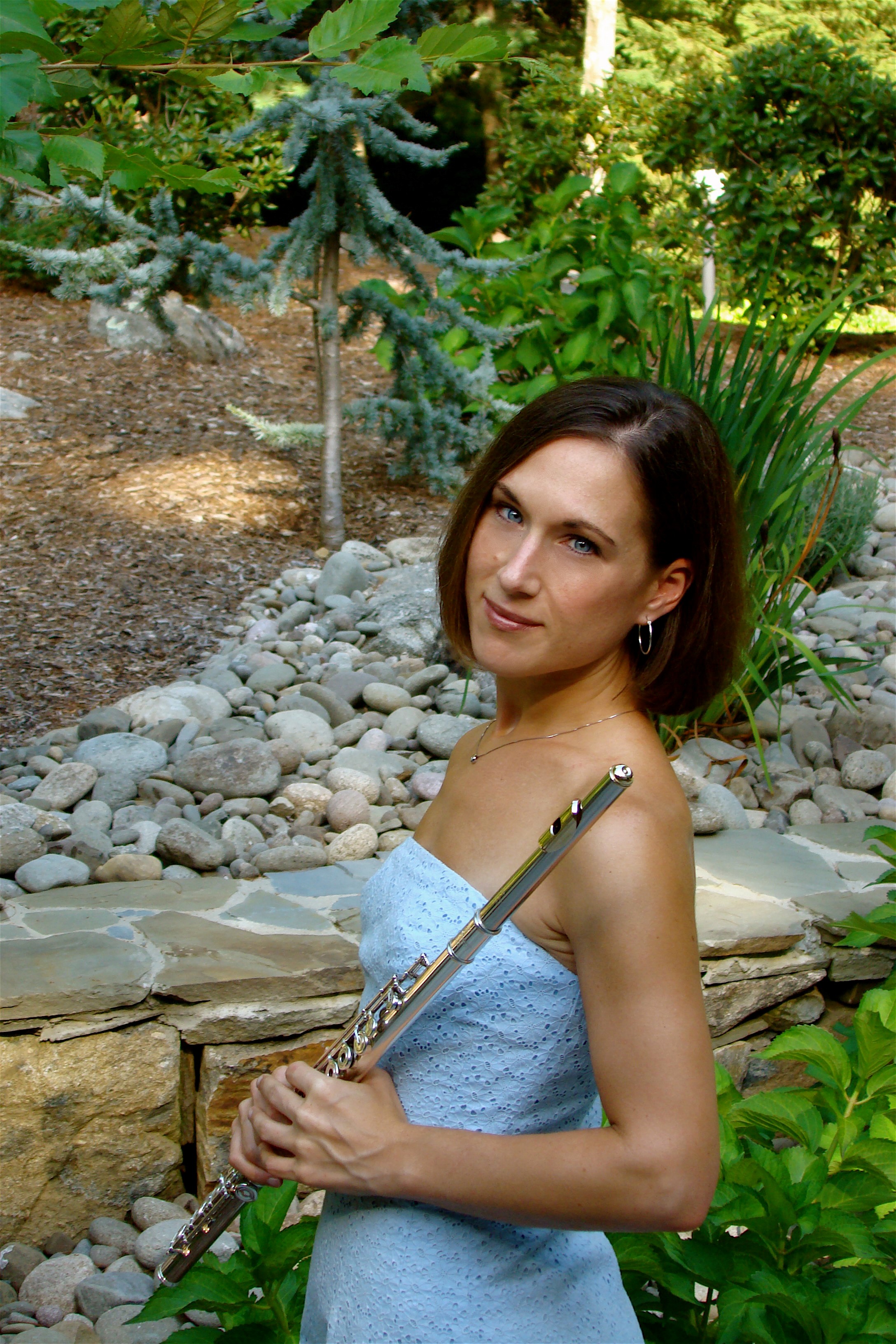 Flutist Dr. Jessica Lizak enjoys a professional life actively engaged within Boston's versatile and inspiring music scene. The Boston Music Intelligencer has described her performances as full of "youthful energy and rhythmic drive," as well as possessing "light and free precision…a nearly jazz-like casualness."
She actively performs with many of New England's leading musical organizations, including the Orchestra of Indian Hill, Boston Modern Orchestra Project, Odyssey Opera, Marsh Chapel Collegium, Opera North Orchestra, and the Orchestra of the Back Bay Chorale. She is also frequently invited to perform with the Boston Pops Orchestra, Portland Symphony, Boston Philharmonic, Rhode Island Philharmonic, Masterworks Chorale, Pro Arte Chamber Orchestra, Sound Icon, Albany Symphony, Springfield Symphony, and Symphony New Hampshire, among others. She has been a selected fellow at the Tanglewood Music Center (MA), Music Academy of the West (CA), Domaine Forget (Canada), and Interlochen (MI). She was awarded top prizes in several competitions, including the Pappoutsakis Flute Competition, Myrna Brown International Flute Competition, Bohemians Club of the Detroit Symphony Concerto Competition, and was a multiple winner of the Boston University Departmental Award for outstanding musical achievements. She has been a soloist at both the National Flute Convention and the Greater Boston Flute Association's Flute Fair, and she has performed as a chamber musician on WGBH and WCRB. Her discography includes Tanglewood commemorative recordings available through the BSO website, and numerous collaborations with BMOP, Boston's premier orchestra for newly composed and experimental orchestral works. She can also be heard on Natalie Merchant's CD Leave Your Sleep, in an upcoming children's production in collaboration with John Lithgow, on Parma Record's Godesses, and Novona Record's Polarities and Voyage/Pierre Schroeder.
Dr. Lizak is also equally committed to education through excellence in flute training/private lessons. She completed her Doctorate (DMA) in music performance at Boston University, her MM which also includes a Concentration in Music Education at the New England Conservatory, and her BM at the University of Michigan. She holds full teaching studios with the New England Conservatory Preparatory School, Lexington Fine Arts Department, and Winchester Community Music School. She is proud of her wonderful students, who are consistently top finishers at local and regional auditions.
---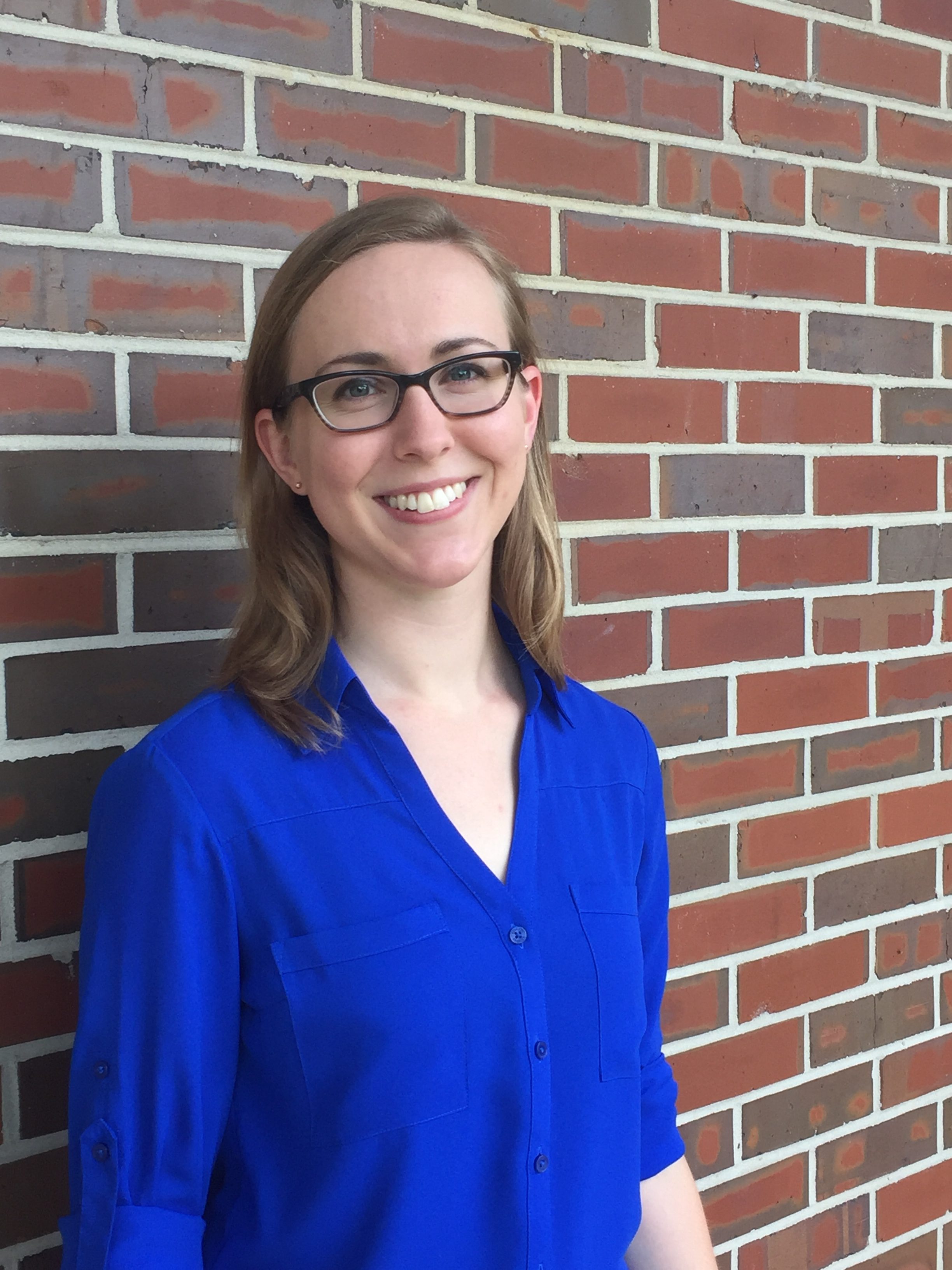 Catherine Moree is a San Antonio based flutist and educator. Currently she teaches private lessons and master classes, plays with Fiesta Flutes and the San Antonio Wind Symphony, dabbles in flute repair, and enjoys playing chamber music regularly with colleagues and friends. As an educator Ms. Moree has taught students ranging from kindergarten to college undergraduates. Ms. Moree loves teaching about the flute in any setting, however, she particularly enjoys being able to watch students make rapid progress when they take private lessons.
Ms. Moree graduated from Florida State University in 2017 with a Masters of Music in flute performance. Prior to that she graduate summa cum laude from the University of Northern Colorado with Bachelors degrees in music education and flute performance. Her primary teachers include Eva Amsler and Dr. James Hall.
---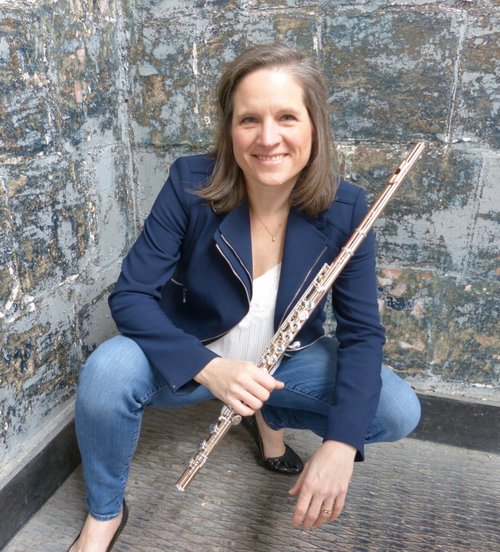 Flutist, Vanessa Breault Mulvey is a licensed Andover Educator and member of the Flying Flutistas. Vanessa's teaching mission is to guide flutists of all ages to capitalize on the relationship between musical expression and movement to realize their expressive potential. She is thrilled to help bring Floot Fire to the flutists of Boston.
Vanessa has presented workshops on both sides of the Atlantic at venues that include: British Isles Music Festival, Boston Flute Academy, Trevor Wye's Boston Classes, and Flutistry. This spring she will be a featured guest at the New York City Flute Club's annual Flute Fair. An admitted "movement geek," she is always in search of new ways to learn to move that will benefit her playing and teaching. Along with Body Mapping, she draws from experience in flying trapeze, Feldenkrais, NIA, Pilates, and primal movement. Vanessa is developing a movement workshop for musicians, to integrate whole body movement for better playing and wellness.
On stage, Vanessa performs chamber music, and with the Flying Flutistas, who combine traditional flute solos with electronica. She has performed on concerts in New York City, Wolfeboro Friends of Music, Chromatic Club, King's Chapel Concert Series, 1794 Meeting House and on WGBH radio.
Vanessa is on faculty of New England Conservatory of Music, Longy School of Music of Bard College, runs private studio in her home, in addition to being Vice-President of Andover Educators. She is a graduate of the Crane School of Music at the State University of New York in Potsdam and the Cincinnati College-Conservatory of Music. Her teachers include Kenneth Andrews, Kyril Magg, Jack Wellbaum, Trudy Kane and John Heiss.
https://www.breathemoveperform.com
---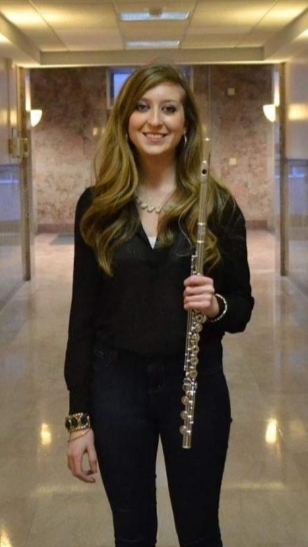 Kylee O'Donnell enjoys her teaching career in addition to frequently performing with the San Antonio Symphony, various nursing homes, and churches.
A Pittsburgh native, Kylee received her Bachelors Degree in Performance from Duquesne University, and Masters in Performance from Indiana University Bloomington Jacob's School of Music.
Her wonderful teachers include Thomas Robertello, Rhian Kenny, and Damian Bursill-Hall.
---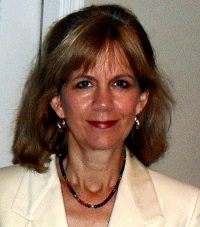 Peggy Russell has performed with the Houston Ballet Orchestra since 1984, and has performed with the Bach Society Orchestra, Ars Lyrica, Mercury Baroque, 'Winds of Texas' Woodwind Quintet, and the Texas Chamber Orchestra. Peggy teaches flute at the University of Houston Moores School of Music and has taught in the Houston area since 1982. She is the Administrator of the chamber music group, CONTEXT. She has a BM from Oberlin Conservatory of Music and a MM from Indiana University, and has studied with Claire Johnson, John Heiss and Keith Underwood.
---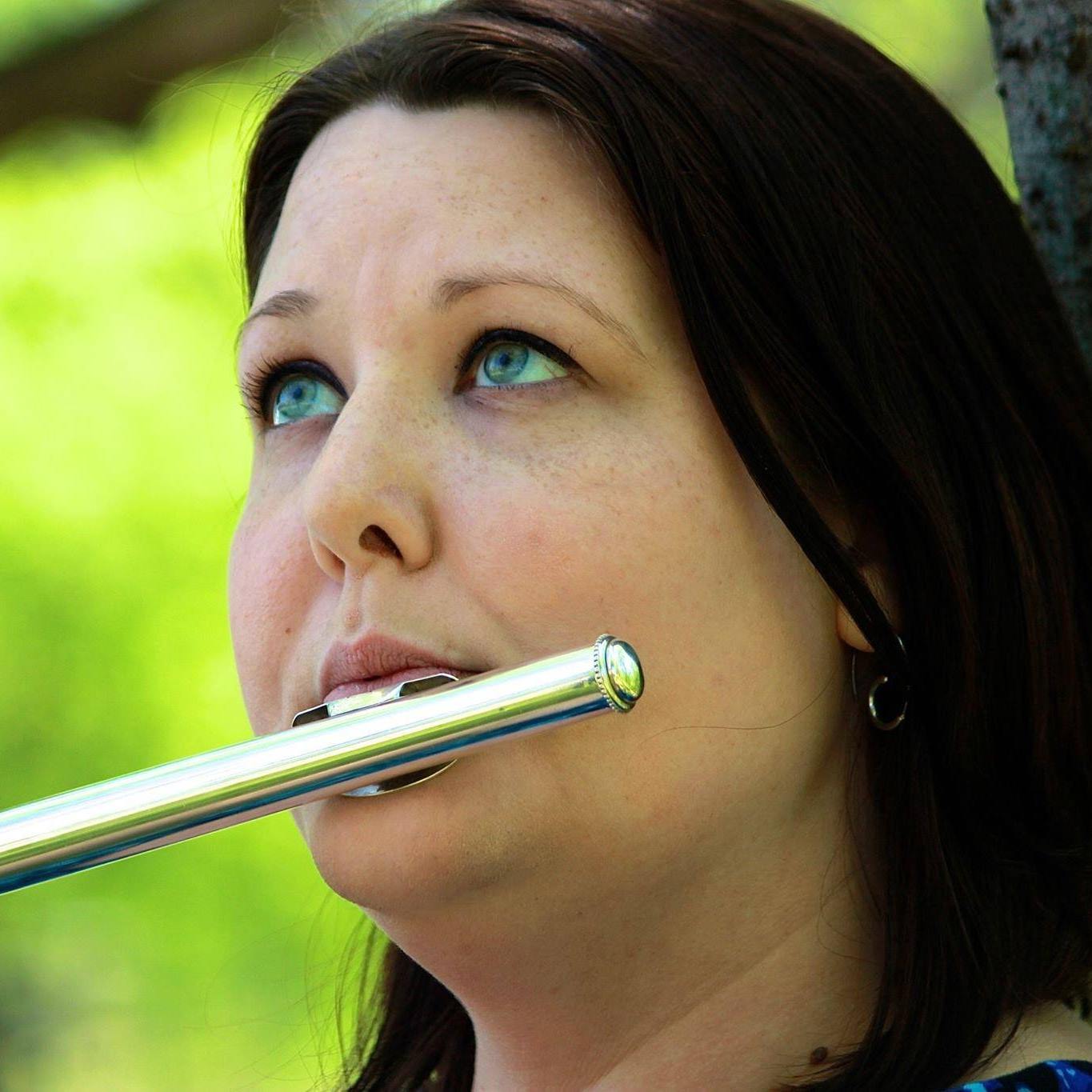 Terri Sánchez is currently the Senior Lecturer in Flute at the University of Texas at Arlington and a Miyazawa Performing Artist. Legendary flutist Paula Robison writes, "Sánchez has a beautiful presence as a player, and her sparkling clear sound spins out and fills the air with poetry." After Sánchez premiered his new work for flute and piano, Archetypes, composer George Chave wrote, "her ability to pull the audience in and take them along for the ride is a true joy. Terri is a musician's musician." Sánchez's new book, The Aspiring Flutist's Practice Companion, was released in 2017, published by Carolyn Nussbaum Music Co.
Dr. Sánchez has given pedagogy presentations that revolve around a positive, creative approach to flute performance at NFA Conventions, the Mid-Atlantic Flute Fair, the San Diego Flute Guild Festival, and many universities. In the spirit of collaboration, she founded Metroplex Flutes, a DFW based group of professional flutists dedicated to inspiring, entertaining and educating audiences. She is also on the faculty of Dallas Metroplex Floot Fire each summer, a week-long summer masterclass for beginner through college flutists. She serves the Texas Flute Society as the Myrna W. Brown Artist Competition coordinator and her blog, "The Self-Inspired Flutist," offers helpful and inspiring strategies for practicing and performing.
Sánchez is a laureate of many national competitions: 1st Prize, National Flute Association Orchestral Audition Competition, 2nd Prize, NFA Young Artist Competition (along with "Best Performance of Newly Commissioned Work"), 1st Prize, San Diego Flute Guild Artist Gold Competition, 2nd Prize, Myrna W. Brown Artist Competition, 2nd Prize, Upper Midwest Flute Society Young Artist Competition and Finalist, Walfrid Kujala Piccolo Competition. She also performed with the SMU Meadows and UNT Symphony Orchestras as a winner of both university concerto competitions. Sánchez performs on a Miyazawa Classic Rose Silver flute.
Sánchez received her Doctor of Musical Arts degree in Flute Performance, with a secondary emphasis in Music Education, from the University of North Texas, where she worked as a Teaching Fellow and Flute Choir conductor. She earned her Master's degree at Southern Methodist University and her Bachelor's degree at the University of Colorado at Boulder. Her past flute instructors include Leticia Ledesma, Helen Blackburn, Jean Larson-Garver, Alexa Still, Kara Kirkendoll Welch, Deborah Baron, Terri Sundberg and Elizabeth McNutt. She is especially grateful to her two mentors, Claire Johnson and Gabriel Sánchez.
---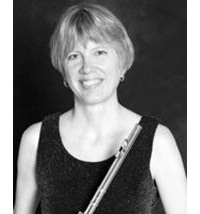 Terri Sundberg is Professor of Flute at the University of North Texas College of Music. She has been a featured concerto soloist at the Jeju International Music Festival in Korea, recipient of a State Department grant for recent performing and teaching in China and has performed extensively in New York City as soloist, chamber and orchestral musician, including performances at Lincoln Center/Alice Tully Hall, Merkin Concert Hall and Carnegie Hall. She played for 12 years with the Crested Butte Opera Orchestra and Crested Butte Festival Symphony Orchestra and is a former member of the North Coast Chamber Players, a mixed wind/string chamber ensemble in-residence on the West Coast.
Professor Sundberg has served as faculty at several international music festivals, and has presented masterclasses and performed solo and chamber recitals across the United States and abroad, including concerts in Chile, China, Korea, South Africa, Mexico, Austria, Ireland, England, France, Kosovo, and the Philippines. She has been a guest artist at flute festivals across the United States, including St. Louis, New Mexico, Illinois, Iowa, California, Oklahoma and Texas, and has been a featured artist, teacher, and adjudicator at numerous National Flute Association conventions. She has played Principal Flute with the Orchestra Sinfonica de Mineria in Mexico City, Eisenstadter Sommerakademie in Austria, New Hampshire Music Festival Orchestra, and has played with the Fort Worth Symphony, Dallas Opera, Oklahoma City Philharmonic, and Metropolitan Ballet Orchestra.
Terri Sundberg attended the Yale University School of Music, the Royal Conservatory of Music Orchestral Training Program, and Lawrence Conservatory. Her principal teachers have included Jeanne Baxtresser, Thomas Nyfenger, Ernestine Whitman, James Walker, and Timothy Day. She is a co-author of "Children After War: A Novel Approach to Promoting Resilience Through Music" recently highlighted in the Traumatology journal, and has great passion for her work on the board of the Shropshire Music Foundation, whose mission is to foster ethnic tolerance, promote peace, and improve the quality of life for children and adolescents of war-torn countries through the establishment of ongoing music education and performance programs, She has also served on the Board of Directors of the National Flute Association. 
https://music.unt.edu/faculty-and-staff/terri-sundberg
---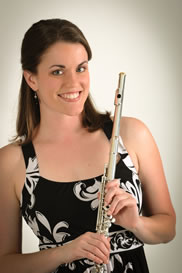 Shauna Kay Thompson is the Assistant Professor of Flute at Texas Christian University. She holds a DMA and a MM in flute performance from the University of Cincinnati's College-Conservatory of Music where she studied with Brad Garner and served as his teaching assistant. She completed additional studies with Randy Bowman, principal flute of the Cincinnati Symphony. Dr. Thompson also received a Bachelor of Music from Texas Tech University where she studied with Lisa Garner Santa. Prior to joining the TCU faculty Dr. Thompson served as consortium instructor of flute at the University of Evansville and principal flute with the Evansville Philharmonic Orchestra. She has also previously served as principal flute of the Lubbock Symphony and second flute with the Midland Odessa Symphony Orchestra.
Dr. Thompson won the 26th annual Myrna Brown competition with the Texas Flute Society and was honored to return as a guest artist to their 2012 convention where she presented a recital, a workshop on practice techniques, a masterclass, and performed a duet with Carol Wincenc. She is also a prizewinner of many other competitions including the National Flute Association, Pittsburg Flute Club, Claude Monteaux, Frank Bowen, Mid-South Flute Society, and MTNA.
---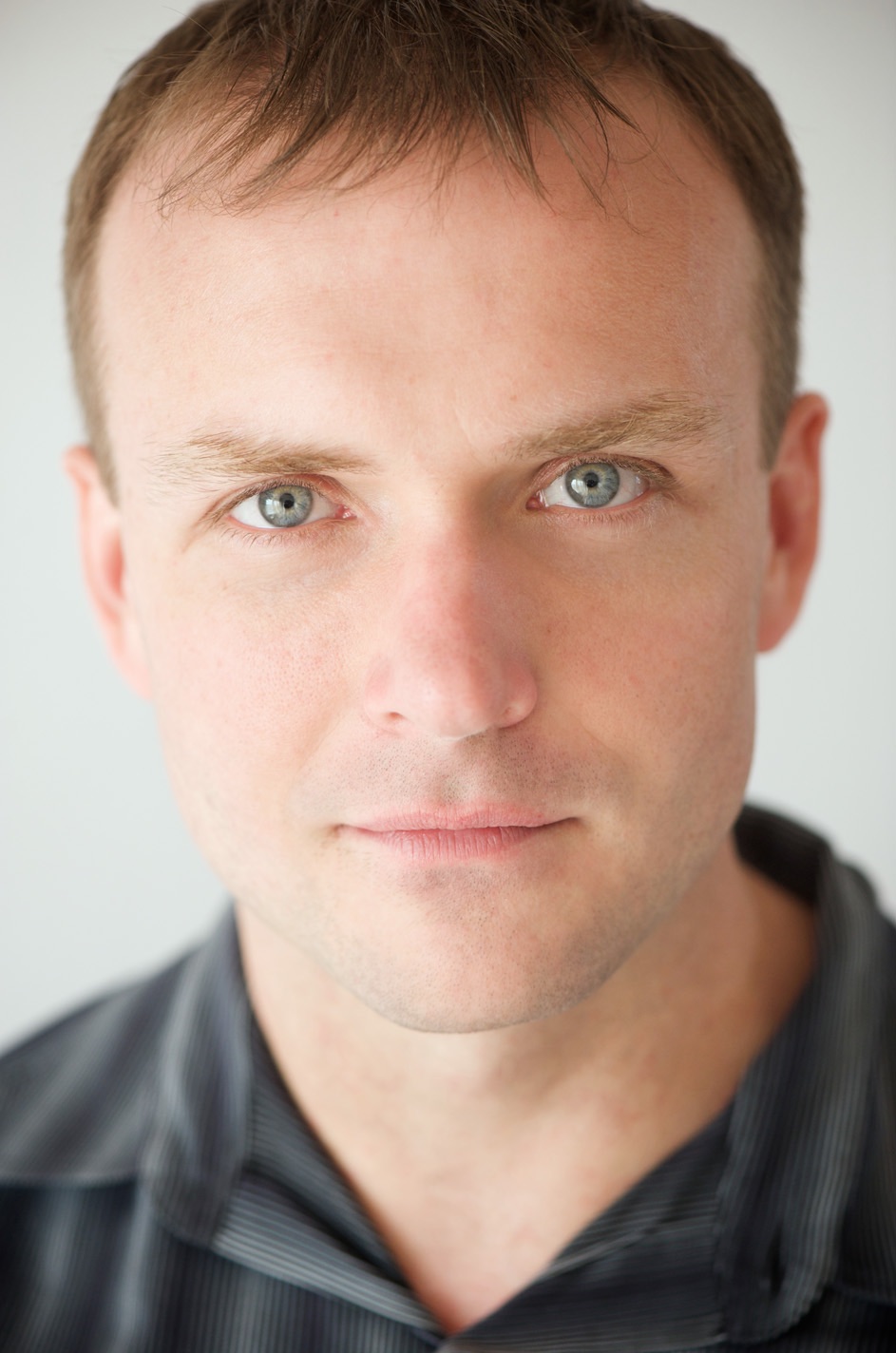 Erich Tucker has performed music throughout the United States, Canada, Europe, Central America and Australia as a flute soloist, chamber artist and music educator. Erich currently teaches flute, musicology, and music theory at Tarrant County College in Ft. Worth, Texas. Blending the worlds of classical performance and creative improvisation, Erich is equally comfortable spinning sound both on and off the page. His first solo improv album, Prana, had received international acclaim. Erich's ever-evolving artistry is simply stated: He follows his own path.
With innovative and intentional teaching methods, Erich pursues artistry while guiding students in discovering their own voice. In 2003, the Florida Flute Association awarded Erich the Geoffrey Gilbert Memorial Teaching Scholarship for Excellence; and in 2017 Erich was awarded the Texas Christian University School of Music travel grant to research flute mythology in Budapest, Hungary. Erich is currently pursuing a Doctor of Musical Arts degree with a cognate in Musicology from TCU. He welcomes any and every opportunity to perform and teach, locally and to the farthest corners of the earth.
Erich holds a Master of Music degree with minor studies in education and has studied music and psychology at the University of Central Florida. An alumni of the Vero Beach High School Band, Erich performed under the illuminated batons of James and Sheila Sammons. Erich has studied flute with Linda Votapka, Ruth Gudeman, Karen Adrian, Judy Pierce, and Shauna Thompson, his wise teachers to whom he will remain eternally grateful. Erich is extraordinarily fascinated with human motivation and intention, and is currently researching the mythology of the supernatural powers of the flute in world culture.
---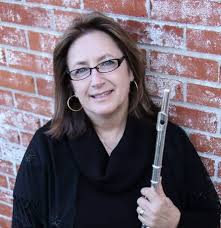 Vicky Williamson is a freelance performer, teacher, lecturer and clinician in the Houston and surrounding areas. She has studied with Kathy Daniel, Dr. George Morey, Judith Mendenhall, and Dr. Myrna Brown. Other influential teachers include Byron Hestor, Arthur Ephross, Carol Wincenc, and Gary Schocker. She has also performed in master classes and studied with Marcel Moyse, Christina Balatori, Robert Dick, Jill Felber and Jim Walker. Vicky was principal flutist of the Army 214th Special Forces Command Band and has performed with the Clear Lake Symphony, Richardson Symphony, the Brazos Valley Symphony and currently plays with Symphony North of Houston.  Vicky serves on the staff of Floot Fire-Houston, the board of the Houston Flute Club and is past conductor of the Houston Flute Club Choir. She has received outstanding soloist at the Texas Flute Festival, performs with the "Brazos Breeze' professional flute choir (with performances at TMEA and the 2013 National Flute Association), toured with the International Flute Orchestra in northern Spain, and performed with Ali Ryerson's Jazz Flute Big Band that premiered the CD Game Changers at the 2013 National Flute Association.