At A Glance
Floot Fire San Antonio 2019
June 17 - 21, 2019
Monday-Thursday 9:30 am-4:30 pm


Friday 9:30 am-7:30 pm
Early registration ends

May 1, 2019

Late registration

May 2 - 31, 2019

($25 late fee)

Last chance registration

June 1 - 16, 2019

($50 late fee)
At A Glance
Floot Fire San Antonio 2019
June 17 - 21, 2019
Monday-Thursday 9:30 am-4:30 pm


Friday 9:30 am-7:30 pm
Early registration ends

May 1, 2019

Late registration

May 2 - 31, 2019

($25 late fee)

Last chance registration

June 1 - 16, 2019

($50 late fee)
 Class Levels
Students of all levels of proficiency are eligible to participate. Students should have played flute at least one year.
There are 2 flexible levels of classes:
Allegro: for flutists in grades 6-8 during the most recent school year
Presto: for flutists in grades 9-12 during the most recent school year
Scholarships
Floot Fire offers financial assistance to students who could not otherwise attend our workshops. All scholarships are need based.
Floot Fire awards partial scholarships only.
Late fees and additional purchased items, such as photos and books, are not eligible for scholarship.
Deadline for full scholarship consideration is May 1. Applications received after that date will be still be considered but only on an "as available basis."
Submission of the scholarship application is not a guarantee of an award.
If you have qualified for scholarship in the past you are encouraged to reapply however, previous awards do not guarantee future awards.
A scholarship application does not replace the workshop registration form. All scholarship applicants must register for a workshop online.
All information submitted to Floot Fire Inc. will be held in strict confidence and permanently destroyed after the application is processed.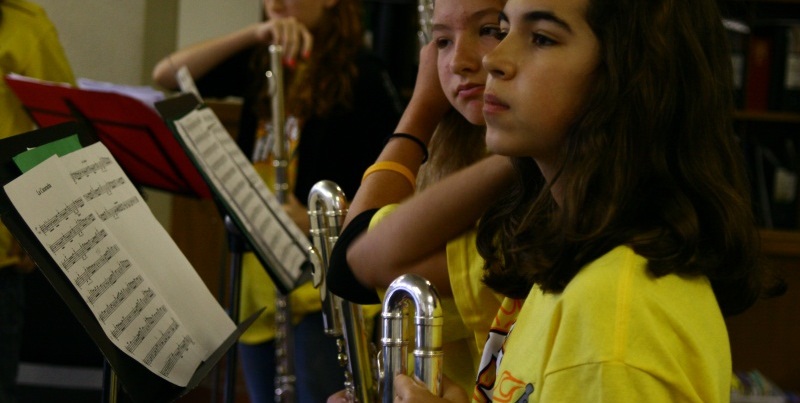 Schedule
Our flexible daily schedule includes: masterclass, electives, chamber music, flute choir, and recitals. Our flootful days cover flootastic topics such as  breathing, tone, articulation, intonation, vibrato, technique, stage presence, practice habits, Body Mapping, Alexander Technique, performance tips, working with an accompanist, and much more!
Electives
Two elective periods allow students to choose courses of study that interest them most. Elective classes are open to all age levels unless otherwise indicated. Specialty instruments will be provided, some at an additional cost. Please indicate if you can provide your own specialty instrument.

Master Class
In master class students will work on musical interpretation, tone, stage presence, relaxation techniques, and much more! Students should be prepared to play two times in performance class. It is preferred that two different works or different sections from one piece be performed. Students must provide their own original piano parts. Flootastic pianists will accompany each performer however unaccompanied works are acceptable. Students may audit the class if they prefer not to perform.
Faculty Recitals
Faculty recitals take place daily at 1:15 p.m. They are free and open to the public.
Grand Finale Concert
A Grand Finale Concert will top off the week. Students will perform a class flute choir piece, a chamber ensemble, elective class music and a mass flute choir piece with all students and faculty performing in-the-round style. The concert is free and open to the public. A reception will follow.
Faculty
Danielle Aicher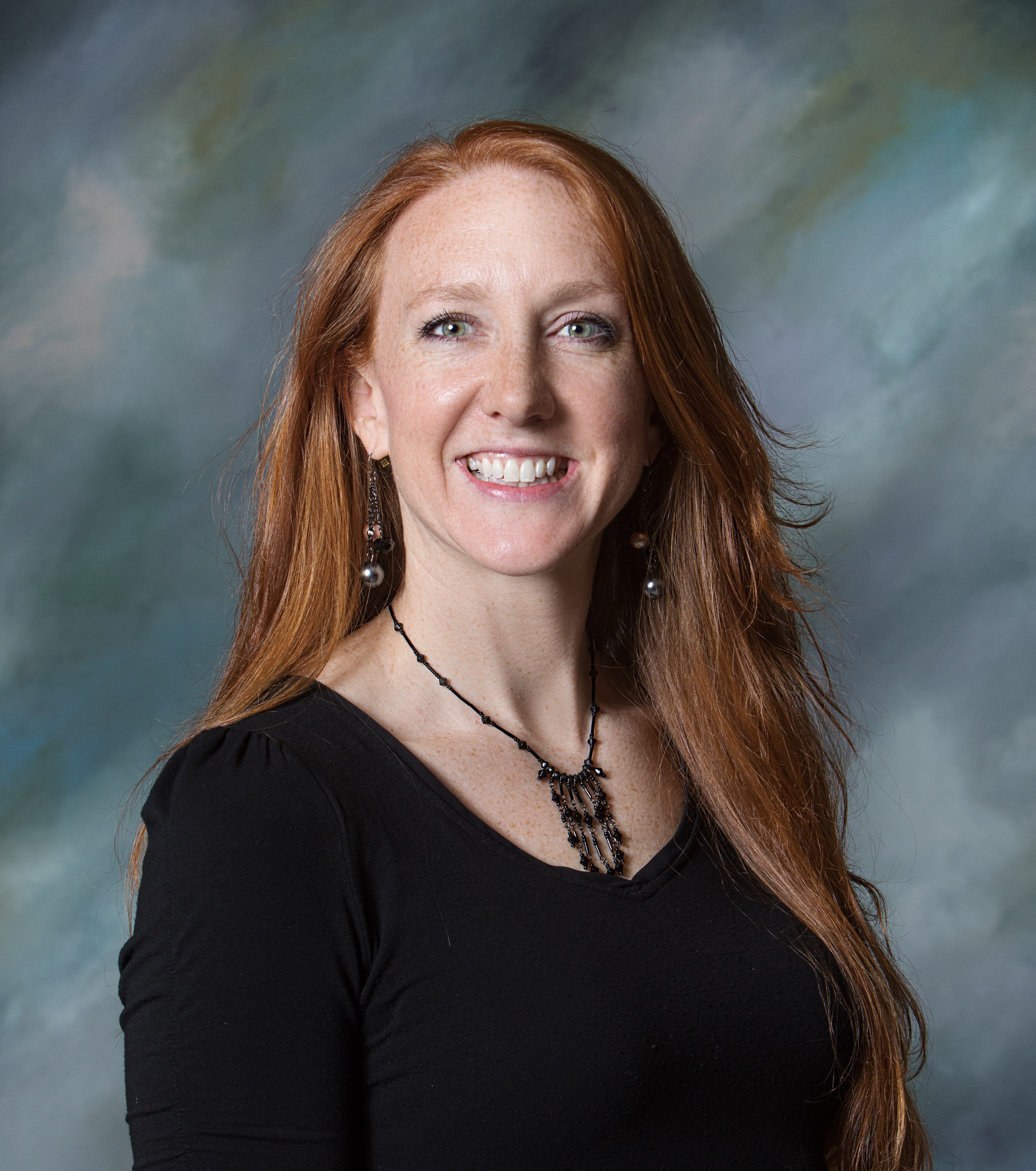 Danielle Aicher just completed her fifth year as Assistant Band Director at Driscoll Middle School and her tenth year of teaching. She conducts the Symphonic Band, co-teaches the Honors Band, and teaches the beginning woodwind and percussion classes at Driscoll.
Mrs. Aicher earned her Bachelor of Music Education degree with Summa Cum Laude honors from the University of Houston Moores School of Music. Prior to her position at Driscoll, Mrs. Aicher was the Assistant Band Director for one year at Nimitz Middle School and for five years at Lamar Middle School in Lewisville ISD. Her bands have consistently earned "Sweepstakes" at UIL Concert and Sight-reading Contests, as well as "Outstanding Performance" awards at the TLU Band Festival and "Runners-up" awards at the Beach Within Reach Band Festival.
While at the Moores School of Music, Mrs. Aicher studied instrumental methods with John Benzer and served as Principal Flutist in the University of Houston Wind Ensemble under the direction of Tom Bennett. She studied flute and piccolo with Dr. Kimberly Clark and performed in the university's Wind Ensemble, Orchestra, Opera Orchestra, Ballet Orchestra, Jazz Orchestra, Spirit of Houston Cougar Marching Band, Graduate Woodwind Quintet, AURA: Contemporary Music Ensemble, and Flute Choir.
Mrs. Aicher's professional affiliations include Texas Music Educators Association, Texas Bandmasters Association, and Pi Kappa Lambda (National Music Honor Society). She was also recently awarded a Lifetime PTA membership.
Mrs. Aicher grew up in San Antonio and attended Bradley Middle School and Reagan High School. In her free time, she enjoys outdoor adventures with her husband and two little boys.
Dr. Kimberly Clark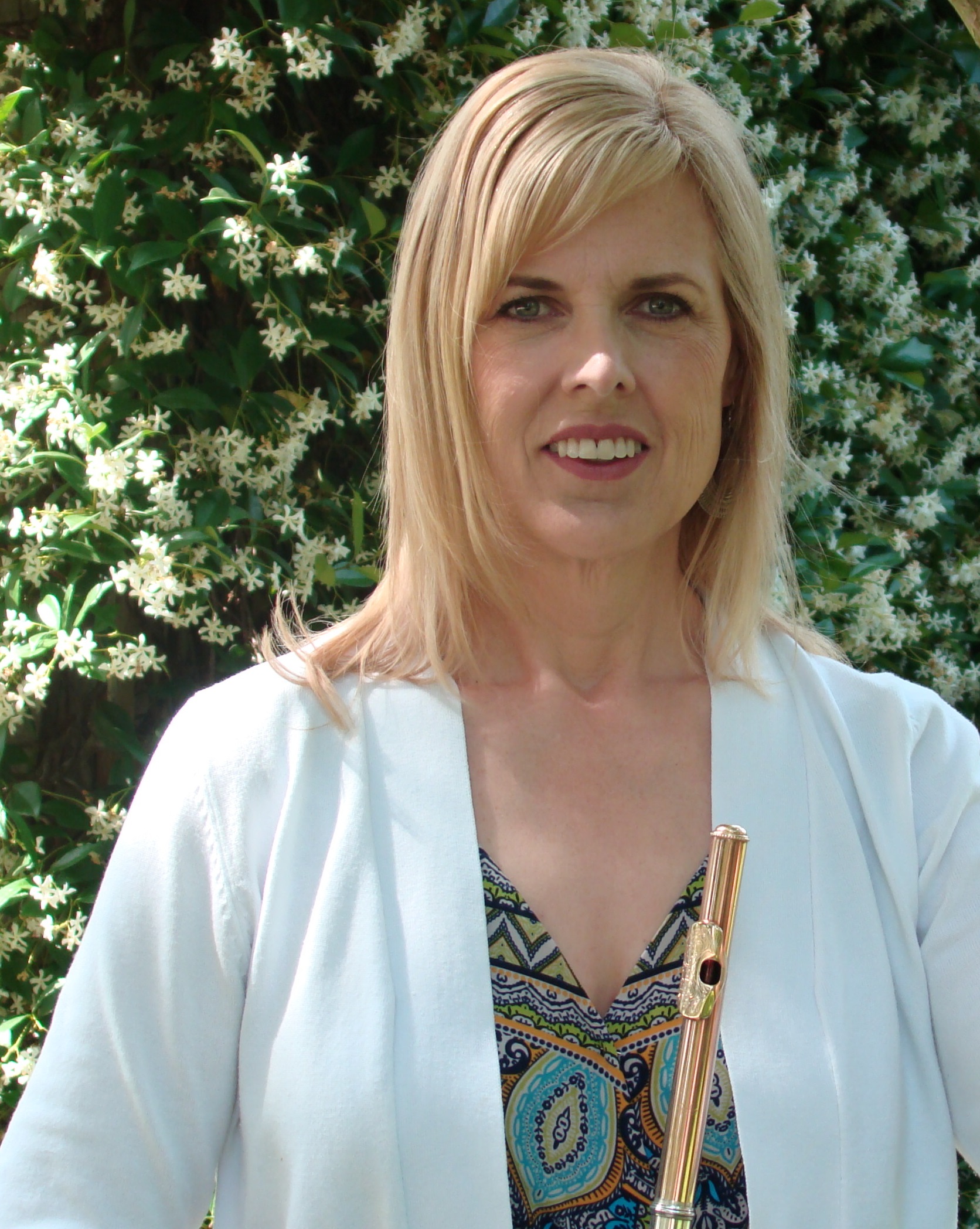 Kimberly Clark, Executive Director of Floot Fire Inc., is an active recitalist and chamber musician who has performed across the United States and in Europe. She is a member of Scirocco Winds, a woodwind quintet dedicated to the promotion of modern American works.
Formerly on faculty at the University of Houston Moores School of Music, Dr. Clark is highly sought as a teacher and clinician. She has performed, lectured, or conducted at National Flute Association's conventions in Charlotte, Kansas City, Albuquerque, Nashville, Las Vegas, New York, and Dallas. Dr. Clark has also been a guest artist at the Florida Flute Fair, Costal Bend Flute Symposium, Kentucky Flute Society, Texas Flute Society, Texas Bandmasters Association, and Texas Music Educators Association. She has also performed and given masterclasses at universities across the US.
Dr. Clark's interests are wide and varied. Her publications include a transcription of Ibert's Histoires for Flute and Piano (available from Leduc) and articles in Flute Talk Magazine and the Flutist Quarterly. She is an ATI Certified Alexander Technique teacher and a licensed Andover Educator teaching Body Mapping to musicians.
Dr. Clark is the Director of Floot Fire Austin, Boston, Brownsville, Dallas, Evansville, Houston, New York, and Oklahoma City. She has served the National Flute Association on the Board of Directors, as the Flute Clubs Coordinator, and as the Piccolo Artist Competition Coordinator. Dr. Clark is former President and Flute Fest Coordinator for the Houston Flute Club.
Dr. Clark's primary teachers include Timothy Day, Aralee Dorough, Byron Hester, Claire Johnson, John Thorne, and Peggy Russell. She studied privately and performed in masterclasses for over 20 world renown flutists including: Julius Baker, Jeanie Baxtresser, Walfrid Kujala, Louis Moyse, Jimmy Walker, and Carol Wincenc.
Cara Dailey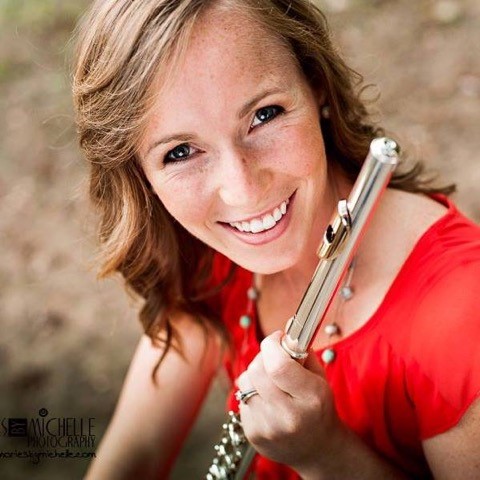 Cara Dailey is a Waco-based flutist, educator, and chamber musician currently teaching flute at McLennan Community College, and is a regular substitute flutist with the Waco Symphony Orchestra and Alabama Symphony Orchestra. Previously, Ms. Dailey was the Consortium Instructor of Flute at the University of Evansville, flutist of the Harlaxton Woodwind Quintet, and Principal Flute with the Evansville Philharmonic.
An active performer on both flute and piccolo, Ms. Dailey received First Prize in the National Flute Association's Piccolo Artist Competition in 2016. Prior to her position in Evansville, Ms. Dailey was piccolo/third flute in the Owensboro, Kalamazoo, and Waco Symphony Orchestras and joined the the American Wind Symphony Orchestra as solo piccolo for their 2009 Great Lakes Tour.
Ms. Dailey earned a Masters of Music degree in flute performance from Northwestern University and Bachelors of Music in flute performance from Baylor University. Her primary teachers include Helen Ann Shanley, Walfrid Kujala, and John Thorne.
Emily Gurwitz
Dr. Kristin Hayes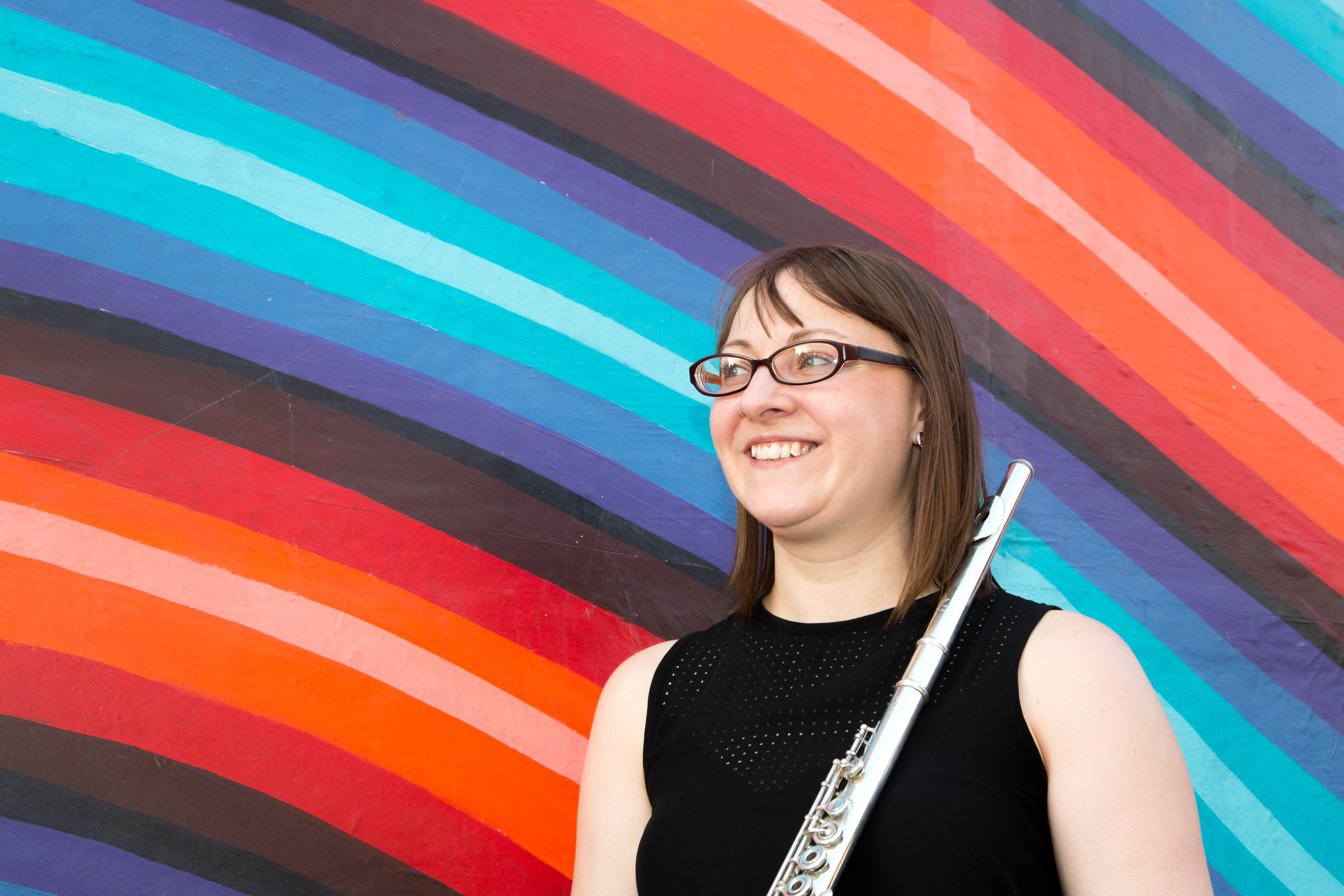 Kristin Delia Hayes is a freelance flutist, Baroque recorder player, music educator, and conductor living in San Antonio, TX. She currently serves as Lecturer of Music at St. Mary's University. She previously held teaching positions at University of Texas San Antonio, Our Lady of the Lake University, and Florida State University.
Dr. Hayes also works with the Youth Orchestras of San Antonio (YOSA) as a woodwind coach and as Flute Choir director. During the summer, Dr. Hayes teaches and performs at The Victoria Bach Festival, Blue Lake Fine Arts Camp, and the St. Mary's Band Camp. Dr. Hayes is founder and current President of the San Antonio Flute Association, and is also Co-Founder and Assistant Director of the Sonido Barocco.
Her students frequently receive local, state and regional, national recognition participating in and winning various competitions, including the MTNA Woodwind Soloist Competition; TMEA District, Area, and State competitions; and the UTSA Concerto Competition.
Dr. Hayes frequently performs with various ensembles, including the San Antonio Symphony, Mid- Texas Symphony, Opera San Antonio, Chamber Orchestra of San Antonio, Texas Baroque Ensemble, San Antonio Chamber Choir, and the Peterson/Hayes Duo.
An active performer and clinician, Dr. Hayes has performed and presented at various festivals and conventions, including the National Flute Association Convention, MTNA National Convention, Mid-South Flute Festival, the Florida Flute Association Convention, Luminaria Contemporary Arts Festival.
Dr. Hayes focuses on developing awareness in her students and developing a pain-free approach to music-making by emphasizing somatic-based philosophies, including Body Mapping and Dalcroze Eurhythmics. As a movement specialist, she has offered numerous workshops on her unique approach to these philosophies at regional and national conventions..
Dr. Hayes received her B.M. from Tennessee Technological University and M.M. from the University of Missouri- Kansas City Conservatory of Music. She completed her D.M. in flute performance from Florida State University.
Kristin Jackson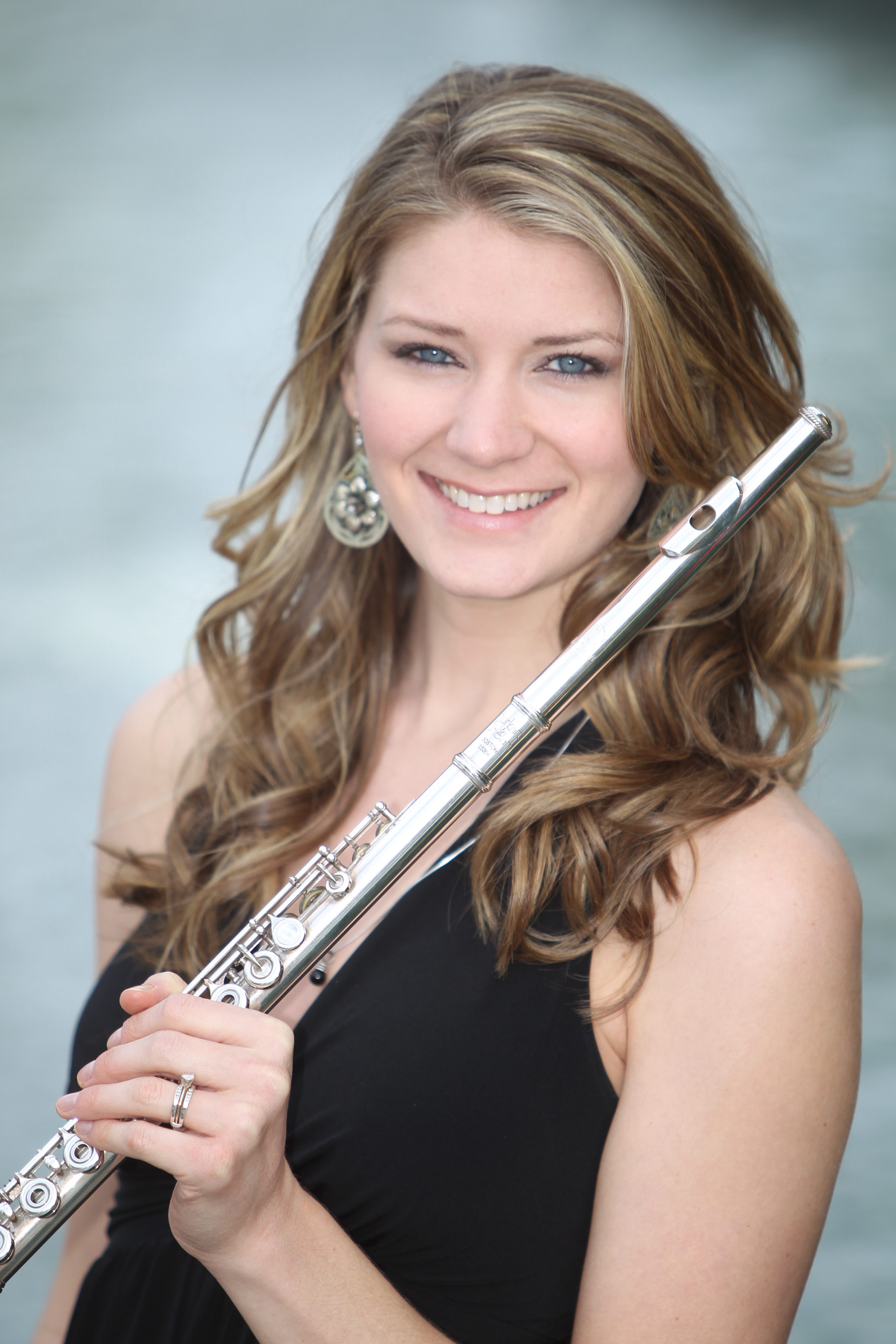 Kristin Jackson is the Instructor of Flute at Trinity University in San Antonio and is a sought after performer and teacher. An active performer on both flute and piccolo, Kristin held positions with the Lubbock Symphony Orchestra, the American Wind Symphony Orchestra, and is a regular substitute with the San Antonio Symphony.
As a solo artist, Kristin performed the Ibert Flute Concerto with the Northwestern University Symphony Orchestra and gave the world premiere performance of Joseph Schwantner's Taking Charge for flute, piano, and percussion. She has performed in venues throughout the United States alongside husband, Tyler Jackson, and can be heard on numerous recordings, including the pair's recent collaboration, New Again. Kristin has performed in various venues and schools throughout Texas as a member of the Ventoso Winds woodwind quintet. She is the principal flutist for the annual Mozart Texas Festival each summer.
Kristin earned a Masters of Music degree in flute performance from Northwestern University and Bachelors of Music in flute performance and music education from the University of North Texas. She is so grateful to all of her teachers including Mary Karen Clardy, Walfrid Kujala, Elizabeth McNutt, Richard Graef, Debra Youngblood, Diane Finney and Kim Carr. When Kristin isn't playing the flute, she can often be found reading, baking, creating custom jewelry, or going on outdoor adventures with her 2-year-old son, Matthew.