At A Glance
August 3 - 5, 2017
Thursday and Friday 9:30 am-4:30 pm


Sunday 9:30 am-7:30 pm
Location to be determined
Early registration ends

May 1, 2017

Late registration

May 2 - 1, 2017

($25 late fee)

Last chance registration

May 2 - 15, 2017

($50 late fee)
At A Glance
August 3 - 5, 2017
Thursday and Friday 9:30 am-4:30 pm


Sunday 9:30 am-7:30 pm
Location to be determined
Early registration ends

May 1, 2017

Late registration

May 2 - 1, 2017

($25 late fee)

Last chance registration

May 2 - 15, 2017

($50 late fee)
Registration for NYC Floot Fire 2017 is now closed. Please join us next year!

Class Levels
Students of all levels of proficiency are eligible to participate.
There are 2 flexible levels of classes:
Allegro: for flutists in grades 6-8 during the most recent school year
Presto: for flutists in grades 9-12 during the most recent school year
Scholarships
Floot Fire offers financial assistance to students who could not otherwise attend our workshops. All scholarships are need based.
Floot Fire awards partial scholarships only.
Late fees and additional purchased items, such as photos and books, are not eligible for scholarship.
Deadline for full scholarship consideration is May 1, 2017. Applications received after that date will be still be considered but only on an "as available basis."
Submission of the scholarship application is not a guarantee of an award.
If you have qualified for scholarship in the past you are encouraged to reapply however, previous awards do not guarantee future awards.
A scholarship application does not replace the workshop registration form. All scholarship applicants must register for a workshop online.
All information submitted to Floot Fire Inc. will be held in strict confidence and permanently destroyed after the application is processed.

Housing
Floot Fire does not typically offer housing however those who need it should contact newyorkcity@flootfire.com for alternative options.
Schedule
Our flexible daily schedule includes: masterclass, electives, flute choir, and recitals. Our flootful days cover flootastic topics such as  breathing, tone, articulation, intonation, vibrato, technique, stage presence, practice habits, Body Mapping, Alexander Technique, performance tips, working with an accompanist, and much more!
Electives
Our elective period allows students to choose a course of study that interest them most. Elective classes are open to all age levels unless otherwise indicated. Specialty instruments will be provided, some at an additional cost. Please indicate if you can provide your own specialty instrument.
Elective Session 1
(choose one class)
Building a Better Tone
Learn to create a beautiful, free, ringing tone! Students will examine how sound is created on the flute, the characteristics of a beautiful flute tone, and ways to practice tone development.
Overcoming Performance Anxiety
Ever get nervous during auditions or performance? In this class students will examine creative strategies for dealing with stage fright and audition anxiety.
Practice With Purpose
Learn how to take fundamentals to a higher level and apply to your flute literature. Students will learn to 'isolate' or 'decompose' a piece of music down to the fundamentals required to play the piece, then tailor their practice to those needs. Learn to practice smarter not harder!
Elective Session 2
(choose one class)
Alexander Technique
The Alexander technique is a tool to help you rediscover your natural uprightedness and to free you from unnecessary tension. AT is a hands-on discipline meaning a teacher must touch you to help you sense the quality of your movement and to help guide you to better poise. If you suffer from aches and pains while playing your instrument or just want to create better technique and breathing this class is a MUST!
Getting Comfy with the Stage
We all get nervous, but we don't have to let our fear take over when we walk onstage. Using theatre games and techniques, students will learn how to control the butterflies in their stomachs so they can perform at their very best. Come with an open mind and a willingness to try anything!
Orchestral Excerpts
As students begin preparing for college and professional orchestra auditions they will need to become familiar with many orchestral excerpts. This class introduces several of the most frequently requested excerpts and helps students develop useful practice tools to learn the works.

Master Class
In master class students will work on musical interpretation, tone, stage presence, relaxation techniques, and much more! Students should be prepared to play two times in performance class. It is preferred that two different works or different sections from one piece be performed. Students must provide their own original piano parts. Flootastic pianists will accompany each performer however unaccompanied works are acceptable. Students may audit the class if they prefer not to perform.
Faculty Recitals
Faculty recitals take place daily. They are free and open to the public.
Grand Finale Concert
A Grand Finale Concert will top off the week. Students will perform  flute choir pieces, elective class music, some possible individual solos, and a mass flute choir piece with all students and faculty performing in-the-round style. The concert is free and open to the public. A reception will follow.
Faculty
Dr. Francesca Arnone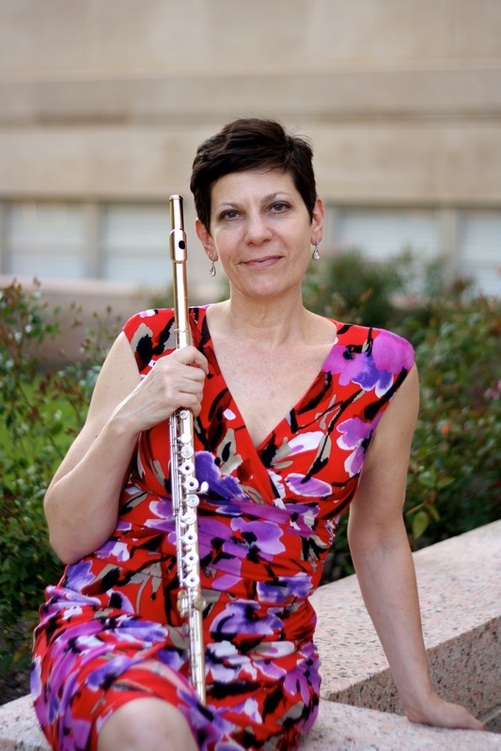 Dr. Francesca Arnone is an active flute and piccolo soloist, recitalist, and clinician who joined the faculty of Baylor University's School of Music in August 2011. Her recent chamber and solo recitals include London's St. Martin-in-the-Fields (2008, 2010) and St. Paul's Church Covent Garden in London, Music in the Museums of Rio Series in Rio de Janeiro, the Royal Conservatory in Madrid, Split Academy of Music in Croatia, the Royal Northern College of Music in England, and Colorado Music festival. She has been featured at events by the Texas Flute Society, Florida Flute Association, Albuquerque Flute Association, Flute Society of Kentucky, Pittsburgh Flute Club, and Flute Society of Washington (DC). She also has many years of orchestral experience, holding the chairs of Principal, Second Flute, and Piccolo in numerous regional orchestras in the US, Mexico, and Spain. Prior to coming to Baylor, Dr. Arnone taught at West Virginia University, where she was recognized by the Division of Music for outstanding research in 2009 and 2010, and also founded and directed a highly successful high school flute camp and flute masterclass series. During the summers she has taught at Blue Lake Fine Arts Camp in Michigan, and now teaches at the Baylor Music Camps for middle and high school students and also coordinates the Baylor Flute Seminars. In 2011 will join the faculty of the Grumo Festival in Bari, Italy, and the Interharmony International Music Festival in Tuscany. She earned flute performance degrees from the Oberlin Conservatory (BM), the San Francisco Conservatory of Music (MM), and the University of Miami (DMA).
Dr. Kimberly Clark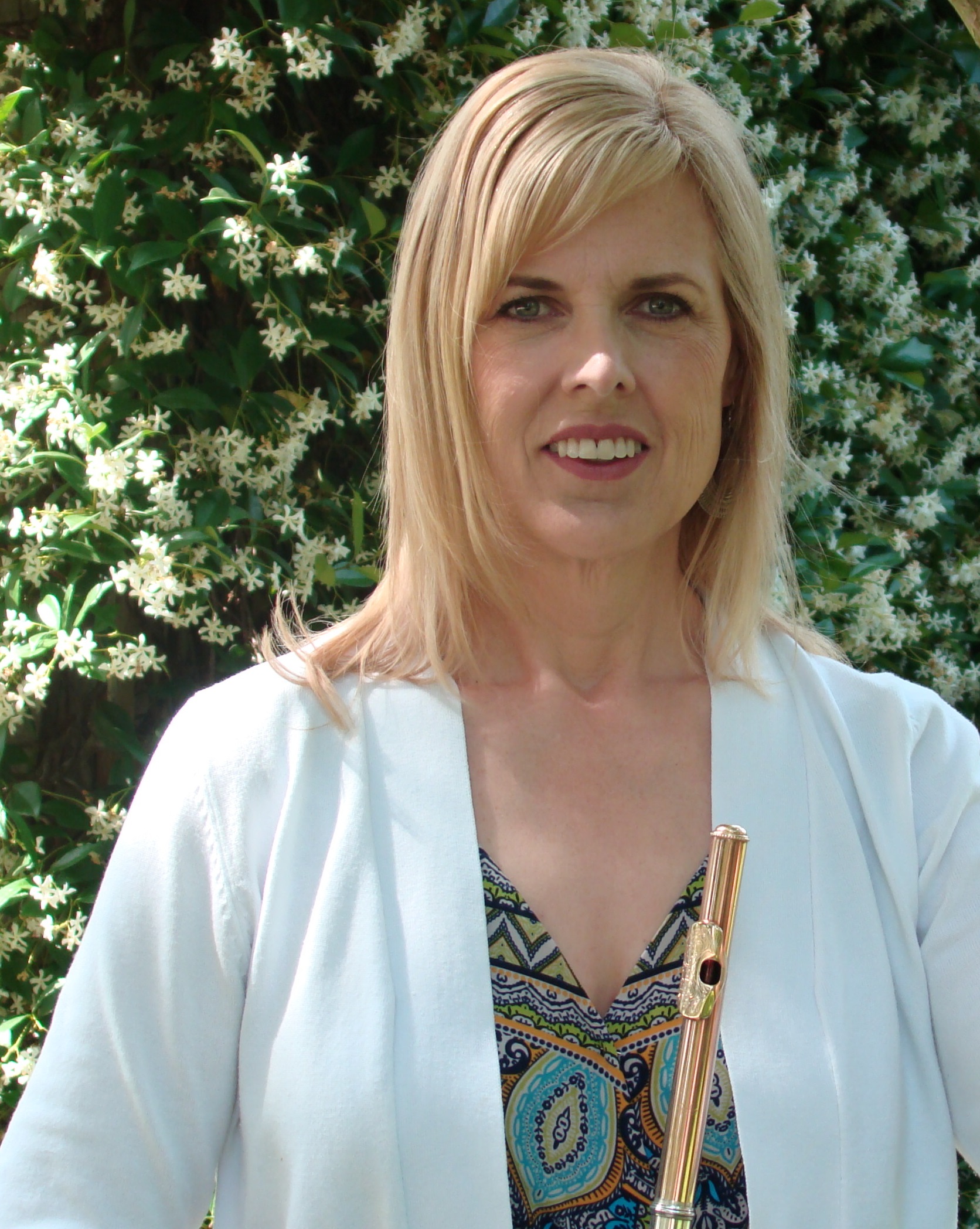 Kimberly Clark, Executive Director of Floot Fire Inc., is an active recitalist and chamber musician who has performed across the United States and in Europe. She is a member of Scirocco Winds, a woodwind quintet dedicated to the promotion of modern American works.
Formerly on faculty at the University of Houston Moores School of Music, Dr. Clark is highly sought as a teacher and clinician. She has performed, lectured, or conducted at National Flute Association's conventions in Charlotte, Kansas City, Albuquerque, Nashville, Las Vegas, New York, and Dallas. Dr. Clark has also been a guest artist at the Florida Flute Fair, Costal Bend Flute Symposium, Kentucky Flute Society, Texas Flute Society, Texas Bandmasters Association, and Texas Music Educators Association. She has also performed and given masterclasses at universities across the US.
Dr. Clark's interests are wide and varied. Her publications include a transcription of Ibert's Histoires for Flute and Piano (available from Leduc) and articles in Flute Talk Magazine and the Flutist Quarterly. She is an ATI Certified Alexander Technique teacher and a licensed Andover Educator teaching Body Mapping to musicians.
Dr. Clark is the Director of Floot Fire Austin, Boston, Brownsville, Dallas, Evansville, Houston, New York, and Oklahoma City. She has served the National Flute Association on the Board of Directors, as the Flute Clubs Coordinator, and as the Piccolo Artist Competition Coordinator. Dr. Clark is former President and Flute Fest Coordinator for the Houston Flute Club.
Dr. Clark's primary teachers include Timothy Day, Aralee Dorough, Byron Hester, Claire Johnson, John Thorne, and Peggy Russell. She studied privately and performed in masterclasses for over 20 world renown flutists including: Julius Baker, Jeanie Baxtresser, Walfrid Kujala, Louis Moyse, Jimmy Walker, and Carol Wincenc.
Valerie Coleman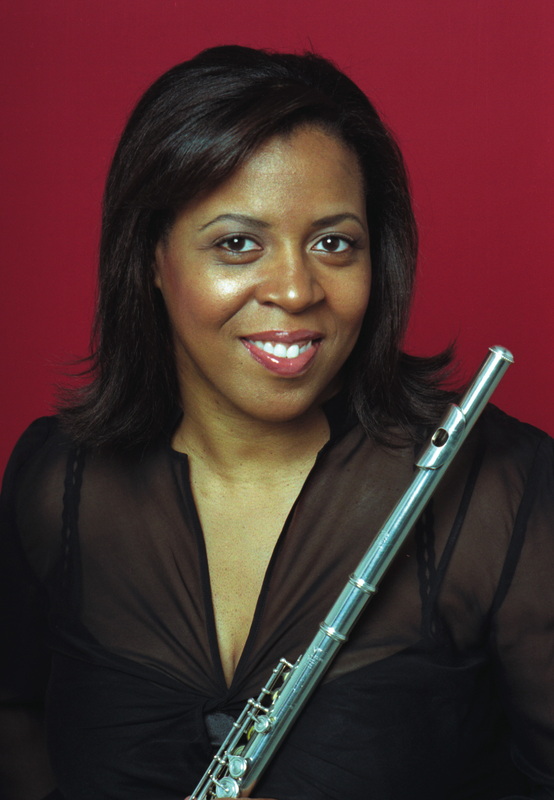 Valerie Coleman is the founder, flutist and resident composer of the Grammy nominated Imani Winds. Through her music and vision, she has created a legacy of innovation that breaks down cultural and social barriers in classical music.
A native of Louisville, Kentucky, Coleman began her music studies at the late age of eleven.  By the age of fourteen, she had already written three full-length symphonies and had won a number of local and state flute competitions. Today, her works and performances are heard regularly on Classical radio stations throughout the country: Sirius XM, NPR's Performance Today, All Things Considered, and The Ed Gordon Show; WNYC's Soundcheck, MPR's Saint Paul Sunday, and globally through Radio France. Recently, Coleman took on a new challenge of being the Artistic Director of her own creation, The Imani Winds Chamber Music Festival, a highly successful summer training series and institute in New York City that serves as an advocate for aspiring musicians and young composers.
She is best known for Imani Winds' signature piece Umoja, which was listed as one of the "Top 101 Great American Works" by Chamber Music America. Many of her contributions to wind literature are considered standard modern repertoire and are performed by ensembles globally. Commissions and/or highlight performances of her works include a Carnegie Hall debut in 2001, Hartford Symphony Orchestra, Orchestra 2001, New Haven Symphony, Composer's Concordance Festival Orchestra, Music of NOW at Symphony Space Thalia, Wigmore Hall in London, The Kennedy Center, Philadelphia Chamber Music Society, among many others. Awards include the Aspen Music Festival Wombwell Kentucky Award, Michelle E. Sahm Memorial Award at the Tanglewood Music Festival (inaugural recipient), The Sally Van Lier Memorial Award, and the Multi-Arts Production Fund (MAPFUND). As both composer and flutist, she has been featured as a guest artist at Chamber Music Society of Lincoln Center, Chamber Music Northwest, Chenango Music Festival, Bravo! Vail Music Festival, and Alice Tully Hall among several others.
Currently, she serves on the New Music Advisory Committee of National Flute Association, the Classical Connections Committee of Association of Performing Arts Presenters (APAP), serves as an Artistic Advisor for the Hartt School at the University of Connecticut, and is on the boards of the COR Music Project, and Composer's Concordance.  She is published by Theodore Presser International Opus, and maintains her own publishing company, V Coleman Music.  Valerie currently resides in New York City with her husband Jonathan Page and baby daughter Lisa.
Martha Locker
Pianist Martha Locker leads a busy and diverse musical life, performing as soloist and chamber musician both in the United States and abroad. As soloist, Martha has performed with the Pittsburgh Symphony Orchestra, the Knoxville Symphony Orchestra, the Westmoreland Symphony Orchestra, Orchestra Nova,  the New Juilliard Ensemble and the New York University Symphony Orchestra.
An avid chamber musician and performer of contemporary music, Martha gives regular performances at Juilliard and New York University and many other New York venues, including Bargemusic, Symphony Space, Greenwich House and Bloomingdale House.  Martha has been a fellow of the Tanglewood Music Center, and has attended the Sarasota Music Festival, the Chautauqua Music Festival, and the Eastern Music Festival and has been a guest artist at the Kyoto International Music Festival, New York University Summer String Seminar, the University of Maryland Summer Percussion Seminar and the Alessi Trombone Seminar.
Martha holds Bachelor's and Master's degrees from the Juilliard School, where she studied piano with Peter Serkin, Jacob Lateiner, and Jerome Lowenthal.  She completed an Advanced Certificate in Music Education at New York University in 2012, where she studied piano with Miyoko Lotto.  Martha is an adjunct faculty member at the Packer Collegiate Institute in Brooklyn and a collaborative pianist at Juilliard, Mannes and NYU.
Felipe Tristan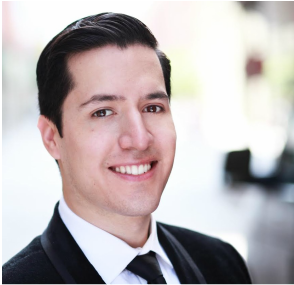 Described by the press as "outstanding" and "excellent", Felipe Tristan is quickly establishing himself as a soloist, orchestral and chamber musician. Recently, The Epoch Times wrote: "An expert flutist. Elegant, impressive breath control… [his] playing was suave with a focused and warm tone." Following his soloist debut at age 17, Mr. Tristan performed with various ensembles in Mexico, his native country, as well as in the US and Europe. Later, he was selected for the National Youth Orchestra of Mexico, performing in the major concert halls, including the Palacio de Bellas Artes, in Mexico City.
In 2011, Mr. Tristan was awarded the Kenan Performing Arts Fellowship at Lincoln Center Institute, a prestigious program for emerging artists, which culminated in his successful New York debut recital, "Viva La Flauta!" at Lincoln Center. In 2012, he became a founding member of New York-based ensembles Altius Winds and The Metropolitan Four ("The M4"). In 2016, Mr. Tristan and The M4 will be recording their first CD, produced by Grammy Award-winner Brandie Lane. As a first-prize winner of the Shining Stars Concerto Competition, Mr. Tristan recently performed with the NY Concerti Sinfonietta. He has also received awards from the Winston-Salem Foundation, DW Productions, Organization of American States, and CONARTE.