At A Glance
Floot Fire Houston #2/The Woodlands 2019
July 15 - 19, 2019
Mon-Thurs 9:30 am-4:30 pm


Fri 9:30 am-7:30 pm
Early registration ends

May 1, 2019

Late registration

May 2 - 31, 2019

($25 late fee)

Last chance registration

June 1 - July 14, 2019

($50 late fee)
At A Glance
Floot Fire Houston #2/The Woodlands 2019
July 15 - 19, 2019
Mon-Thurs 9:30 am-4:30 pm


Fri 9:30 am-7:30 pm
Early registration ends

May 1, 2019

Late registration

May 2 - 31, 2019

($25 late fee)

Last chance registration

June 1 - July 14, 2019

($50 late fee)

 Class Levels
Students of all levels of proficiency are eligible to participate. Students should have played flute at least one year.
There are 3 flexible levels of classes:
Allegro: for flutists in 6th or 7th grade during the most recent school year
Vivace: for flutists in 8th or 9th grade during the most recent school year
Presto: for flutists in grades 10-12 during the most recent school year
Scholarships
Floot Fire offers financial assistance to students who could not otherwise attend our workshops. All scholarships are need based.
Floot Fire awards partial scholarships only.
Late fees and additional purchased items, such as photos and books, are not eligible for scholarship.
Deadline for full scholarship consideration is May 1. Applications received after that date will be still be considered but only on an "as available basis."
Submission of the scholarship application is not a guarantee of an award.
If you have qualified for scholarship in the past you are encouraged to reapply however, previous awards do not guarantee future awards.
A scholarship application does not replace the workshop registration form. All scholarship applicants must register for a workshop online.
All information submitted to Floot Fire Inc. will be held in strict confidence and permanently destroyed after the application is processed.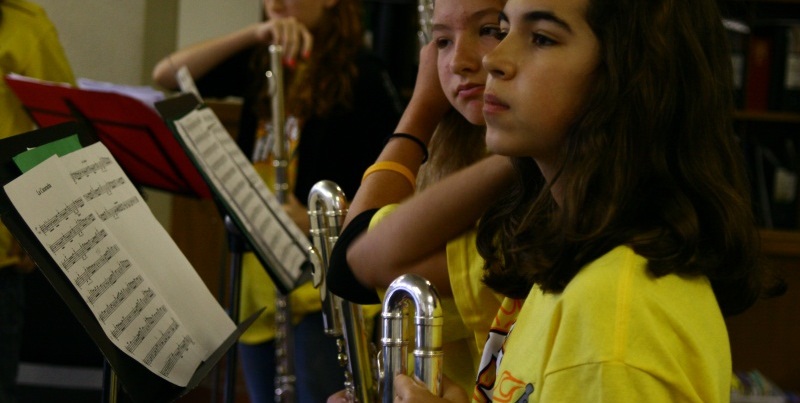 Schedule
Our flexible daily schedule includes: masterclass, electives, chamber music, flute choir, and recitals. Our flootful days cover flootastic topics such as  breathing, tone, articulation, intonation, vibrato, technique, stage presence, practice habits, Body Mapping, Alexander Technique, performance tips, working with an accompanist, and much more!
Electives
Two elective periods allow students to choose courses of study that interest them most. Elective classes are open to all age levels unless otherwise indicated. Specialty instruments will be provided, some at an additional cost. Please indicate if you can provide your own specialty instrument.

Master Class
In master class students will work on musical interpretation, tone, stage presence, relaxation techniques, and much more! Students should be prepared to play two times in performance class. It is preferred that two different works or different sections from one piece be performed. Students must provide their own original piano parts. Flootastic pianists will accompany each performer however unaccompanied works are acceptable. Students may audit the class if they prefer not to perform.
Faculty Recitals
Faculty recitals take place daily at 1:15 p.m. They are free and open to the public.
Grand Finale Concert
A Grand Finale Concert will top off the week. Students will perform a class flute choir piece, a chamber ensemble, elective class music and a mass flute choir piece with all students and faculty performing in-the-round style. The concert is free and open to the public. A reception will follow.
Faculty
Lilia Agard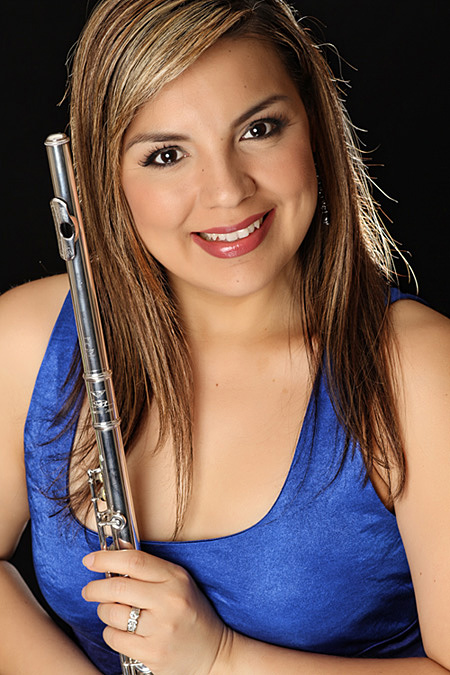 Lilia Agard is a freelance flutist, instructor, clinician and business owner in the Houston area.  She currently plays piccolo with the Houston Civic Symphony, and principal flute with Sugar Land Winds. She maintains a private flute studio of over 60 students. In addition, she presents masterclasses in numerous middle and high schools, as well as hosts mock auditions for students, and hosts studio recitals. She created a YouTube channel "Flute by Lilia" of instructional videos to aid students auditioning for Texas Region and All-State Bands.
In the summer of 2016, Lilia was a part of the Floot Fire faculty ensemble that made a debut performance at the National Flute Association Convention in San Diego, CA.
Lilia received her BME and MMA from the University of Houston where her primary teachers were Claire Johnson and Sydney Carlson. Lilia has performed in numerous masterclasses across the country with various teachers including Julius Baker, Gary Shocker, Jonathan Snowden, Christina Jennings, Lisa Garner-Santa, Leone Buyse, Jim Walker, Amy Porter, and Carol Wincenc. In addition, she has studied privately with Dr. Kimberly Clark, and Aralee Dorough.
Lilia currently resides in Richmond, Texas where her home studio is located.
Sandra Benke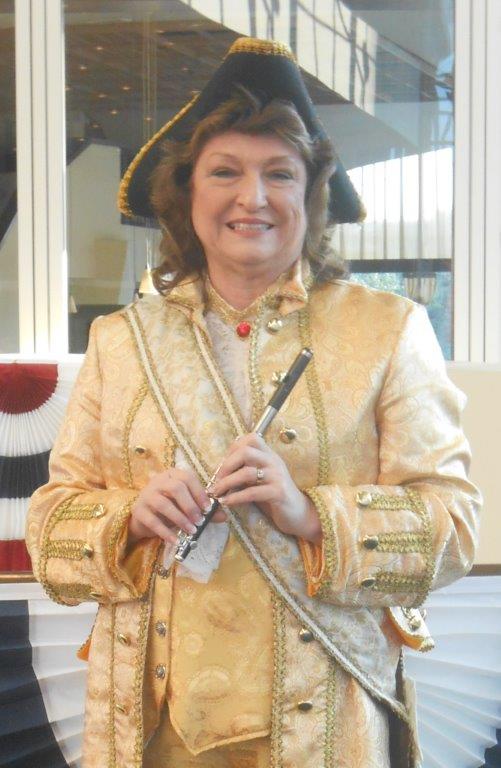 Sandra Benke is a free-lance musician and private flute teacher in the Houston area. She is Principal Flute/Piccolo with the Symphony North of Houston and serves as the director of the Woodlands UMC Flute Choir. She holds a BME from Sam Houston State University where she was a student of Jan Cole.
Cara Dailey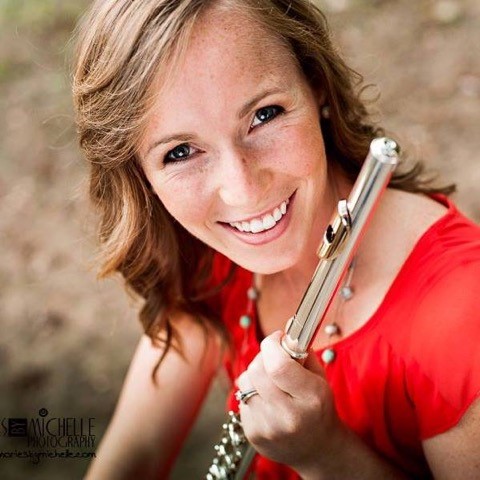 Cara Dailey is a Waco-based flutist, educator, and chamber musician currently teaching flute at McLennan Community College, and is a regular substitute flutist with the Waco Symphony Orchestra and Alabama Symphony Orchestra. Previously, Ms. Dailey was the Consortium Instructor of Flute at the University of Evansville, flutist of the Harlaxton Woodwind Quintet, and Principal Flute with the Evansville Philharmonic.
An active performer on both flute and piccolo, Ms. Dailey received First Prize in the National Flute Association's Piccolo Artist Competition in 2016. Prior to her position in Evansville, Ms. Dailey was piccolo/third flute in the Owensboro, Kalamazoo, and Waco Symphony Orchestras and joined the the American Wind Symphony Orchestra as solo piccolo for their 2009 Great Lakes Tour.
Ms. Dailey earned a Masters of Music degree in flute performance from Northwestern University and Bachelors of Music in flute performance from Baylor University. Her primary teachers include Helen Ann Shanley, Walfrid Kujala, and John Thorne.
Kasumi Lamm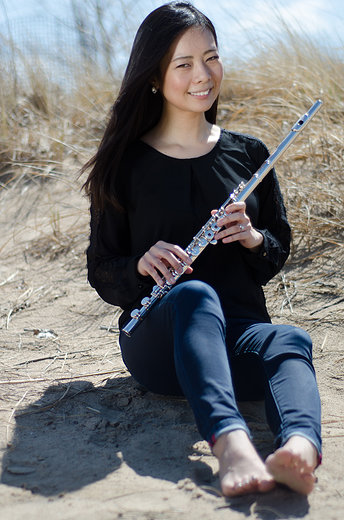 Kasumi Lamm is a flutist residing in Spring, TX, who currently serves as Substitute Flute and Piccolo with the Houston Symphony.  Also an active educator, Lamm teaches flute lessons in Conroe ISD and Klein ISD.  Lamm is a prize-winning soloist and her honors include the First Prize in 2015 Evanston/North Shore Music Club Competition. She was a two-year orchestra fellow with the Texas Music Festival Orchestra. Lamm received her Masters of Music with distinction in flute performance from DePaul University where she studied with Mark Sparks and Mary Stolper. She holds her Bachelors of Music from the University of Houston where she studied under Jennifer Keeney and the founder of Floot Fire, Dr. Kim Clark.
Lamm began her musical studies at age 8 on piano and switched to flute at the late age of 17, when she moved to the States from her native country of Japan. As an educator, Lamm focuses on efficiency and effectiveness in order to improve flute playing faster. Lamm is a proud alumnus of Floot Fire (Houston 2008, 2013) and very excited to be returning as a faculty member in 2017.
John Markert
Vicky Williamson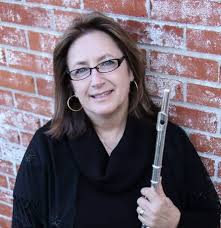 Vicky Williamson is a freelance performer, teacher, lecturer and clinician in the Houston and surrounding areas. She has studied with Kathy Daniel, Dr. George Morey, Judith Mendenhall, and Dr. Myrna Brown. Other influential teachers include Byron Hestor, Arthur Ephross, Carol Wincenc, and Gary Schocker. She has also performed in master classes and studied with Marcel Moyse, Christina Balatori, Robert Dick, Jill Felber and Jim Walker. Vicky was principal flutist of the Army 214th Special Forces Command Band and has performed with the Clear Lake Symphony, Richardson Symphony, the Brazos Valley Symphony and currently plays with Symphony North of Houston.  Vicky serves on the staff of Floot Fire-Houston, the board of the Houston Flute Club and is past conductor of the Houston Flute Club Choir. She has received outstanding soloist at the Texas Flute Festival, performs with the "Brazos Breeze' professional flute choir (with performances at TMEA and the 2013 National Flute Association), toured with the International Flute Orchestra in northern Spain, and performed with Ali Ryerson's Jazz Flute Big Band that premiered the CD Game Changers at the 2013 National Flute Association.
Gold Sponsors

Music and Arts
www.musicarts.com
Silver Sponsors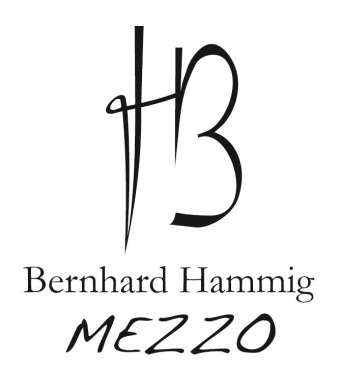 Bernhard Hammig
www.bernhardhammig.com
Wood Sponsors

Trekorda
trekorda.com