Class Levels
Students of all levels of proficiency are eligible to participate.
There are 3 flexible levels of classes:
Allegro: for flutists in 6th or 7th grade during the most recent school year
Vivace: for flutists in 8th or 9th grade during the most recent school year
Presto: for flutists in grades 10-12 during the most recent school year
Scholarships
Floot Fire offers financial assistance to students who could not otherwise attend our workshops. All scholarships are need based.
Floot Fire awards partial scholarships only.
Late fees and additional purchased items, such as photos and books, are not eligible for scholarship.
Deadline for full consideration is May 1. Applications received after that date will be considered on an "as available basis."
Submission of the scholarship application is not a guarantee of an award.
If you have qualified for scholarship in the past you are encouraged to reapply however, previous awards do not guarantee future awards.
A scholarship application does not replace the workshop registration form. All scholarship applicants must register for a workshop online.
All information submitted to Floot Fire Inc. will be held in strict confidence and permanently destroyed after the application is processed.

Schedule
Our flexible daily schedule includes: masterclass, electives, chamber music, flute choir, and recitals. Our flootful days cover flootastic topics such as  breathing, tone, articulation, intonation, vibrato, technique, stage presence, practice habits, Body Mapping, Alexander Technique, performance tips, working with an accompanist, and much more!
Electives
Advanced elective classes allow Vivace and Presto flutists to choose courses of study that interest them most and suit their specific needs. The classes will be led by our artist/teachers and by other respected teachers from the area. Elective classes are open to all age levels unless otherwise indicated. Students in the piccolo electives will need to provide their own instrument. Instruments for the Big Flutes class will be provided. During these Elective times, Floot Flicker and Allegro students will participate in activities especially geared to their playing abilities.
Elective Session 1
(choose one class)
Beginner Piccolo (Allegro)
Learn the first steps in playing the piccolo. This class is for students with little or no piccolo experience.
Rhythm Fun! (Allegro)
Fire up your rhythm skills with this class! Improve your sightreading and strengthen your sense of pulse. Students will review basic time signatures and notations then begin to explore more complex rhythms and time signatures.
Low Flutes (Vivace/Presto)
(Limit 5)
Meet the low end of the flute family. Participants will be introduced to alto flutes, bass flutes, and the mighty contrabass flute. We will learn how to handle these gentle giants and have an opportunity to perform on them. Instrument provided.
$5.00 additional fee
Taking an Audition (Vivace/Presto)
Learn how to prepare for region band auditions and chair tests. Discover audition techniques to become a successful, competitive flute player. Concepts include positive visualization, relaxation techniques, practice strategies and more.
Dealing with Nerves
Ever get nervous during auditions or performance? In this class students will examine creative strategies for dealing with stage fright and audition anxiety.
Elective Session 2
(choose one class)
Low Flutes (Allegro)
(Limit 5)
Meet the low end of the flute family. Participants will be introduced to alto flutes, bass flutes, and the mighty contrabass flute. We will learn how to handle these gentle giants and have an opportunity to perform on them. Instrument provided.
$5.00 additional fee
Terrific Technique! (Allegro)
Build fast, clean, even technique with this class. Learn ways to develop speed and fluidity through diligent practice.
Beginner Piccolo (Vivace/Presto)
Learn the first steps in playing the piccolo. This class is for students with little or no piccolo experience.
Taking an Audition (Vivace/Presto)
Learn how to prepare for region band auditions and chair tests. Discover audition techniques to become a successful, competitive flute player. Concepts include positive visualization, relaxation techniques, practice strategies and more.
Flooty Yoga
The name says it all. Wear comfortable clothing and bring a towel or a yoga mat.

Master Class
In master class students will work on musical interpretation, tone, stage presence, relaxation techniques, and much more! Students should be prepared to play two times in performance class. It is preferred that two different works or different sections from one piece be performed. Students must provide their own original piano parts. Flootastic pianists will accompany each performer however unaccompanied works are acceptable. Students may audit the class if they prefer not to perform.
Faculty Recitals
Faculty recitals take place daily at 1:15 pm. They are free and open to the public.
Grand Finale Concert
A Grand Finale Concert will top off the week. Students will perform a class flute choir piece, a chamber ensemble, elective class music and a mass flute choir piece with all students performing in-the-round style. The concert is free and open to the public. A reception will follow.
Faculty
Christine Cleary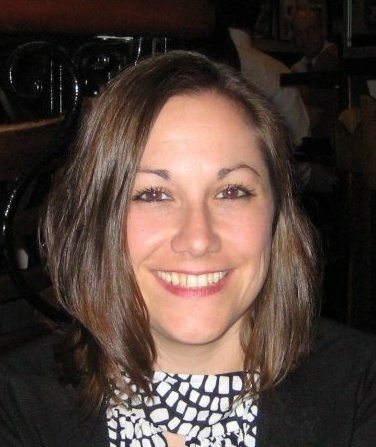 Christine Cleary has been a private flute teacher in the DFW area for the past 21 years.  She is a past festival co-chair and past president of the Texas Flute Society. She is currently the flute clinicians coordinator for the Texas Flute Society. Christine also served as the National Flute Association's Flute Clubs Coordinator for five years. Christine received her Bachelor's in flute performance from Kent State University and Master's in flute performance from Ohio University.  Her past teachers have included Julie Sarver, Diane McCloskey, Janet VanGraas and Terri Sundberg.
Christopher Cox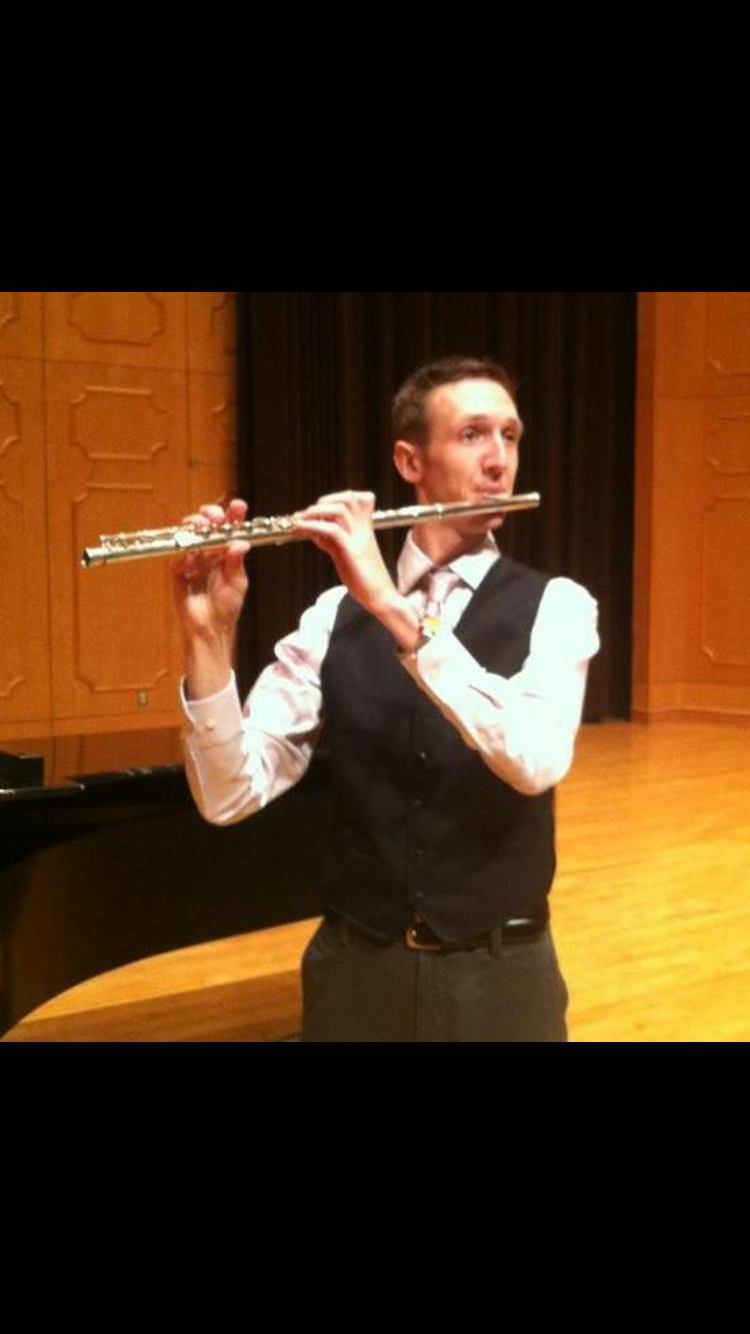 Mr. Chris Cox is currently a flute instructor for the Carroll ISD, Grapevine/Colleyville ISD, and Tarrant County College. As a soloist, chamber musician, orchestral musician, and lecturer, Mr. Cox has given many performances across the Dallas/Fort Worth area.
Currently, Mr. Cox is serving as the President of the Texas Flute Society. Every year the TFS holds its annual Flute Festival, which he plans and organizes. Mr. Cox brings in World-Class flutists that give performances and teach creative workshops that help to inspire and motivate the next generation.
Many of Mr. Cox's students have gone on to win top prizes in local competitions and festivals, including All-State and UIL.
Mr. Cox received his Masters of Musical Arts from Northwestern State University where he was graduate assistant to the associate professor. He received his Bachelors degree in music performance from Western Carolina University. His primary flute instructors include Eldred Spell, Dennette McDermott and Terri Sanchez.
Cecelia Hamilton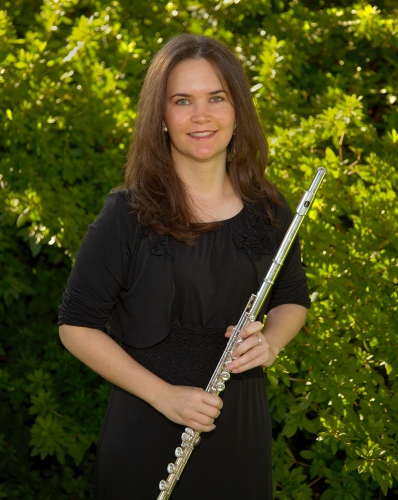 Ms. Hamilton studied music education at the University of Alabama and received certification to teach both band and orchestra. At UA, she studied flute with Dr. Sheryl Cohen and Dr. Liana Tyson, conducting with Dr. Kenneth Ozzello and Dr. Gerald Welker, and she was principal flutist in the Alabama Wind Ensemble, the Huxford Symphony Orchestra, and the University of Alabama New Music Ensemble. Ms. Hamilton went on to earn a master's degree in flute performance with a secondary concentration in music history from the University of North Texas where she was a recipient of the George Morey Memorial Flute Scholarship. At UNT, she studied flute with Dr. Mary Karen Clardy and Baroque flute with Dr. Lee Lattimore. She was a member of NOVA new music ensemble and was featured on a solo concerto with the Baroque Orchestra.
Ms. Hamilton has performed in numerous master classes, as soloist for the Southeastern Composers' League Conference, she won the AMFC solo competition, and she has performed at the LaTex Electroacoustic Music Conference and at GAMMA-UT music festival in Austin, Texas. Ms. Hamilton has performed with Aria Trio, Dallas's Theater Three, Sherman Symphony, Flower Mound Symphony, Tin Roof Tango, Metropolitan Winds, and as a guest soloist for Dallas Asian American Youth Orchestra and Flower Mound Symphony. She has performed at the National Flute Association Convention, Texas Flute Society Flute Festival and the UT-Arlington flute day with Flutes Unlimited. She has was a soloist at the Mid-South Flute Convention and won Outstanding Soloist at the 2015 and 2016 Texas Flute Society festivals. Ms. Hamilton is an enthusiastic supporter and performer of new music and has premiered numerous compositions. Her concert and music reviews have been published in IAWM journal.
Ms. Hamilton is a freelance flutist and currently teaches flute in Coppell ISD. Her flute students have won numerous awards and scholarships and held top positions in various ensembles at both the local and state level. She is a former faculty member of Austin College and is regularly contracted to judge area music competitions and teach master classes. Ms. Hamilton has conducted bands and flute choirs for Fayette Middle School, Alabama Community Music School, Coppell ISD, Sherman ISD, Dallas Asian American Youth Orchestra, Flower Mound Community Orchestras, Plano Clarinet Choir and Flutes Unlimited. She directed the Flower Mound Progressive Orchestra for 7 years and has served as interim conductor for Flower Mound Symphony. She joined Floot Fire in 2016.
Ellen Kaner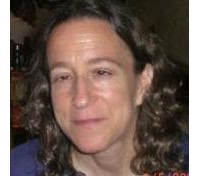 Dr. Ellen Kaner is a free-lance woodwind performer and instructor in the Dallas/Fort Worth area where she can be heard in various area theaters. She is on the private lesson staff for the Mansfield and Grand Prairie School Districts. Currently the treasurer of the Texas Flute Society, Ellen also manages and directs an adult flute choir, Flutes Unlimited.
Julia Lawson
Julia Lawson is in her sixth year at Parkhill Junior High School and her 10th year of teaching. Before coming to Parkhill, Mrs. Lawson served as Director of Bands at Forest
Meadow Junior High and as Associate Director of Bands at Griffin Middle School in Lewisville ISD. From 2006-2008, Mrs. Lawson founded and conducted a flute choir at Trinity Presbyterian Church in The Colony. From January 2008- January 20012, Mrs. Lawson added to her musical repertoire by accepting the position as Music Director for Grace Presbyterian Church in Greenville, Texas.
Mrs. Lawson is a 1993 graduate of Griffin Middle School and a 1997 honor graduate of The Colony High School where she participated in both the "Middle School
CC State Honor Band" and "5A State Honor Band" consecutively. Mrs. Lawson attended Southwest Texas State University where she received her Bachelor of Music
Education degree in May 2002. She studied flute under Adah Toland Jones and student taught under Melodianne Mallow at North Richland Middle School and Bill Watson at Richland High School in Birdville ISD.
Carla Lindberg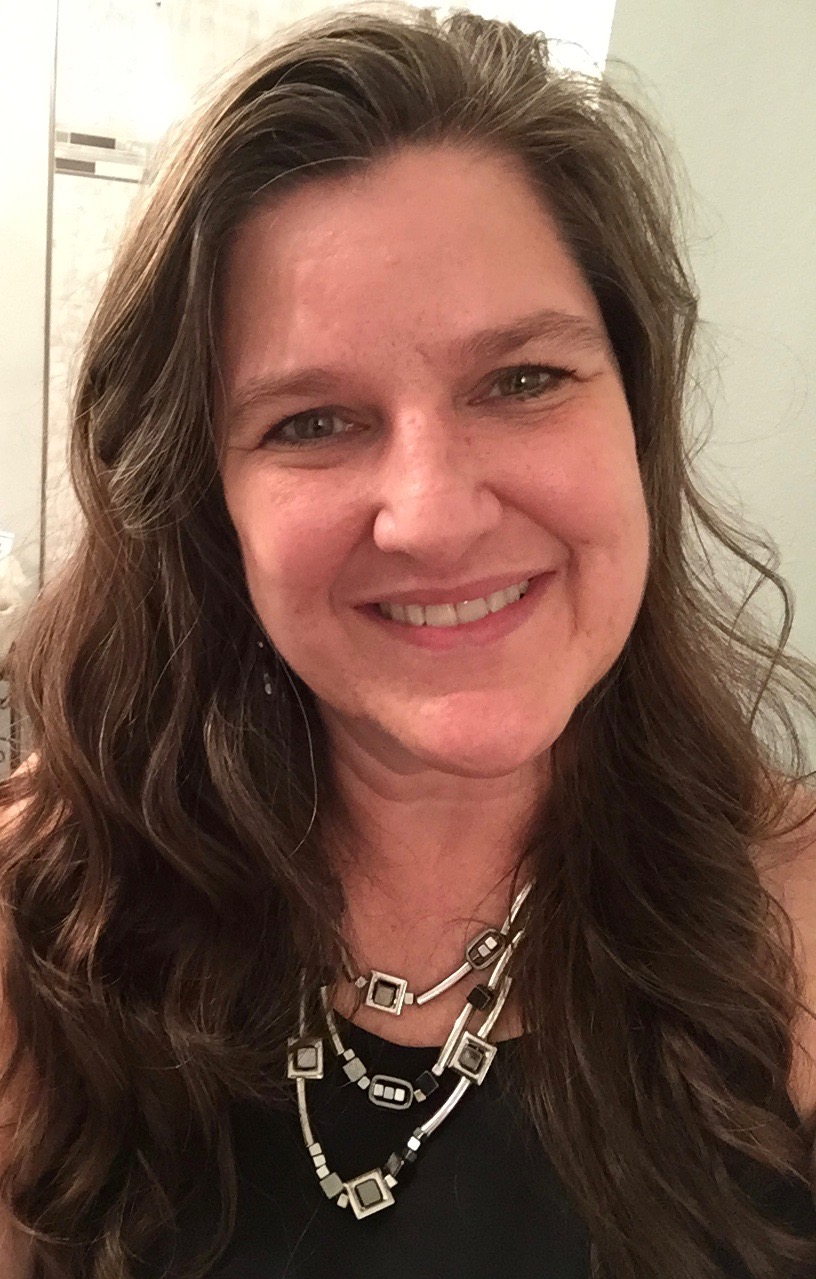 Pianist Carla Lindberg holds a Bachelor of Fine Arts in Music Education and a Master of Music in Piano Performance from the University of New Mexico. She has taught Kindermusik and elementary music in the public schools, and is currently teaching music theory as well as private piano and voice. In addition, she is the pianist for Lake Arlington Baptist Church and enjoys accompanying at numerous schools and events in the DFW area.
Gabriel Sanchez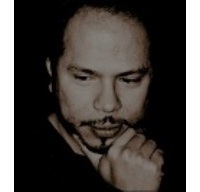 Gabriel Sanchez was a top prize winner in the 1997 Casablanca International Piano Competition in Morocco and is a laureate of other international competitions, including the Marguerite Long in Paris (France), the Gina Bachauer in Salt Lake City (USA), and the Paloma O' Shea in Santander (Spain). He has performed throughout the United States and internationally in recital and with orchestra, including performances at Pianofest in the Hamptons, New York, with the Dallas Symphony under Kerry-Lynn Wilson and the Orquesta Filarmonica de Jalisco and the Irving Symphony under Hector Guzman. In London, he performed at the Royal Academy of Music, in Paris at the Salle Gaveau, in Santander, Spain at the Palacio de Festivales, in Casablanca, Morocco at the Salle de l'Office des Changes, and in the Dominican Republic with the Orquesta Sinfonica Nacional. In Thessaloniki, Greece, he performed a solo recital to benefit Lions Club International.
He studied at London's Royal Academy of Music under a full scholarship and continued his studies at the University of North Texas under his beloved teacher and mentor, Vladimir Viardo.
Mr. Sanchez is also a dedicated educator. He taught piano, music history, and music theory at the celebrated Booker T. Washington High School for the Arts in Dallas from 1996-2003. He continues to teach piano privately in Dallas and is also in high demand as an accompanist.
He has collaborated with such artists as Jacques Zoon, Alexa Still, Marco Granados, Thomas Robertello, Rolf Smedvig and Ian Clarke. He can be heard on the following MSR label CDs, Rever en Couleurs with Lisa Garner Santa, Scree with Elena Yarritu and Ballade with Kara Kirkendoll Welch.
Dr. Terri Sanchez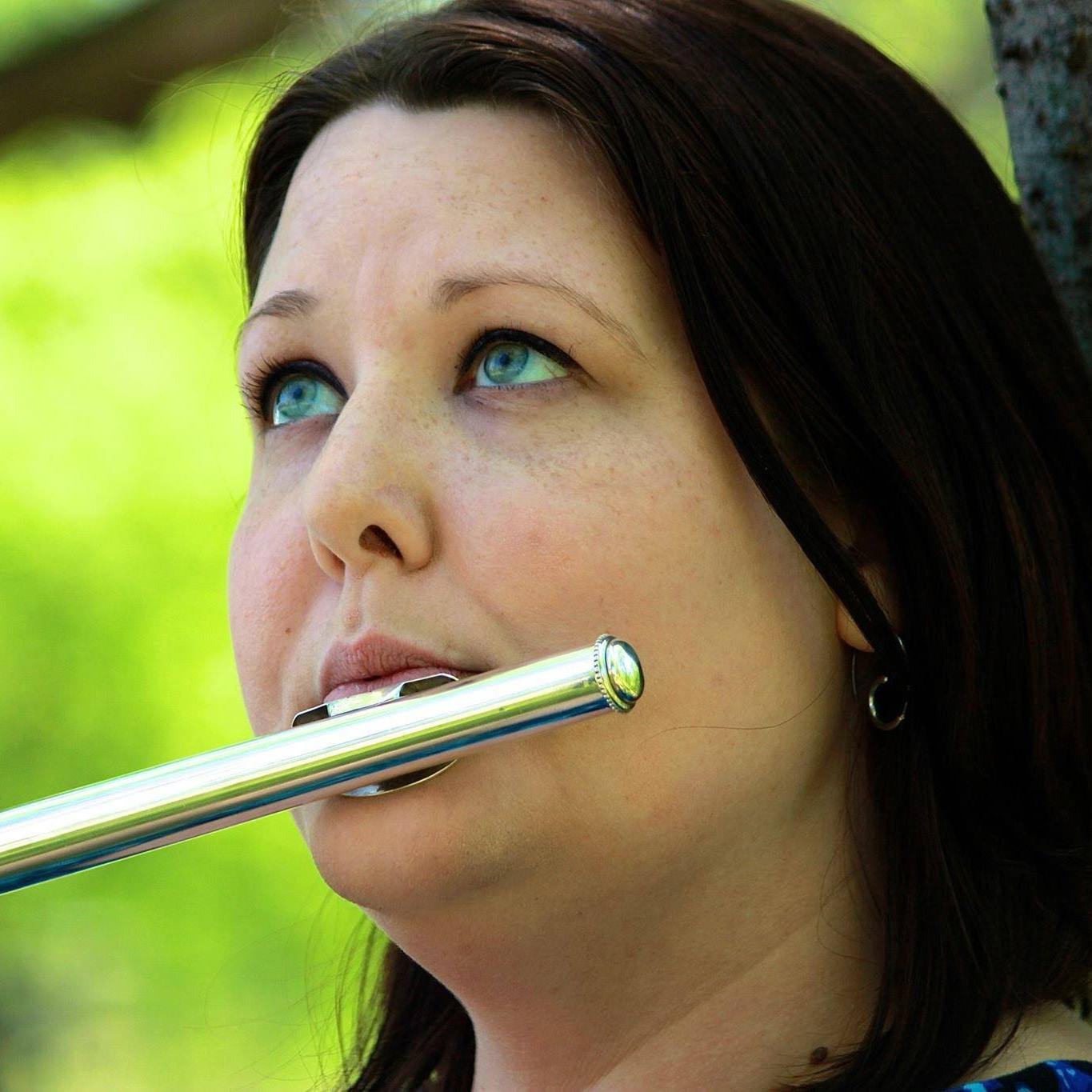 Terri Sánchez is currently the Senior Lecturer in Flute at the University of Texas at Arlington and a Miyazawa Performing Artist. Legendary flutist Paula Robison writes, "Sánchez has a beautiful presence as a player, and her sparkling clear sound spins out and fills the air with poetry." After Sánchez premiered his new work for flute and piano, Archetypes, composer George Chave wrote, "her ability to pull the audience in and take them along for the ride is a true joy. Terri is a musician's musician." She performs often as a duo with her husband, pianist Gabriel Sánchez, and also as a member of the Tessitura Trio and FlutAria! Sánchez's new book, The Aspiring Flutist's Practice Companion, was released in 2017, published by Carolyn Nussbaum Music Co.
Sánchez is the founder, faculty advisor, and artistic director of the Maverick Flute Choir, a unique flute ensemble, comprised of UTA flutists, that seeks to engage and inspire audiences with an unconventional fusion of classic, contemporary, original, and collaborative musical works, often fused with a wide variety of other artistic mediums. With her guidance, the Maverick Flute Choir has written and performed two original collaborative works for flute ensemble, Take a Chance and As the Fog Descends Upon Us. In 2016, they premiered their original production, The Princess & The Dragon: A Musical Play for Flute Choir, with music and plot composed by Maverick Flute Choir members and script written by Terri Sánchez.
Dr. Sánchez has given pedagogy presentations that revolve around a positive, creative approach to flute performance at NFA Conventions, the Mid-Atlantic Flute Fair, the San Diego Flute Guild Festival, and many universities. In the spirit of collaboration, she founded Metroplex Flutes, a DFW based group of professional flutists dedicated to inspiring, entertaining and educating audiences. She is also on the faculty of Dallas Metroplex Floot Fire each summer, a week-long summer masterclass for beginner through college flutists. She serves the Texas Flute Society as the Myrna W. Brown Artist Competition coordinator and her blog, "The Self-Inspired Flutist," offers helpful and inspiring strategies for practicing and performing.
Sánchez is a laureate of many national competitions: 1st Prize, National Flute Association Orchestral Audition Competition, 2nd Prize, NFA Young Artist Competition (along with "Best Performance of Newly Commissioned Work"), 1st Prize, San Diego Flute Guild Artist Gold Competition, 2nd Prize, Myrna W. Brown Artist Competition, 2nd Prize, Upper Midwest Flute Society Young Artist Competition and Finalist, Walfrid Kujala Piccolo Competition.  She also performed with the SMU Meadows and UNT Symphony Orchestras as a winner of both university concerto competitions. Sánchez performs on a Miyazawa Classic Rose Silver flute.
Sánchez received her Doctor of Musical Arts degree in Flute Performance, with a secondary emphasis in Music Education, from the University of North Texas, where she worked as a Teaching Fellow and Flute Choir conductor. She earned her Master's degree at Southern Methodist University and her Bachelor's degree at the University of Colorado at Boulder. Her past flute instructors include Leticia Ledesma, Helen Blackburn, Jean Larson-Garver, Alexa Still, Kara Kirkendoll Welch, Deborah Baron, Terri Sundberg and Elizabeth McNutt. She is especially grateful to her two mentors, Claire Johnson and Gabriel Sánchez.
Terri Sundberg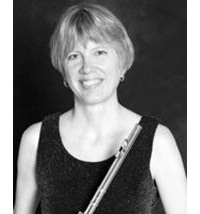 Terri Sundberg is Associate Professor of Flute at the College of Music-University of North Texas and a member of the Crested Butte Festival Chamer Orchestra and Opera Orchestra in Crested Butte, Colorado. Ms. Sundberg has been on the faculty of several international music festivals and has presented masterclasses and performed solo and chamber recitals across the United States and abroad, including concerts in China, Korea, South Africa, Mexico, Austria, Ireland, England, Kosovo, Brazil, and the Philippines. She has performed extensively in New York City as soloist, chamber and orchestral musician, including performances at Lincoln Center/Alice Tully Hall, Merkin Concert Hall and Carnegie Hall and toured the West Coast with the North Coast Chamber Ensemble. She has been a guest artist at flute festivals across the United States and has been a featured artist, teacher, and adjudicator at several National Flute Association conventions. She has played Principal Flute with the Orchestra Sinfonica de Mineria in Mexico City, the Eisenstadter Sommerakademie in Austria, the New Hampshire Music Festival Orchestra, and has also played with the Fort Worth Symphony, Dallas Opera, Oklahoma City Philharmonic, and the Metropolitan Ballet Orchestra. Ms. Sundberg has recorded solo and chamber CD recordings for the Klavier, Innova, and Capstone Record labels.
Professor Sundberg's students have won numerous professional orchestra and wind ensemble positions, university faculty and teaching positions, summer festival positions, fellowships, and prizes in competitions. Prizes include 1st prizes in the N.F.A. (National Flute Association) Orchestral Excerpt Competition, the N.F.A Piccolo Artist Competition, the N.F.A. Masterclass Competition, Mid-South Flute Competition, Upper Midwest Flute Competition, Oklahoma Collegiate Competition, Kentucky Young Artist Competition, and the Music Teacher's National Association Young Artist Competition.
Terri Sundberg holds degrees from Yale University and Lawrence Conservatory, and her principal teachers include Jeanne Baxtresser, Thomas Nyfenger, and
Ernestine Whitman. She has great passion for her work on the Board of the Shropshire Foundation, an organization that brings music education and peace
building programs to children in war torn countries.
Erich Tucker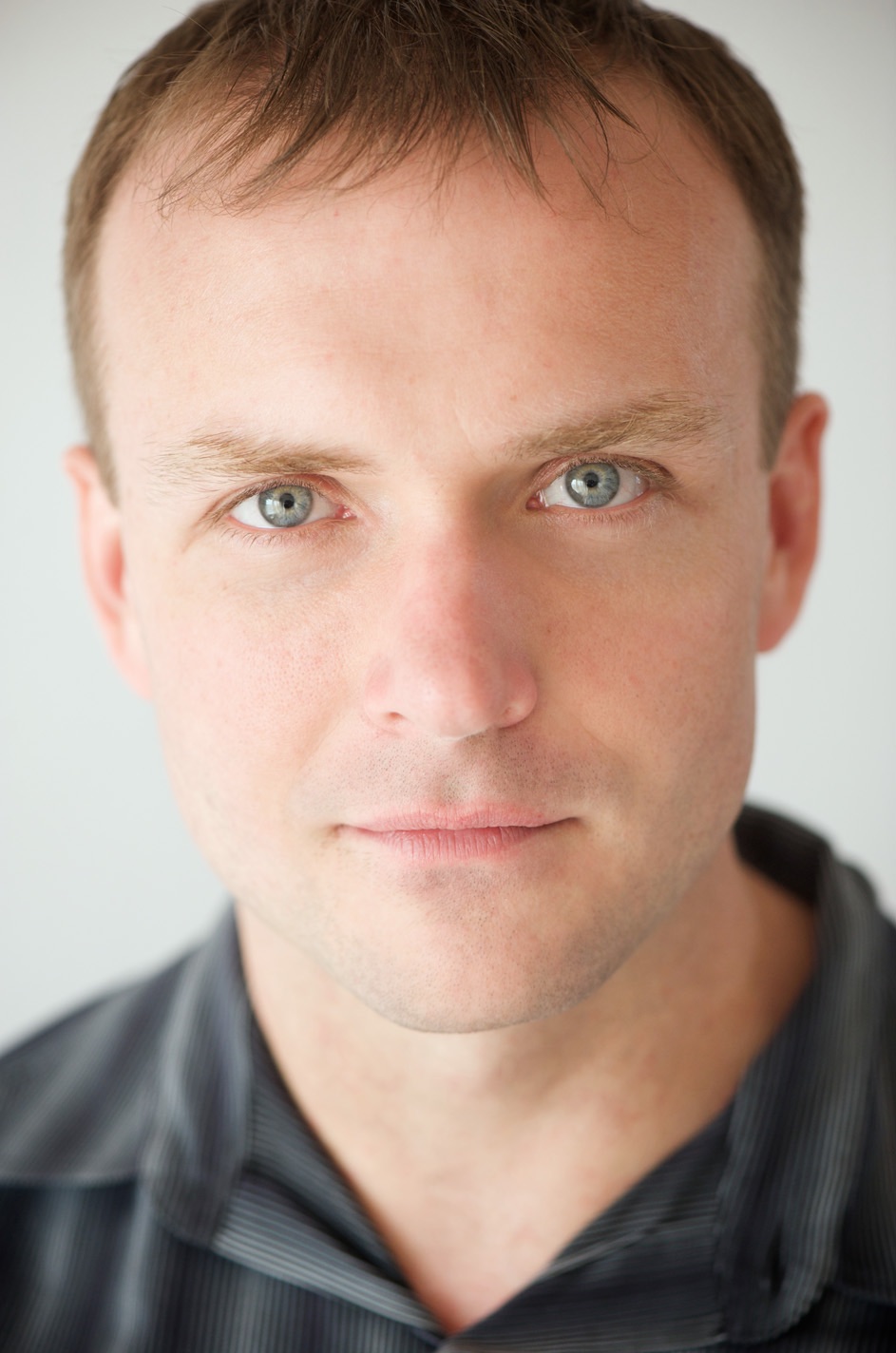 Erich has performed music throughout the United States, Canada, Europe, Central America and Australia as a flute soloist, chamber artist and music educator. Erich currently teaches flute, musicology, and music theory at Tarrant County College in Ft. Worth, Texas. Blending the worlds of classical performance and creative improvisation, Erich is equally comfortable spinning sound both on and off the page. His first solo improv album, Prana, had received international acclaim. Erich's ever-evolving artistry is simply stated: He follows his own path.
With innovative and intentional teaching methods, Erich pursues artistry while guiding students in discovering their own voice. In 2003, the Florida Flute Association awarded Erich the Geoffrey Gilbert Memorial Teaching Scholarship for Excellence; and in 2017 Erich was awarded the Texas Christian University School of Music travel grant to research flute mythology in Budapest, Hungary. Erich is currently pursuing a Doctor of Musical Arts degree with a cognate in Musicology from TCU. He welcomes any and every opportunity to perform and teach, locally and to the farthest corners of the earth. 
Erich holds a Master of Music degree with minor studies in education and has studied music and psychology at the University of Central Florida. An alumni of the Vero Beach High School Band, Erich performed under the illuminated batons of James and Sheila Sammons. Erich has studied flute with Linda Votapka, Ruth Gudeman, Karen Adrian, Judy Pierce, and Shauna Thompson, his wise teachers to whom he will remain eternally grateful. Erich is extraordinarily fascinated with human motivation and intention, and is currently researching the mythology of the supernatural powers of the flute in world culture.