At A Glance
Floot Fire Houston #1/Memorial 2019
June 24 - 28, 2019
Mon-Thurs 9:30 am-4:30 pm


Fri 9:30 am-7:30 pm
Early registration ends

May 1, 2019

Late registration

May 2 - 31, 2019

($25 late fee)

Last chance registration

June 1 - 16, 2019

($50 late fee)
At A Glance
Floot Fire Houston #1/Memorial 2019
June 24 - 28, 2019
Mon-Thurs 9:30 am-4:30 pm


Fri 9:30 am-7:30 pm
Early registration ends

May 1, 2019

Late registration

May 2 - 31, 2019

($25 late fee)

Last chance registration

June 1 - 16, 2019

($50 late fee)

Class Levels
Students of all levels of proficiency are eligible to participate. Students should have played flute at least one year.
There are 3 flexible levels of classes:
Allegro: for flutists in 6th or 7th grade during the most recent school year
Vivace: for flutists in 8th or 9th grade during the most recent school year
Presto: for flutists in grades 10-12 during the most recent school year
Scholarships
Floot Fire offers financial assistance to students who could not otherwise attend our workshops. All scholarships are need based.
Floot Fire awards partial scholarships only.
Late fees and additional purchased items, such as photos and books, are not eligible for scholarship.
Deadline for full scholarship consideration is May 1. Applications received after that date will be still be considered but only on an "as available basis."
Submission of the scholarship application is not a guarantee of an award.
If you have qualified for scholarship in the past you are encouraged to reapply however, previous awards do not guarantee future awards.
A scholarship application does not replace the workshop registration form. All scholarship applicants must register for a workshop online.
All information submitted to Floot Fire Inc. will be held in strict confidence and permanently destroyed after the application is processed.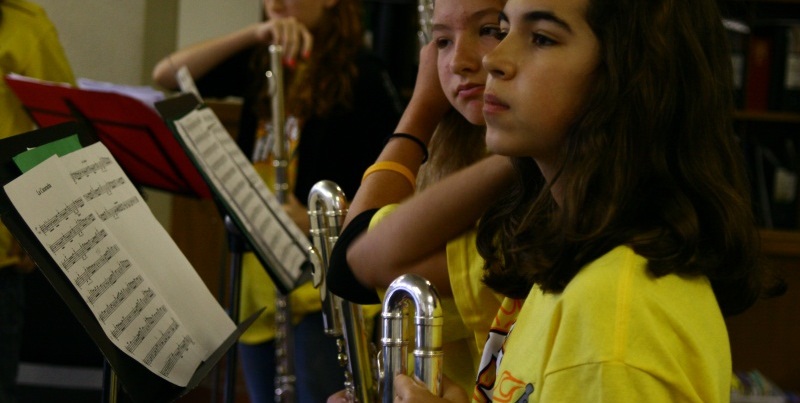 Schedule
Our flexible daily schedule includes: masterclass, electives, chamber music, flute choir, and recitals. Our flootful days cover flootastic topics such as  breathing, tone, articulation, intonation, vibrato, technique, stage presence, practice habits, Body Mapping, Alexander Technique, performance tips, working with an accompanist, and much more!
Electives
Two elective periods allow students to choose courses of study that interest them most. Elective classes are open to all age levels unless otherwise indicated. Specialty instruments will be provided, some at an additional cost. Please indicate if you can provide your own specialty instrument.

Master Class
In master class students will work on musical interpretation, tone, stage presence, relaxation techniques, and much more! Students should be prepared to play two times in performance class. It is preferred that two different works or different sections from one piece be performed. Students must provide their own original piano parts. Flootastic pianists will accompany each performer however unaccompanied works are acceptable. Students may audit the class if they prefer not to perform.
Faculty Recitals
Faculty recitals take place daily at 1:15 p.m. They are free and open to the public.
Grand Finale Concert
A Grand Finale Concert will top off the week. Students will perform a class flute choir piece, a chamber ensemble, elective class music and a mass flute choir piece with all students and faculty performing in-the-round style. The concert is free and open to the public. A reception will follow.
Faculty
Dr. Kimberly Clark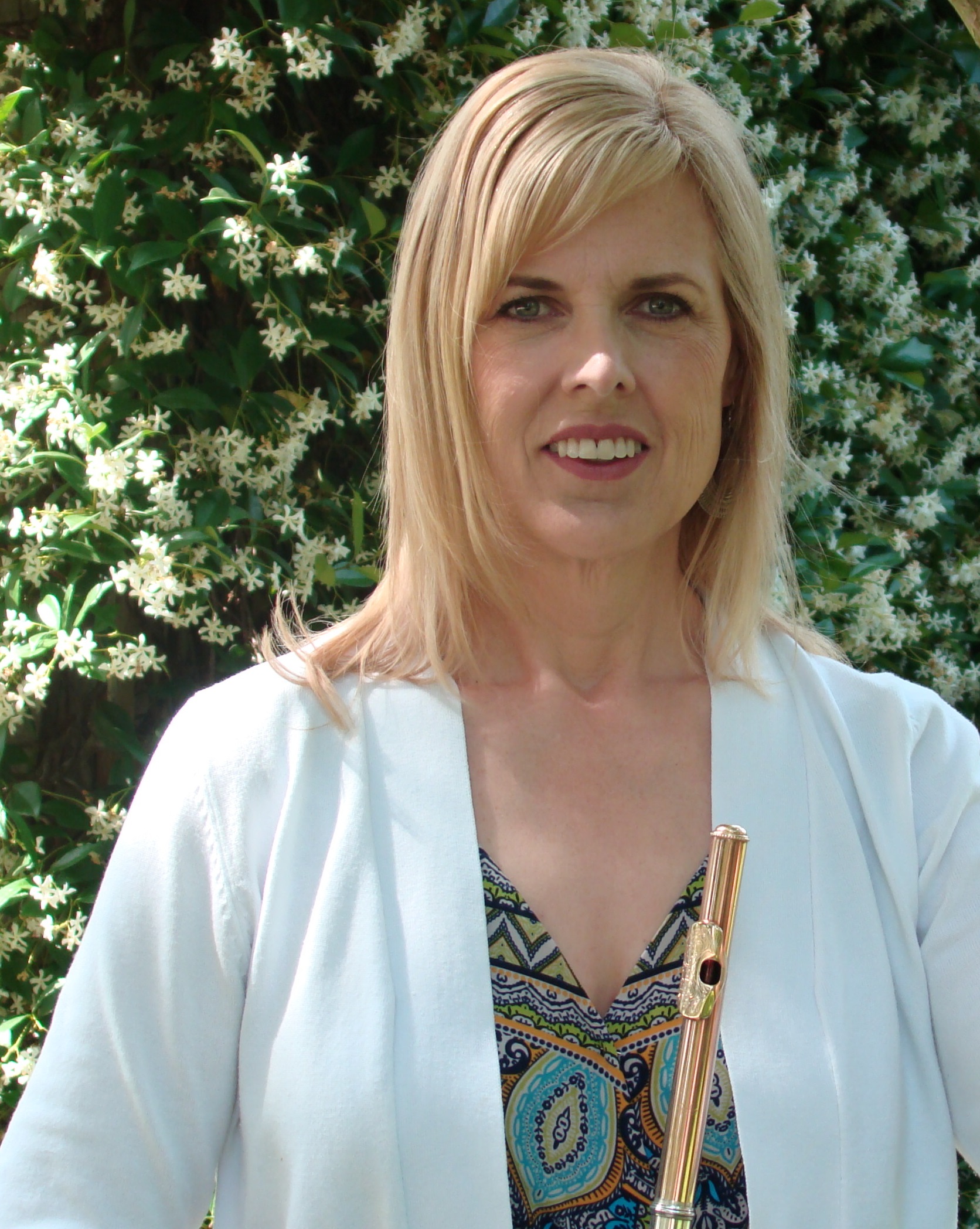 Kimberly Clark, Executive Director of Floot Fire Inc., is an active recitalist and chamber musician who has performed across the United States and in Europe. She is a member of Scirocco Winds, a woodwind quintet dedicated to the promotion of modern American works.
Formerly on faculty at the University of Houston Moores School of Music, Dr. Clark is highly sought as a teacher and clinician. She has performed, lectured, or conducted at National Flute Association's conventions in Charlotte, Kansas City, Albuquerque, Nashville, Las Vegas, New York, and Dallas. Dr. Clark has also been a guest artist at the Florida Flute Fair, Costal Bend Flute Symposium, Kentucky Flute Society, Texas Flute Society, Texas Bandmasters Association, and Texas Music Educators Association. She has also performed and given masterclasses at universities across the US.
Dr. Clark's interests are wide and varied. Her publications include a transcription of Ibert's Histoires for Flute and Piano (available from Leduc) and articles in Flute Talk Magazine and the Flutist Quarterly. She is an ATI Certified Alexander Technique teacher and a licensed Andover Educator teaching Body Mapping to musicians.
Dr. Clark is the Director of Floot Fire Austin, Boston, Brownsville, Dallas, Evansville, Houston, New York, and Oklahoma City. She has served the National Flute Association on the Board of Directors, as the Flute Clubs Coordinator, and as the Piccolo Artist Competition Coordinator. Dr. Clark is former President and Flute Fest Coordinator for the Houston Flute Club.
Dr. Clark's primary teachers include Timothy Day, Aralee Dorough, Byron Hester, Claire Johnson, John Thorne, and Peggy Russell. She studied privately and performed in masterclasses for over 20 world renown flutists including: Julius Baker, Jeanie Baxtresser, Walfrid Kujala, Louis Moyse, Jimmy Walker, and Carol Wincenc.
Lilia Agard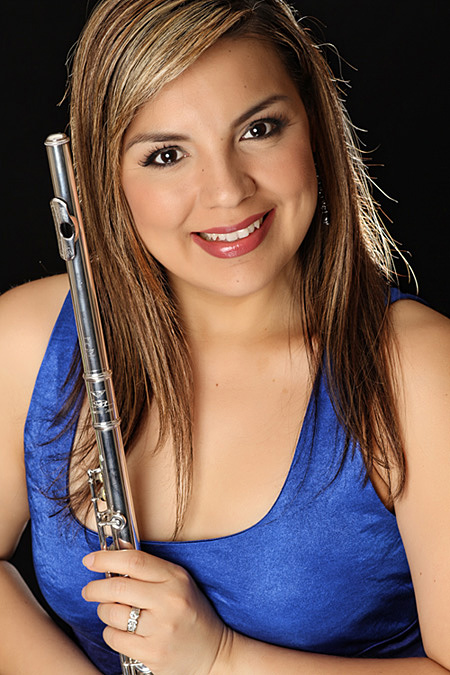 Lilia Agard is a freelance flutist, instructor, clinician and business owner in the Houston area.  She currently plays piccolo with the Houston Civic Symphony, and principal flute with Sugar Land Winds. She maintains a private flute studio of over 60 students. In addition, she presents masterclasses in numerous middle and high schools, as well as hosts mock auditions for students, and hosts studio recitals. She created a YouTube channel "Flute by Lilia" of instructional videos to aid students auditioning for Texas Region and All-State Bands.
In the summer of 2016, Lilia was a part of the Floot Fire faculty ensemble that made a debut performance at the National Flute Association Convention in San Diego, CA.
Lilia received her BME and MMA from the University of Houston where her primary teachers were Claire Johnson and Sydney Carlson. Lilia has performed in numerous masterclasses across the country with various teachers including Julius Baker, Gary Shocker, Jonathan Snowden, Christina Jennings, Lisa Garner-Santa, Leone Buyse, Jim Walker, Amy Porter, and Carol Wincenc. In addition, she has studied privately with Dr. Kimberly Clark, and Aralee Dorough.
Lilia currently resides in Richmond, Texas where her home studio is located.
Éma Armanious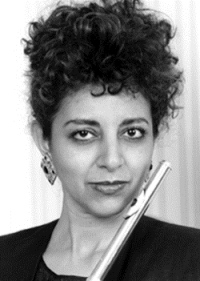 Egyptian-born Éma Armanious maintains a full-time career as a recitalist, chamber musician, private Flute Instructor, and clinician in the Greater Houston area. She has been soloist and Principal Flutist of the Houston Civic Symphony and the Houston Sinfonietta. Ms. Armanious directs a large studio of private flute students and the Melody Makers Flute Choirs. She is on the faculty of "Floot Fire" and has taught in the Alief, Houston, Spring Branch, Cy-Fair Independent School Districts, and the Suzuki Talent School. She is currently the Flute Instructor for the Deer Park ISD. Ms. Armanious is a recipient of the Presidential Scholar Teacher Recognition Award 2000, which recognizes achievement for "inspiring young artists and having profound influence on their artistic development." She has recorded the CD, "Fun & Games" a variety of classical, jazz, and popular styles.
Ms. Armanious holds a MM degree in Flute Performance from the University of Houston and a BM degree in Flute Performance from Houston Baptist University. She has also studied at the Interlochen Arts Academy, Aspen Music Festival, and the Tanglewood Institute.
Mark Edenfield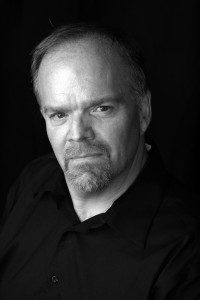 Mark Edenfield feels fortunate to be able to participate in a variety of aspects in Houston's musical community. Mr. Edenfield holds a Bachelor of Music Education from the University of Houston and a Master of Music in organ performance from Indiana University, where he minored in choral conducting. As an instrumental music educator, Mr. Edenfield has spent the bulk of his career in the Spring Independent School District, as assistant director at Westfield High School and Spring High School; finally as Head Band Director at Spring High School from 2000-2005. Under his leadership, the band department at Spring continued its rich tradition of musical excellence both in the concert hall and marching arena. The marching band was a Bands of America Class Champion and UIL State Marching Finalist in 2000, and consistent regional Bands of America Finalist in subsequent years. The Symphonic Band was a TMEA State Honor Band Finalist in 2002 (3rd runner-up) and 2004 (1st runner-up) and was named 'Outstanding in Class' at every concert band festival in which it competed. He is grateful to have worked with and been mentored by some of the greatest figures in the history of Texas bands—Eddie Green, Richard Crain, Tom Bennett, and Phillip Geiger.
Mr. Edenfield returns to his greatest passion, music education, after serving since 2005 as Organist/Choirmaster at St. Paul's United Methodist Church in Houston's Museum District. While at St. Paul's, in addition to preparing the music program for weekly and special services, Mr. Edenfield prepared the choir for two collaborations with the Houston Ballet: Poulenc's Gloria in 2006, and the Houston premiere of Stravinsky's Les Noces (sung entirely in Russian!) in 2007. He also led the choir on two week-long residencies to English Cathedrals in 2007 (Ely) and 2011 (Exeter.) Perhaps most significantly, the St Paul's Choral Scholars were founded under his leadership in 2005. The Choral Scholars are an auditioned group of high school singers from the Greater Houston area who provide music for weekly and special services at St. Paul's. Mr. Edenfield is privileged to have worked alongside the Choral Scholars Director, Eddie Quaid—retired Director of Choirs at Cy-Fair High School—who keeps the program thriving and continuing to be a unique entity in this part of the U.S. Also classically trained singer, Mr. Edenfield is glad to be able to carry on his love of singing and great choral music by continuing to perform with the Houston Chamber Choir, Houston's premier professional vocal ensemble; and Chorus Angelorum, a professional choir dedicated to the performance of outstanding sacred literature.
Mr. Edenfield maintains a busy schedule as a clinician and adjudicator throughout Texas. He is thrilled to be part of the band program and Cypress Falls and looks forward to exploring the endless possibilities in this thriving program. Professional affiliations include the Texas Music Educators Association, the Texas Bandmasters Association, the Association of Anglican Musicians, and the American Guild of Organists.
Rocky Gonzalez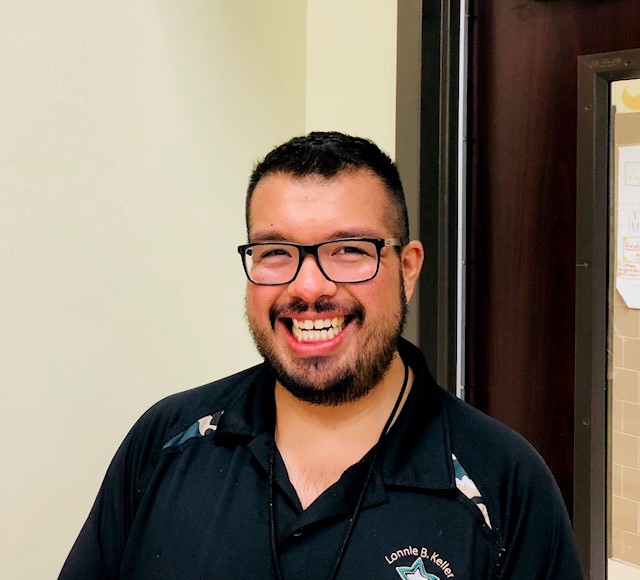 Rocky Gonzales is the current Band Director at Lonnie B. Keller Middle School in Pasadena ISD and is in his fourth year of teaching. Mr. Gonzales is from small town Marion, TX. After graduating with his Bachelor of Music from West Texas A&M University, he taught the Golden Armadillo Band in San Saba, TX where he helped the Marching Band earn a spot in the UIL State Marching Contest. Mr. Gonzales has played the flute for over 10 years. Mr. Gonzales is a student of Sally Turk, Helen Blackburn, and Kim Clark.
Teresa Grawunder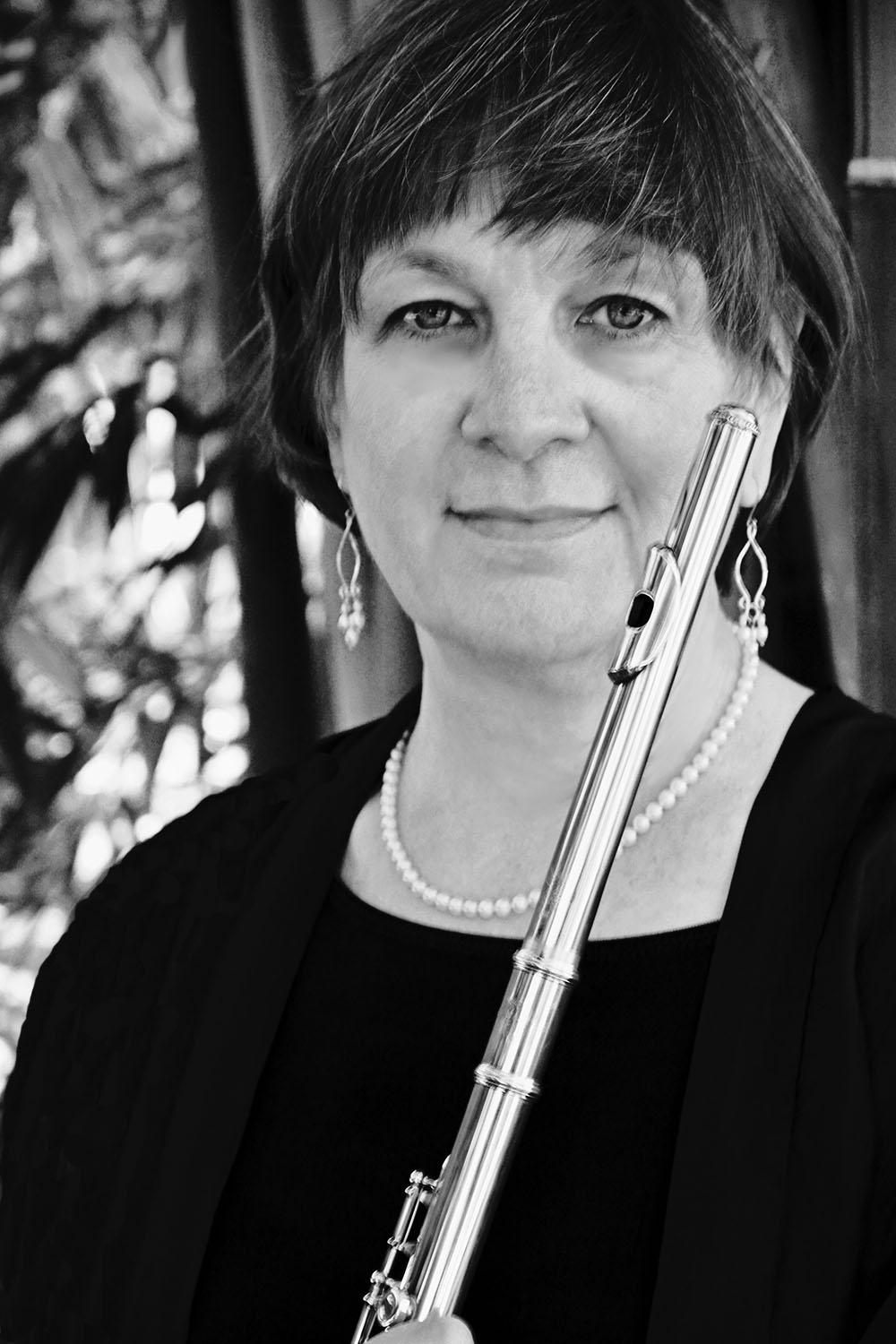 Teresa Grawunder has enjoyed a career of professional flute playing and teaching in Houston for over four decades. She is a former Principal Flutist of the Houston Ballet Orchestra, and was an Affiliate Artist in flute at Houston Baptist University for 27 years. She holds Bachelor and Master of Music degrees in performance from the University of Houston, where she studied with Byron Hester. Currently she is looking forward to performing at the 2018 NFA convention in Orlando.
In 2010 she discovered the Alexander Technique, when looking for relief from neck pain. The positive results from her first lesson inspired her to continue the lessons, during which time she learned to play the flute without hurting her neck, and began this fascinating study of how the body can balance and move with ease. She entered the four-year teacher training program at the Houston School for the Alexander Technique later that year, and is now an Alexander Technique International certified teacher. Teresa teaches privately, gives classes annually at the Texas Music Festival, the Informed Flutist workshop at TMF, and Floot Fire, and periodically visits various studios at the Moore's School of Music to introduce students to the Alexander Technique.
Jane Hinojosa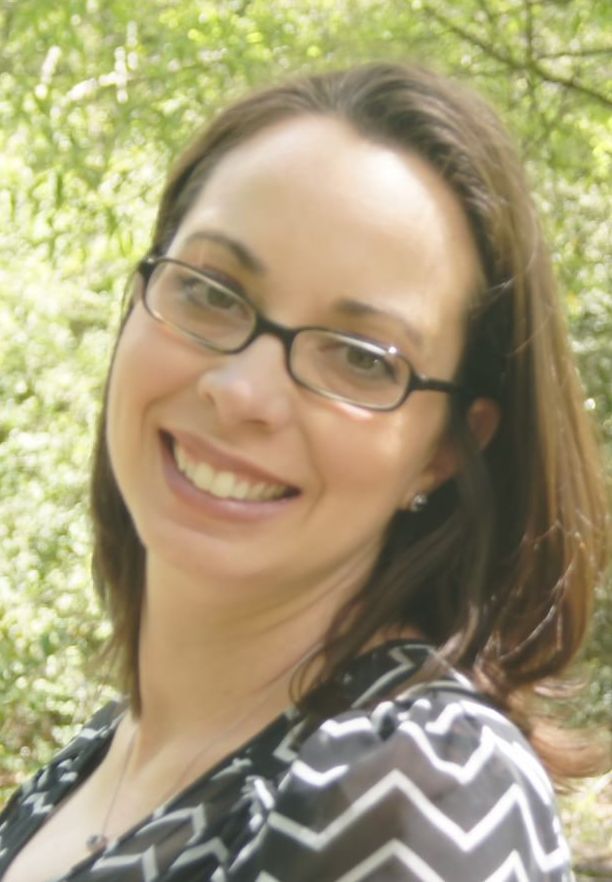 Jane Hinojosa  received her M.M. at the University of Houston where she studied with Dr. Kimberly Clark, and her B.A. from Campbell University where she studied with Ellen Hinkle and Catherine LeGrand.  She currently plays in the Houston's First Baptist Orchestra and maintains a private flute studio in the Houston Area. 
Karen Hunt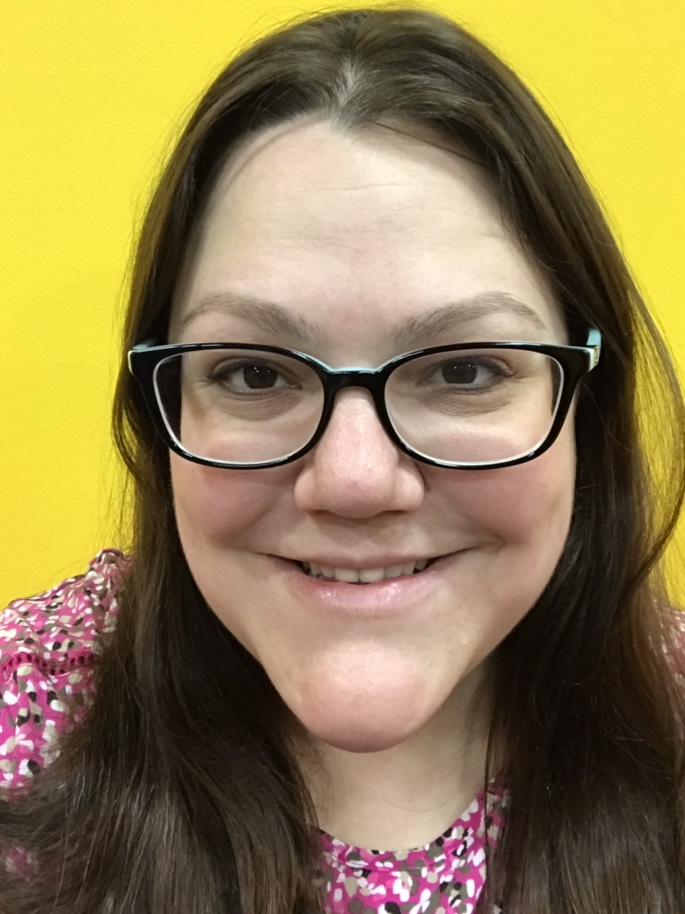 Karen Hunt studied Music Education at the University of Houston. She was a member of the University of Houston Wind ensemble for 4 years under the direction of Tom Bennett. She studied with Kimberly Clark, Cynthia Myers, and Sydney Carlson. Karen received a Bachelors of Science degree in Education from U of H and taught elementary school for 9 years. Karen has maintained a successful flute studio for 5 years in the Cypress Fairbanks ISD School district.
Melissa Jurick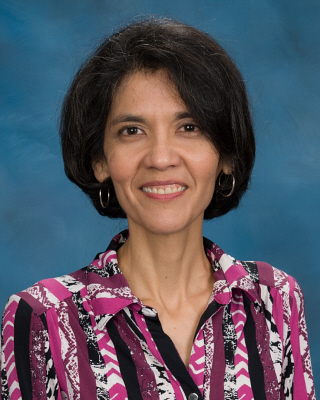 Mrs. Melissa Jurick maintains a thriving flute studio in Cypress, Texas for students throughout the Cypress-Fairbanks school district where she taught elementary music in the district for 16 years.  She currently teaches Lower School Music K-4 and directs the Joyful Sounds Choir at St. Francis Episcopal School in Houston.  An active member and former region chair of the Texas Music Educators Association, Mrs. Jurick has presided over, hosted, and presented at region- and state-level sessions on active listening skills, collaborative group composition, and technology applications.  Also a member of Organization of American Kodály Educators, she completed three levels of Kodaly training at SMU and attended the international symposium in Kecskemét, Hungary in 2013 as part of a SFES teacher grant.  As a board member of the Houston Flute Club, she regularly participates as adjudicator for the annual Flute Festival, has directed masterclasses, has performed as a finalist in the Byron Hester competition, and has performed with the Houston Flute Choir.  In 2002, Mrs. Jurick performed with the National Flute Choir in Washington D.C.  On numerous occasions, she played piccolo with the Houston Civic Symphony and Galveston Orchestra.  As a graduate of the Moores School of Music at the University of Houston, Mrs. Jurick studied with Byron Hester and Sydney Carlson.
Kim Knudsen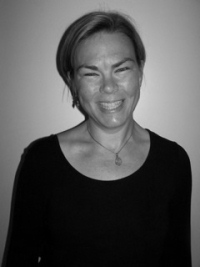 Kim Knudsen attended Indiana University and the University of Illinois where she received a Bachelor of Music in Flute Performance and Teacher's Certification. She then returned to Houston and taught elementary music for nine years in the Alief ISD and junior high band for four years in Katy. At this time, she is teaching private lessons in the Spring Branch area and is a frequent clinician in the Alief, Katy and CyFair school districts. In the summer of 2005, Kim joined the faculty of Floot Fire at the University of Houston. In addition to teaching, she performs regularly in the Houston area and is enjoying her 13th season with Opera in the Heights. Seven years ago, Kim began playing Irish flute as a member of the bands Furagh Larq and Constant Billy. Although she doesn't play Irish flute regularly at this time, she enjoys the occasional performances with Celtic musicians in the Houston area.
Peggy Russell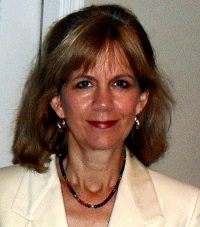 Peggy Russell has performed with the Houston Ballet Orchestra since 1984, and has performed with the Bach Society Orchestra, Ars Lyrica, Mercury Baroque, 'Winds of Texas' Woodwind Quintet, and the Texas Chamber Orchestra. Peggy teaches flute at the University of Houston Moores School of Music and has taught in the Houston area since 1982. She is the Administrator of the chamber music group, CONTEXT. She has a BM from Oberlin Conservatory of Music and a MM from Indiana University, and has studied with Claire Johnson, John Heiss and Keith Underwood.
Mary Santarelli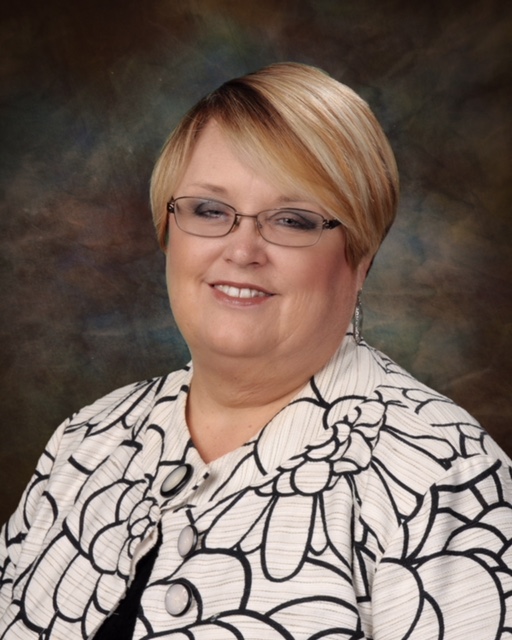 Ms. Santarelli earned her Bachelor of Music Education degree from the University of Houston where she studied flute with Bryon Hester, Principal flute with the Houston Symphony. She was also a student of Mr. Eddie Green and a member of the University of Houston Wind Ensemble on piccolo and flute. She was nominated for Who's Who Among America's Teachers on two occasions and was chosen Teacher of the Year at Pearland JH East. Ms. Santarelli was awarded Honorary Life Membership in the Texas PTA at Pearland JH East.
Ms. Santarelli has been active a clinician and adjudicator in Texas for many years. She is a member of TBA, TMEA, TMAA and Phi Beta Mu and currently serves and the TMEA Region 17 South Zone Chairman. She has maintained a private flute studio for 36 years. Her students are consistently members of the All District, All Region, and All State Bands.
Dr. Vicki Seldon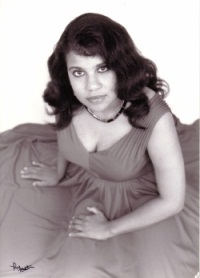 Pianist Dr. Vicki Seldon is equally at home in the worlds of solo and collaborative playing. Highlights of her performances as piano soloist and chamber musician include appearances as a guest soloist with the Dallas Symphony, Richmond Symphony and the Florida Orchestra of Tampa, Florida. She has been broadcast in live performances on Vermont Public Radio , WFMT Chicago, and has been heard both as soloist and accompanist on the KUHF-Houston arts program, "The Front Row". Her recording with renowned flutist Alison Young, "A Little Tango in Her Blood", featuring music of Argentina, was released on the Albany Record Label in 2000 to wide critical and listener acclaim. From 1988 until 2004, Ms. Seldon collaborated with many distinguished performers from the U.S. and abroad at the Killington Chamber Music Festival in the beautiful mountains of southern Vermont. As a member of the artistic staff of Houston Ebony Opera Guild, Ms. Seldon has become familiar to audiences both as pianist and as pre-concert lecturer. In addition to her performing activities, Dr. Seldon is currently Associate Professor of Music at Prairie View A&M University where she teaches piano and music history. When not performing as a pianist, Dr. Seldon enjoys choral singing, reading, and exploring the cultures of Latin America through music and dance.
Beth Wiehe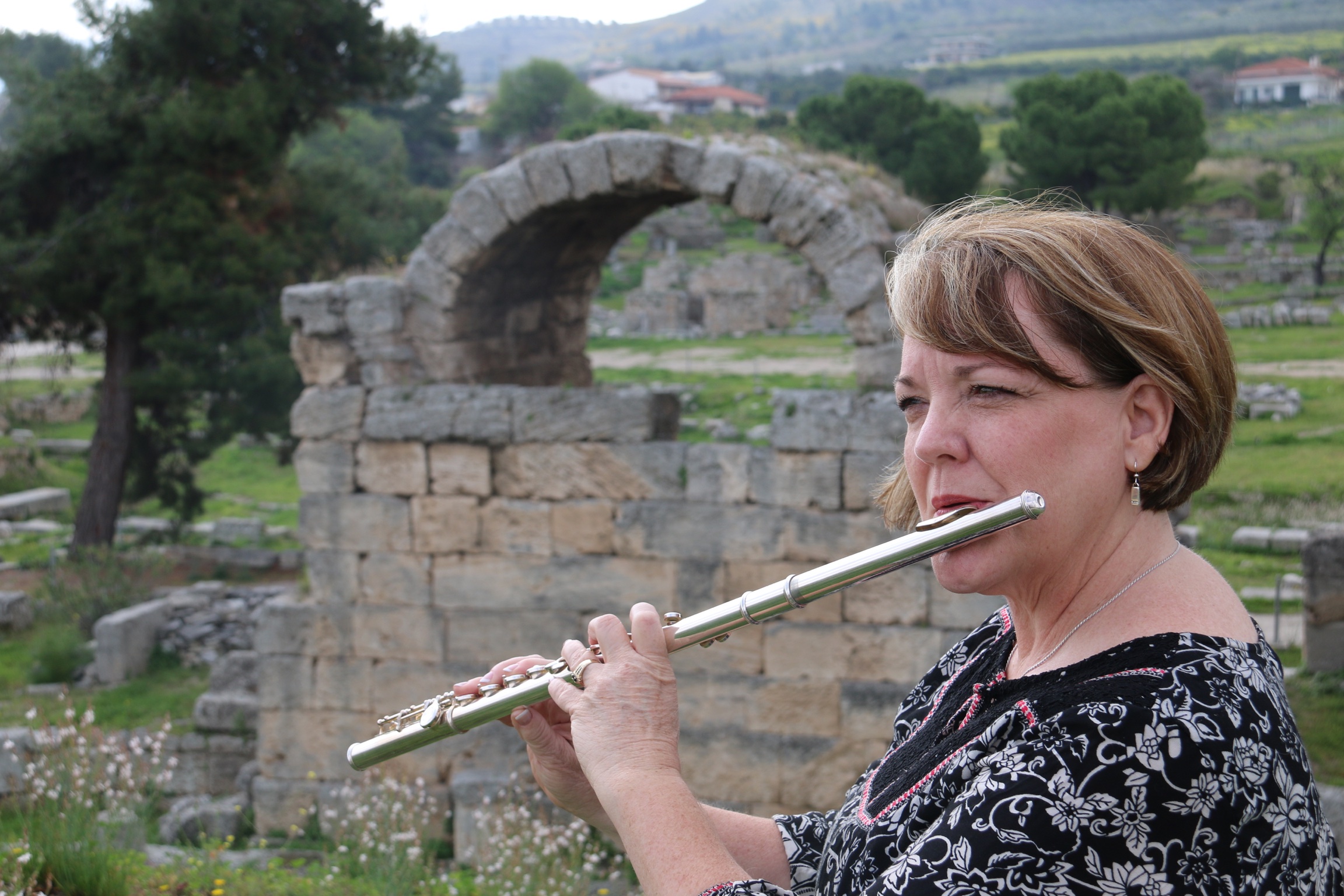 Beth Wiehe has a passion to teach students who want to improve their playing. She has many years of experience teaching beginners through adult professionals. Beth was a flute professor at St. Mary's University in San Antonio, Texas Lutheran University, Texas State University, and Sam Houston State University. She has also taught privately at the high school level here in the Houston area, including High School for the Performing and Visual Arts, La Porte, Pasadena, Clear Lake, Baytown. Beth enjoys coaching flute ensembles, and teaching at summer band camps. She is known in Texas as an adjudicator and clinician from the region to the state level competitions. Beth earned her Bachelor of Music Education degree from Sam Houston State University and has done postgraduate work at the University of North Texas and University of Houston.
Besides teaching, Beth continues to perform in ensembles around the state. She has performed with the San Antonio Symphony, Mid Texas Symphony, Houston Flute Quartet, Victoria Bach Festival and various other community and church groups. She was a National Flute Association Chamber Music Competition Winner.
Amy Saxton Wiggs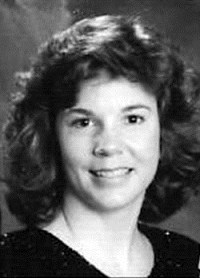 Amy Saxton Wiggs is a graduate of the Shepherd School of Music, Rice University, where she earned her Bachelor and Master Degrees in Flute Performance, with honors, as a student of Albert Tipton, She attended the Aspen Music Festival for several summers, performing in various orchestral and chamber groups. Ms. Wiggs held the position of Second Flute with the New Orleans Symphony/Louisiana Philharmonic Orchestra from 1990-1994. She has been a featured soloist with the Lake Superior Chamber Orchestra in Minnesota, the Bayou City Chamber Orchestra in Houston and the Fort Dodge Symphony in Iowa.  Currently Ms. Wiggs free-lances and performs with the various arts organizations in the Houston area. She teaches at the Kingwood and Montgomery campuses of the Lone Star College System, maintains a private teaching studio and is the owner/manager of Accent Chamber Music. Amy performs regularly with her quartet (flute, violin, viola, and cello) of which her husband, Steven Wiggs, is the cellist.
Vicky Williamson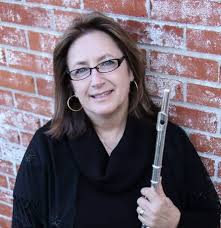 Vicky Williamson is a freelance performer, teacher, lecturer and clinician in the Houston and surrounding areas. She has studied with Kathy Daniel, Dr. George Morey, Judith Mendenhall, and Dr. Myrna Brown. Other influential teachers include Byron Hestor, Arthur Ephross, Carol Wincenc, and Gary Schocker. She has also performed in master classes and studied with Marcel Moyse, Christina Balatori, Robert Dick, Jill Felber and Jim Walker. Vicky was principal flutist of the Army 214th Special Forces Command Band and has performed with the Clear Lake Symphony, Richardson Symphony, the Brazos Valley Symphony and currently plays with Symphony North of Houston.  Vicky serves on the staff of Floot Fire-Houston, the board of the Houston Flute Club and is past conductor of the Houston Flute Club Choir. She has received outstanding soloist at the Texas Flute Festival, performs with the "Brazos Breeze' professional flute choir (with performances at TMEA and the 2013 National Flute Association), toured with the International Flute Orchestra in northern Spain, and performed with Ali Ryerson's Jazz Flute Big Band that premiered the CD Game Changers at the 2013 National Flute Association.
Gold Sponsors

Music and Arts
www.musicarts.com
Silver Sponsors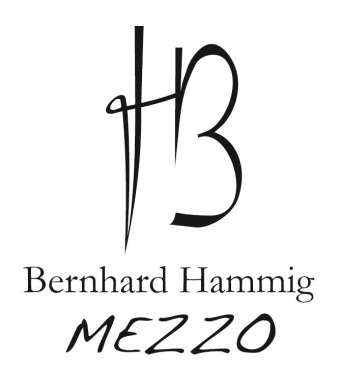 Bernhard Hammig
www.bernhardhammig.com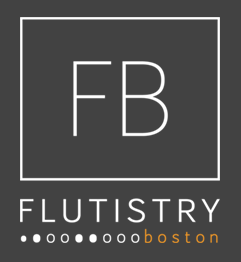 Flutistry
www.flutistry.com