About our Music Educator Workshops
This event is open to all band directors, private teachers, and music education students. We welcome all who are curious about improving their teaching skills and working with flute students. Participants will learn how to address flute skills with their students whether they are beginners or more advanced students who need refinement.
Participants will also be introduced to concepts of Body Mapping and Alexander Technique to improve their own physical use and to share with their students. Benefits include: better breathing, fluid technique, less pain and fatigue, and a overall sense of freedom and ease.
Schedule
Morning interactive topics will include:
Starting Beginners

Preparing for the first sound
Head joint placement

Fundamentals

Tone
Breathing
Body Awareness

and More!
Afternoon interactive topics will include:
Hand position

Holding the whole flute for beginners
Refining hands for older students

Vibrato

Teaching beginners
Refining vibrato for older students

Articulation

Teaching beginners
Single, Double, and Triple tonguing
Refining articulation for older students

and More!
Flyer to Download
Coming soon!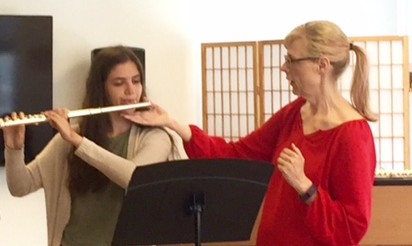 The Faculty
Claire Johnson and Kimberly Clark have a combination of over 80 years of teaching experience. Considered to be leading experts in flute pedagogy, the pair have presented numerous sessions at the Texas Music Educators Association Convention and the National Flute Association Convention. Through their work with their private students, universities, music conferences, and Floot Fire Claire and Kim have touched the lives of thousands of flutists of all levels of ability.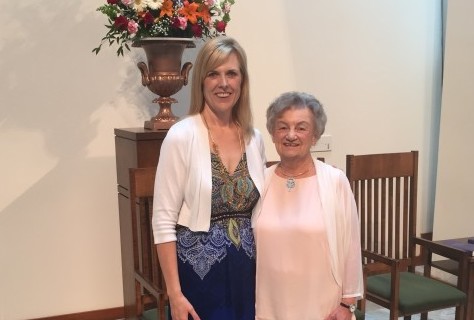 Faculty
Dr. Kimberly Clark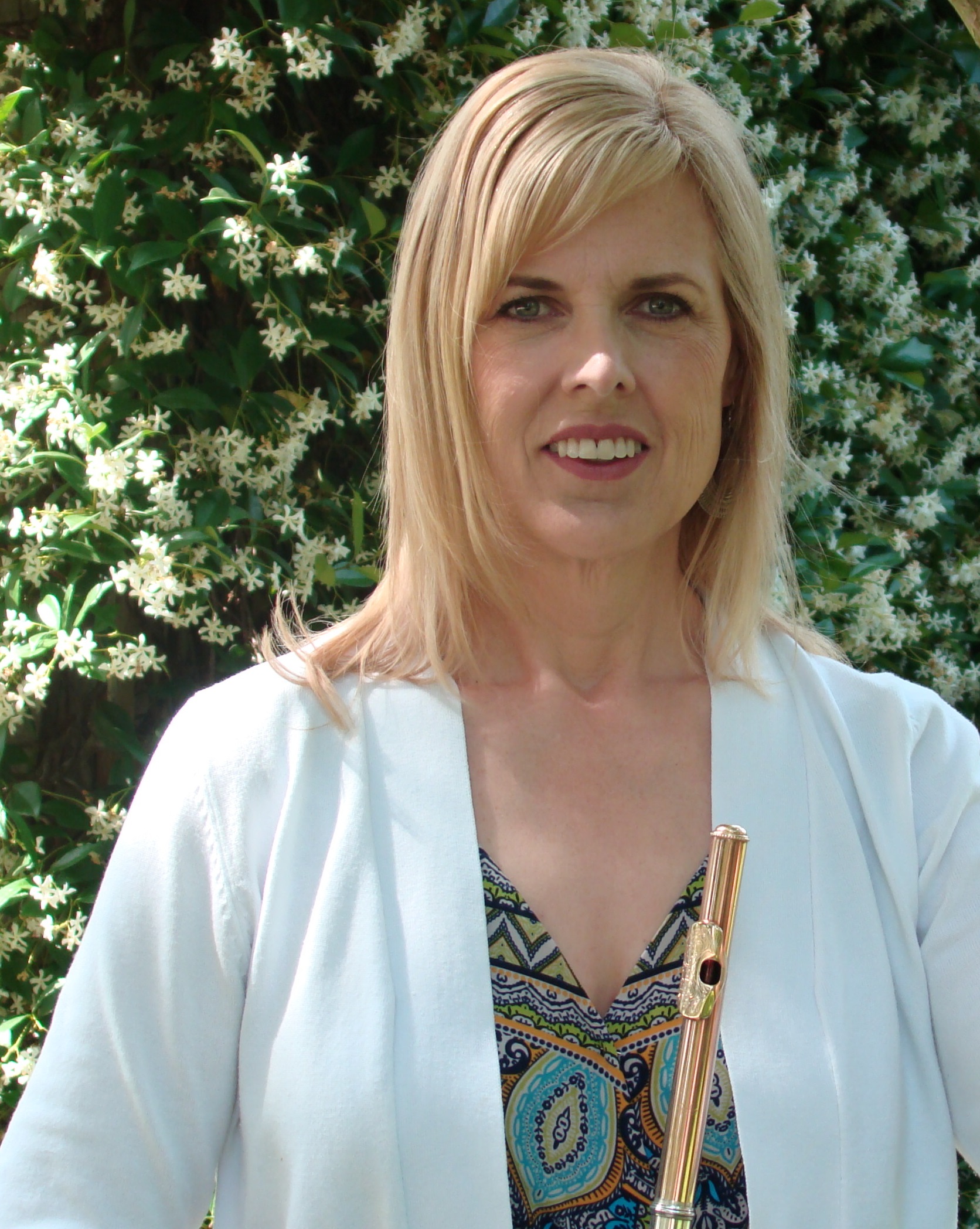 Kimberly Clark, Executive Director of Floot Fire Inc., is an active recitalist and chamber musician who has performed across the United States and in Europe. She is a member of Scirocco Winds, a woodwind quintet dedicated to the promotion of modern American works.
Formerly on faculty at the University of Houston Moores School of Music, Dr. Clark is highly sought as a teacher and clinician. She has performed, lectured, or conducted at National Flute Association's conventions in Charlotte, Kansas City, Albuquerque, Nashville, Las Vegas, New York, and Dallas. Dr. Clark has also been a guest artist at the Florida Flute Fair, Costal Bend Flute Symposium, Kentucky Flute Society, Texas Flute Society, Texas Bandmasters Association, and Texas Music Educators Association. She has also performed and given masterclasses at universities across the US.
Dr. Clark's interests are wide and varied. Her publications include a transcription of Ibert's Histoires for Flute and Piano (available from Leduc) and articles in Flute Talk Magazine and the Flutist Quarterly. She is an ATI Certified Alexander Technique teacher and a licensed Andover Educator teaching Body Mapping to musicians.
Dr. Clark is the Director of Floot Fire Austin, Boston, Brownsville, Dallas, Evansville, Houston, New York, and Oklahoma City. She has served the National Flute Association on the Board of Directors, as the Flute Clubs Coordinator, and as the Piccolo Artist Competition Coordinator. Dr. Clark is former President and Flute Fest Coordinator for the Houston Flute Club.
Dr. Clark's primary teachers include Timothy Day, Aralee Dorough, Byron Hester, Claire Johnson, John Thorne, and Peggy Russell. She studied privately and performed in masterclasses for over 20 world renown flutists including: Julius Baker, Jeanie Baxtresser, Walfrid Kujala, Louis Moyse, Jimmy Walker, and Carol Wincenc.
Claire Johnson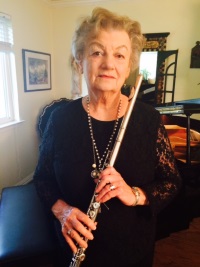 Claire Johnson,Co-Executive Director of Floot Fire Inc. and  Floot Fire Founder, is retired from her positions as Affiliate Artist at the University of Houston and Adjunct Professor of Flute at Southern Methodist University. She is a former member of Gemeinhardt Flutemakers National Teacher Advisory Panel and previously served on the Pedagogy Committee for the National Flute Association. A frequent speaker at music conventions such as the National Flute Association and the Texas Band Masters Association, Ms. Johnson is in great demand as a pedagogue and clinician. Ms. Johnson studied at Juilliard with Arthur Lora. She is the founder of The Texas Flute Society Flute Festival.